No wonders that records are made to be broken by the following generations. So is the case of 200 mph record timing on a Suzuki B-King. And Mr. Joe Robbins scribed a new record for driving the B-King to a top speed beyond 200 mph. He has exactly clocked a jetting velocity of 200.9 mph on his 5th attempt in a lengthy two day track. With that he became the only rider in the world motorcycle history to notch beyond 200 mph with a B-King.
Robbins was on to motorcycle riding even before he celebrated his 10th birthday. That was the passion he displayed for motorcycle since his childhood. At first he started with a dirt bikes. Then his craziness for motorcycles made him owner of so many two-wheelers. Later he bought his baby-devil, the Suzuki B-King. He found that the B-King was absolutely a right bike that fit him all the way and he really fell in love with that naked machine.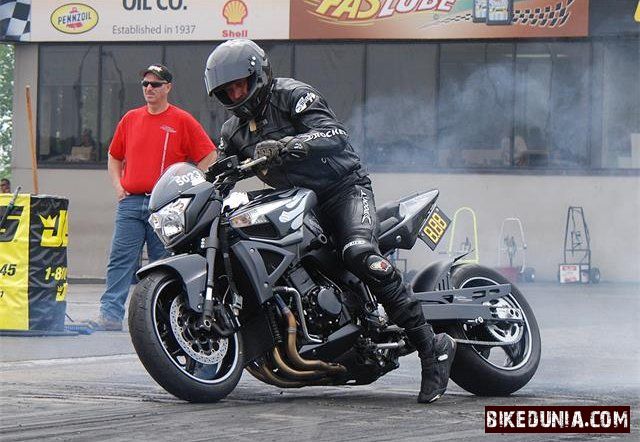 To get set the machine right to be a well competitor in the NHDRO Drag Racing and other racing competitions, he customized the factory built B-King by coupling after market body parts and removed factory limits from the ECU. Now the machine weighs 218 pound which is so pperfect for a 6'1" tall man. The B-King was also tuned to reach a quarter mile in just 9.25-seconds.
These were not enough to clock what he aimed. So he reached Chuck Bower, who is an engine builder from RC Performance in North Carolina. He wedded a 1565cc, first generation block bored engine that is mated with 85mm JE Pistons, 69 mm crank with 14:1 compression ratio. The bike also got ornamented with a five axis CNC large bore cylinder head porting, new cams, a race cut tranny and micro polish. While ARP bolts hold everything together, a heavy-duty Vance & Hines cam chain and solid roller adjuster, and Carrillo rods for higher power and nitrous operations were added.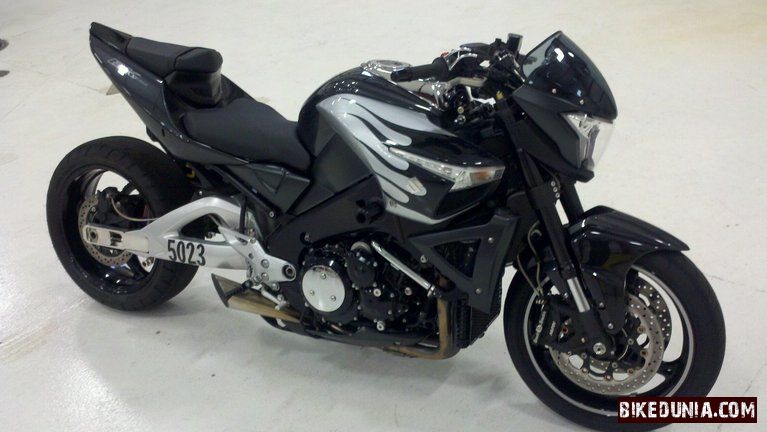 Then Robbins took care of the fuel system, He modified it and made the circuit to manually program the stock ECU to activate NOS. Now the machine pulls off a peak power of 238 hp and a peak torque of 140 lb-ft. And with the activation of NOS, it can deliver a max 286 Hp power and a max 168 lb-ft.
Driving onto the track in Texas, he had three chances to cross 200 mph speed point on the very first day. He made it only 185 mph and 187 mph in the first two races respectively. As he activated NOS in the third attempt he could clock it upto 197 kmph. Still, it was not over. He has to achieve what he had aimed. So he came back to the track the next day. Well, utilizing the power of NOS at right rpm delivery, he clocked 200.5 mph at the first race of the second day and clocked even better with a 200.9 mph speed in the final attempt. He was too tired to make his 3rd attempt of the day. Unless, he would have snapped an even better timing.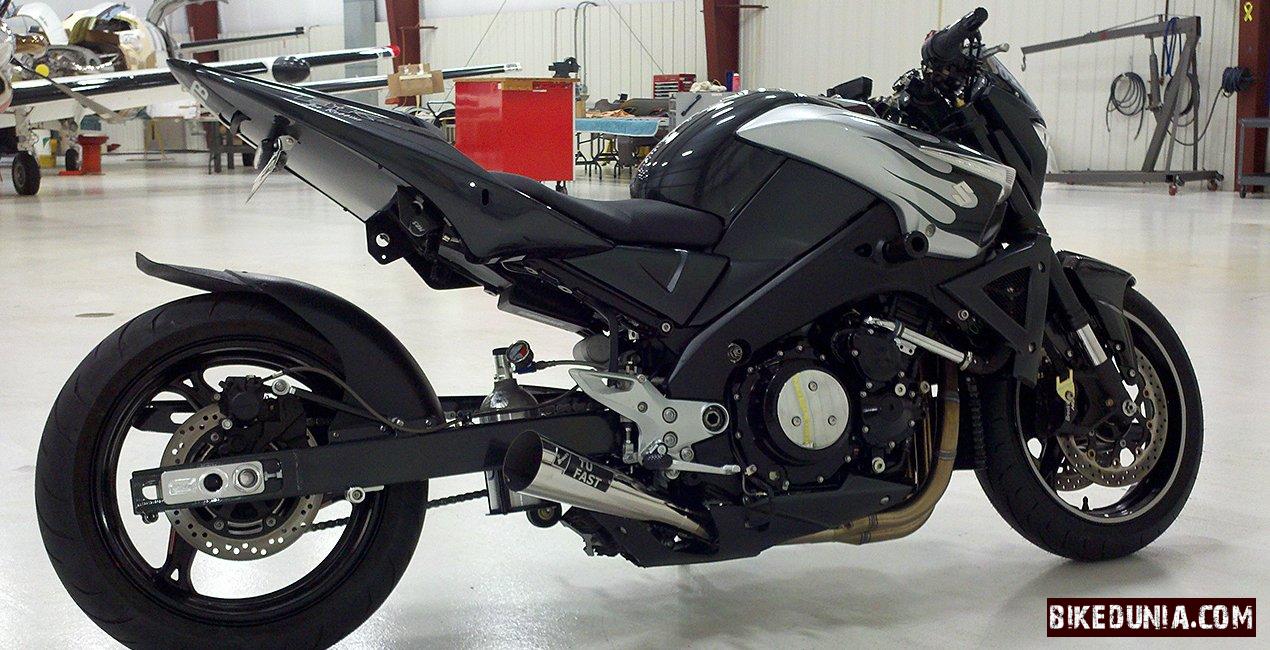 The B-King was customized to clock 220 mph. Still, the rider is happy for what he has achieved that he had aimed.