It's only a week following the launch of Yamaha MT-09 (FZ-09 in the US). Now the interesting story is that world renowned motorcycle designers, Luca Bar Design has unveiled a concept model addressed, MTDM 850, which is a customised or transformed version of the MT-09.
The MT-09 is a strong appealing middle-weight naked sports bike from Yamaha. The MT-09 comes with a light-weight 847cc, liquid-cooled engine. Being capable of delivering gorgeous power of 115PS @ 10,000 rpm and stunning torque of 87.5 Nm @ 8,500 rpm, the bike is outstanding. It's the first bike of a series of motorcycles to have 3 cylinders as well. That's what about the heart of the MT-09 or the FZ-09.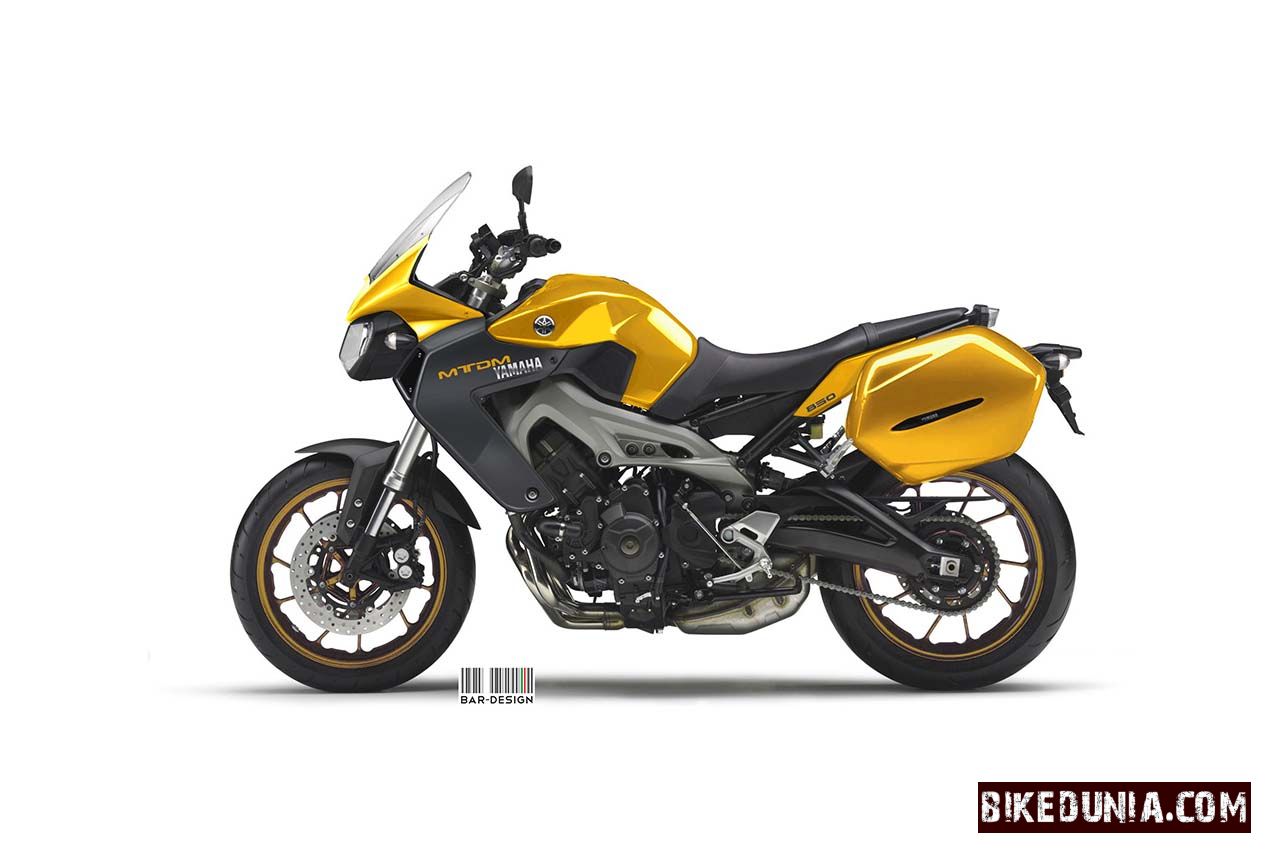 The concept model by Luca Bar is almost the same. However, the firm has done some alterations which might be felt a must if you have a look on the MTDM 850. Luca Bar has added some fairings to the fuel tank and the area very closed to it. Being coupled with aggressive panels on the bike, the machine has been given a new appearance. Along with it, a wind screen is also attached. Moreover, couple of saddlebags for luggage find place at rear. This ain't be an overhaul, but it provides an overhauled look to be a tourer in the mid-size segment.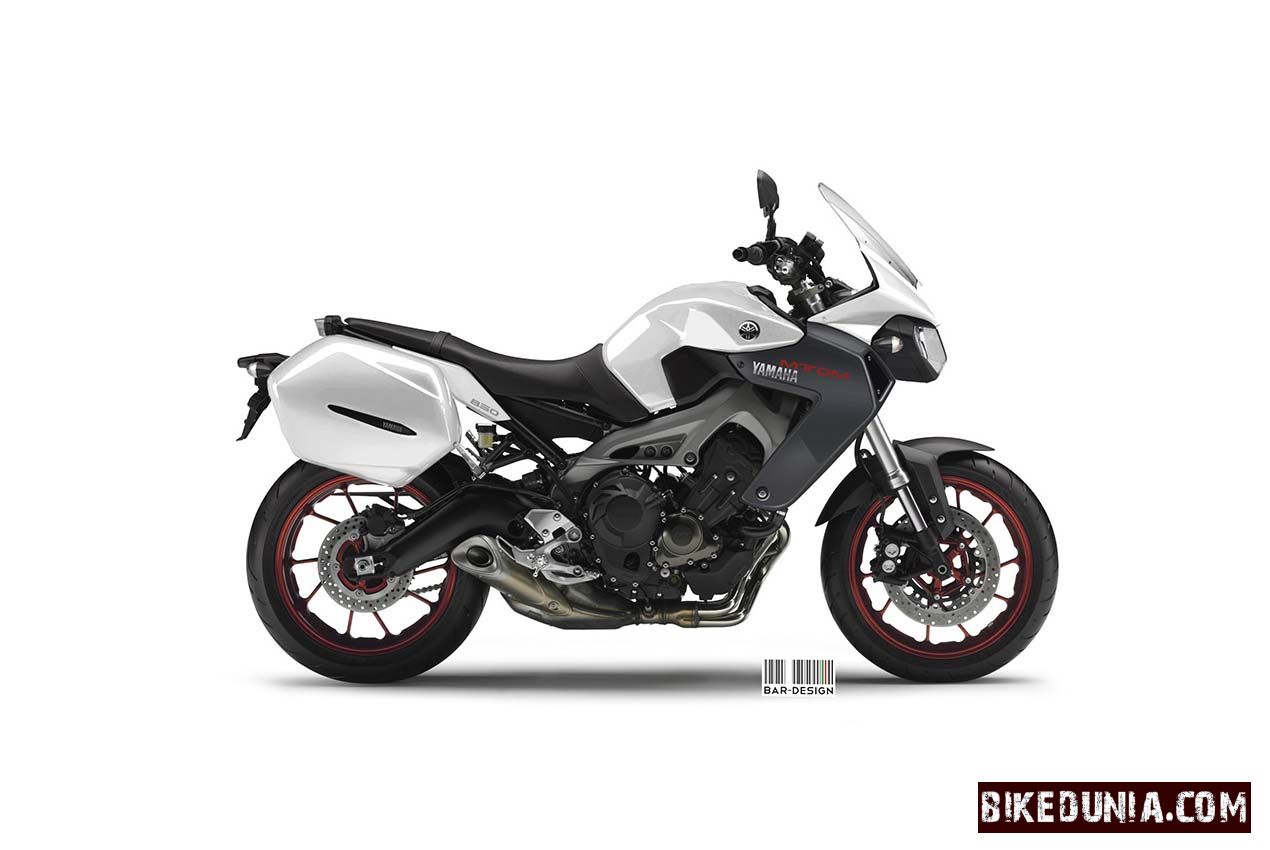 The bike is carried in the rest specifications which are seen in the MT-09. Framed out in Diamond frame, the machine looks sturdy for enduring. It has Telescopic forks at front and link type Swingarm at rear, which get charged for suspension. Meanwhile, braking is impressive and solid by Hydraulic dual disc at front and Hydraulic single disc at front.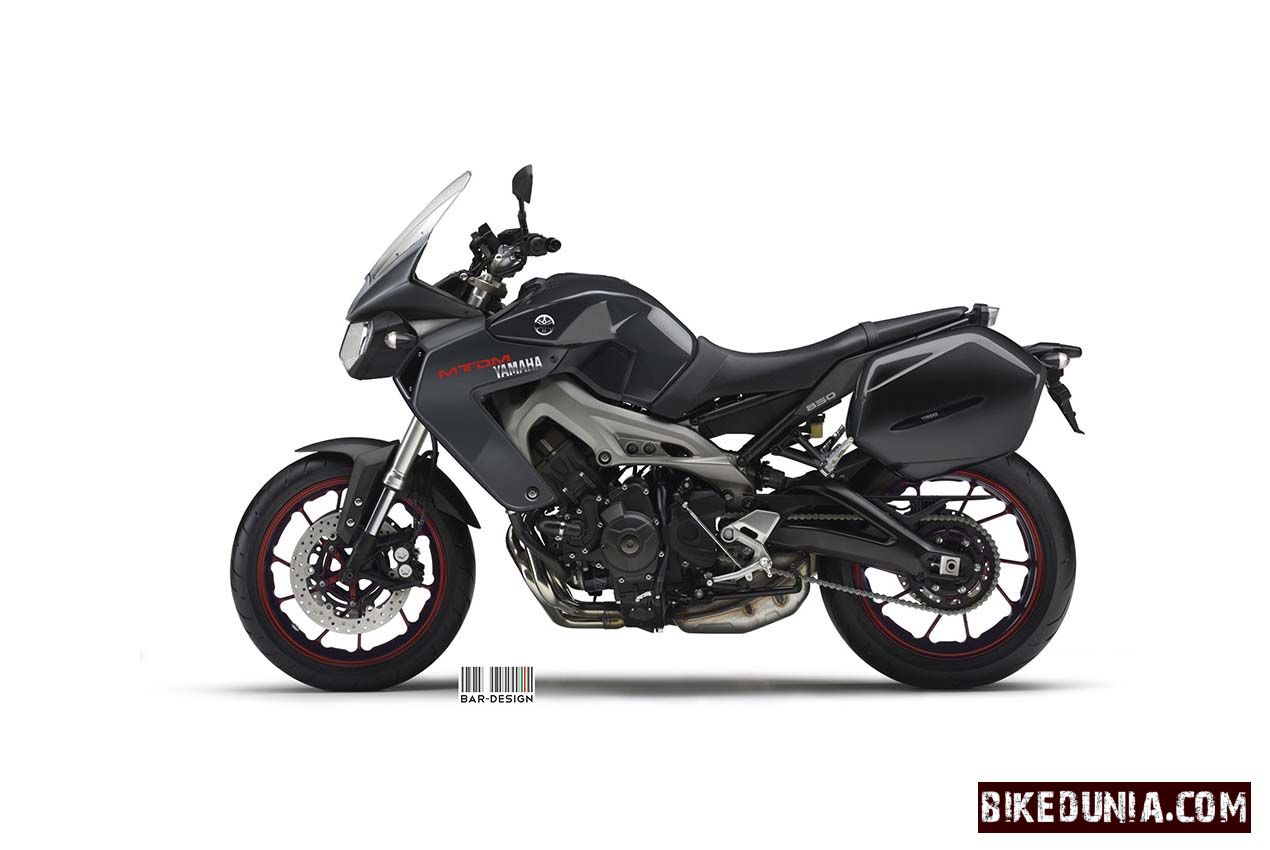 It clearly says that the all new MTDM 850 by Luca Bar Design is not a much differer bi-wheeler that the MT-09. It's a certain that the bike has gone some alterations that make a changeover to the bike and the spectators who stare at the machine.
Still, you need to realize that it's not an official work by the Japanese giant, Yamaha. It's unofficial and the triple tuning fork firm hasn't commented anything on it. Sometimes the company may roll out some sort of enduro machine that slightly resembles the MTDM 850, sometimes the firm may unveil the same craftsmanship being collaborated with the Italian firm, Luca Bar. Anyway, the new machine looks stunning. It might be a missing, if Yamaha doesn't make something like this for customers.