Japanese motorcycle giant, Suzuki Motor Company, unveiled the GW250S and the updated version of the Burgman 650 at the Auto Shanghai 2013, in China. The Auto Shanghai is the largest auto show or auto event of Asia.
The GW250S is a semi-faired version of the Inazuma. Still, the GW250S has its own unique quality to suit in such a mentioned class. It is quit a mixed motorcycle introduced for touring and sporty riding. It has a more upright seating position and a raised handlebar that tag the bike a perfect tourer on roads. Moreover, the aggressive front cowls and stylish headlamp tempt anyone who love motorcycles.
The bike comes with a 248cc liquid-cooled parallel-twin engine which also powers the Inazuma 250, that is capable to generate 26 bhp at 8500 rpm and torque of 24.2Nm. It is mated with a 6 speed gear box. Its sibling, the Inazuma which is also known as the GW250J, is used by the Chinese Police. Suzuki had also unveiled a police version of the GW250S.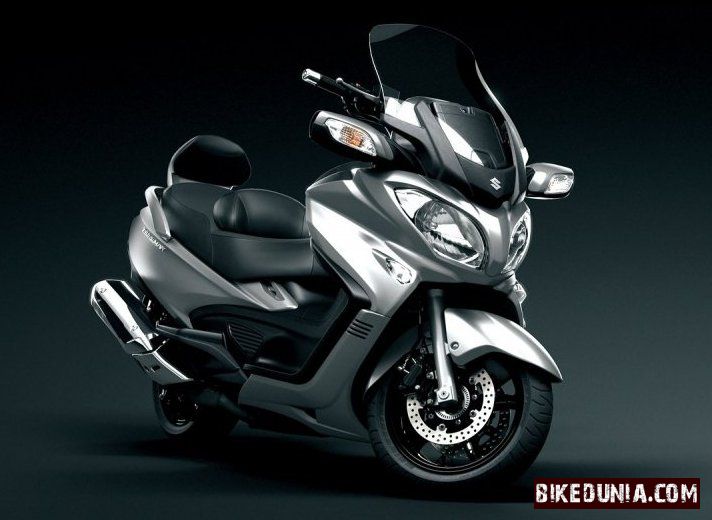 At the same time, the 2013 Burgman 650 was unveiled with a lot of changes. Since the introduction of the machine a decade ago, now the scooter gets some major alteration which were much essentials to bring the two wheeler up to present generation motorcycling. The Burgman 650 is coupled with an electronic injection 638 cc twin-cylinder, 4-stroke DOHC architecture engine. The scooter produces maximum power of 56 BHP. It has automatic transmission for fast and sudden action while throttling in cities, highways and wherever the machine goes.
The all new Burgman is 15% more fuel efficient than its predecessor. Thanks to the engineers who worked behind the machine, now the scooter is moulded out of a better frame that ensures a steeper steering angle for simplicity while driving.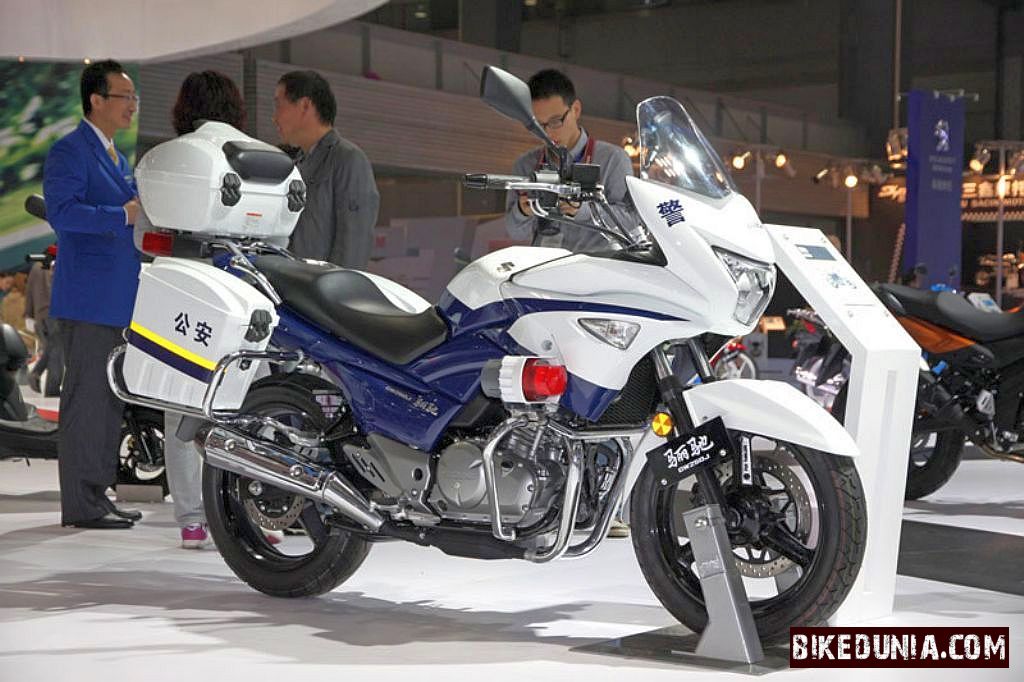 The top speed of the Burgman 650 is 160 kmph. Equipped with a couple of disc brakes at front and a single disc brake at rear works very hard while the brake is applied even at high speeds. And the ABS is standard for the scooter. So, a well packed braking system really give confidence to the rider to take the scooter even to the top speed of it. The dashboard has also got a complete alteration. Now the instrument panel holds both analog and digital meter which are easily readable. The panel is included of a very useful eco-drive light indicator. The Burgman 650 will be available in black, gray, and white colors once it reaches the market.