Suzuki GB Plc launched a new line up of clothing and merchandise for 2013. It was only the last year Suzuki introduced its all new clothing collection. The business became a big hit in the launched year itself since Suzuki has a huge brand value and fan followers in United Kingdom. As the motorcycle manufacturing company refreshes the line up for 2013, calculations and expectations are no smaller for the company.
The clothing stuffs of Suzuki are aimed for all aged groups. The firm offers clothings with fashionable high-street styled t-shirts. Introducing hoodies for men, women and children the outlet turns to be complete clothing store. Moreover, race team wear, riding kit, business clothing, and workshop clothing attract many model maniacs to the outlet. Furthermore, company also provides a great selection of accessories.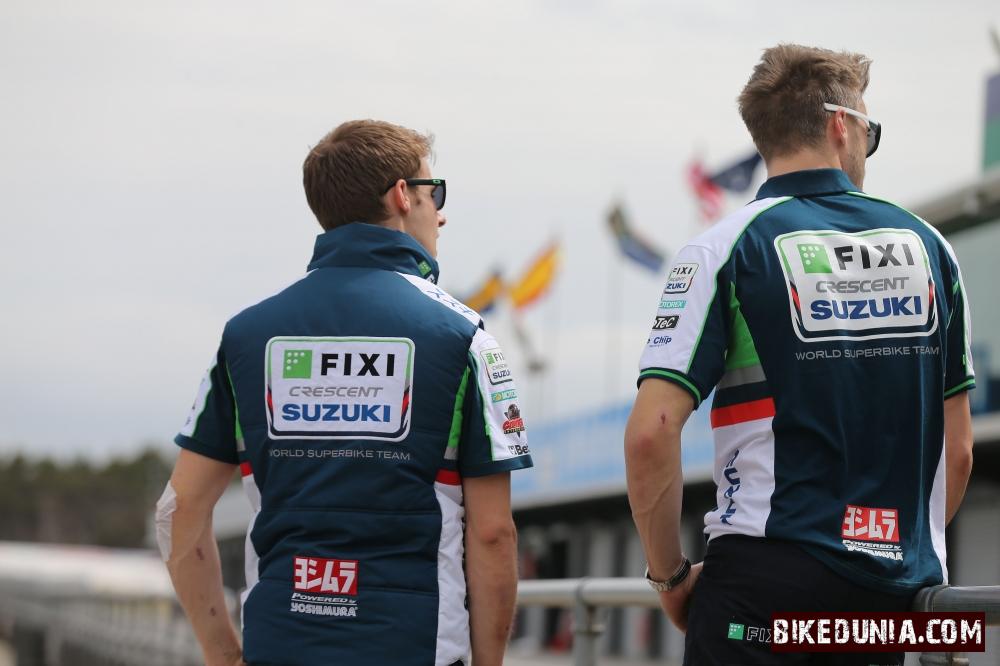 All the materials which are sold out in the Suzuki stores spell out its rich history and heritage by exposing the Katakana motif along with subtle Suzuki brand name tagged on each and every clothing.
By updating the 2013 clothing line up, the company has added a new rain suit and a safety vest to the riding kit. They are designed in such a way in order to ensure maximum safety riding in any climate conditions. Suzuki never dissatisfies the race fans. A host of BSB Tyco Suzuki and SBK Fixi Crescent Suzuki team wear, including t-shirts, hoodies, jackets, gilets and hats have been packed up for them.
Suzuki also offers clothings joining hands with the Paris Dakar and Mount Fuji Hill Climb t-shirts. By these stuffs Suzuki wants to mount up the popularity and the brand value of the company. The company officials assume that these mounted popularity and brand value would eventually gift them more customers to its dealerships.Moreover, the manufacturer loves to do charity. The firm has welcomed children by introducing Barry Sheene collection and 10% of the retail price will be donated to Clic Sargent's Children Cancer Charity.
"We are so excited to launch this range after the huge success of last year's collection. The hard work and research put in across Europe last year developing the collection really paid off, and has allowed us to proceed with this new range. The items are great as there really is something for everyone and not just for motorcycle enthusiasts." said Suzuki GB's Emma Gibbon.