Harley Davidson is well renowned for their ultra premium cruiser. It must be said that there is no company in the world that is as luxurious as the American bi-wheeler brand, Harley Davidson. Solidifying the tradition, HD added one more machine into its store. That is none other than the Breakout. Yup! A biggy from HD. Big wheels, big paint and big classic drag-bike attitude coin to form a premium performing cruiser monster.
The Softail Breakout looks like a custom cruiser that is blended with the architecture of motorcycles lived in 50s and 60s. The designing is purely enough to grab anyone's attention even at the most rushing places. Mixed in a paint scheme of black and chrome, the bike becomes true to its traditional and classic spirit.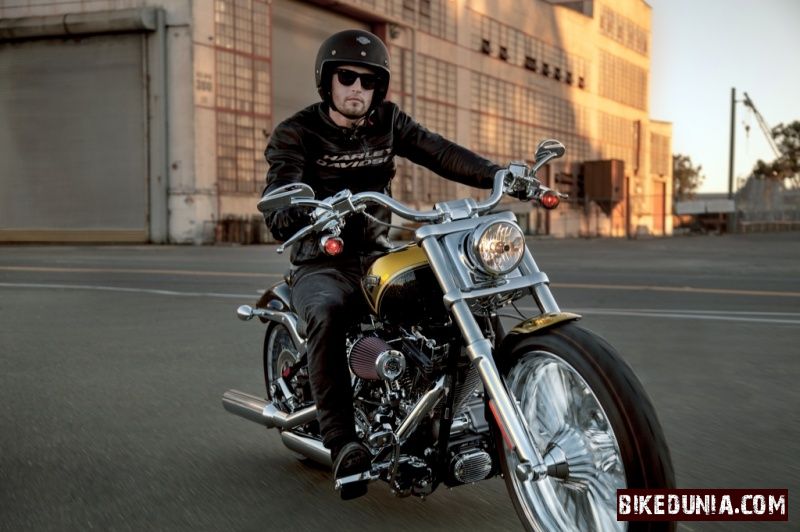 The Breakout comes with a massive 1690cc, Air-cooled, Twin Cam 103B engine. Mated with a 6 speed gear transmission, the machine generates 95.5 ft-lb toque at 3000 rpm. However, its maximum power is yet to be officially unveiled. To increase fuel efficiency Electronic Sequential Port Fuel Injection (ESPFI) has been used in it. Finished in Vivid Black and Chrome schemes, the engine sparks out pushes everyone to stare at it.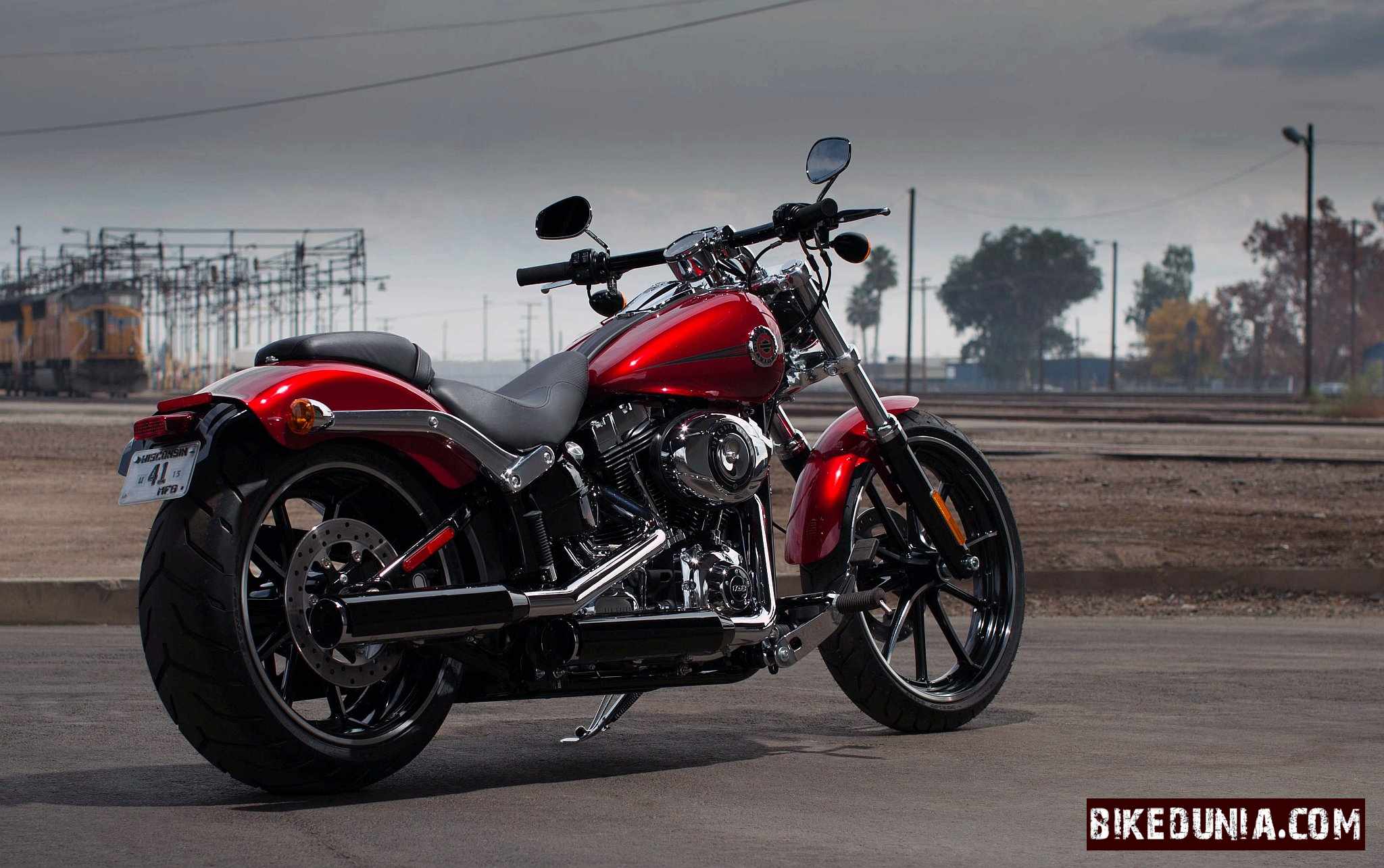 Most impressively the motorcycle is equipped with a couple of 3 in 1 rear lights. So that a single light can perform the action of three lights. That is, stop, turn and tail light work in a single light. This shows out the technology HD has used to bring out the Breakout.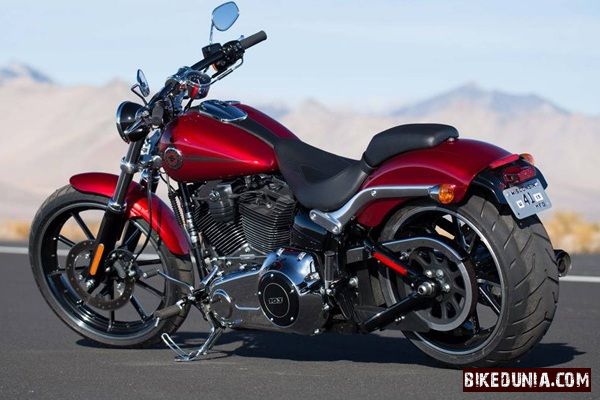 The Breakout might be mammoth in looks. But it is way easier to handle and is engineered to handle for any kinda person. Tall or short?, you can handle this machine and drive away wherever you wanna move on to.
Need not to explain on its comfort. Because, Harley motorcycles are more known for their comforts than their style. The low profile seating of the machine is a real blessing for both rider and pillion rider. Given a vast space for the rider, Harley provides better room for the rider to powerful the throttle without compromising any manoeuvrability.
The Breakout starts at $17,899 in the US. It costs $18,299 for color option. ABS is optional. It is only available with Security Package by which Security and ABS are included.
The coolest cruiser at the biggest appearance is the Breakout of HD. Bringing out all necessary features which should be equipped on a high-end cruiser are seen here. Moreover, this motorcycle is a refined form of machines in 50s and 60s. Thus tradition and class also get tagged in the name of the bike.
The big baby from the US ultra premium cruiser motorcycle manufacturer, Harley Davidson. As the name indicates, the Breakout breaks out all the rivals before it for the machine is moulded out in such a magnificent way. It comes with a massive 1690cc, Air-cooled, Twin Cam 103B.