What a start for the defending MotoGP World Champion, Jorge Lorenzo! There was no better option other than winning the first race in the season, the Spanish professional road racer showed out his exciting energy he backed up from the pre-season championship. Lorenzo topped the race finishing in 42'39.802 time period. He is Yamaha Factory Racing's rider. While the second place was snapped away by his teammate and former multiple time MotoGP Champion, Valentino Rossi. Concurrently, the Repsol Honda Team's racer, Marc Marquez picked up his third place on his debut.
It was dream start for the Spanish racer, Marc Márquez as he grabbed the podium. The race was held on Sunday (7-4-2013), at Losail International Circuit in Doha, Qatar.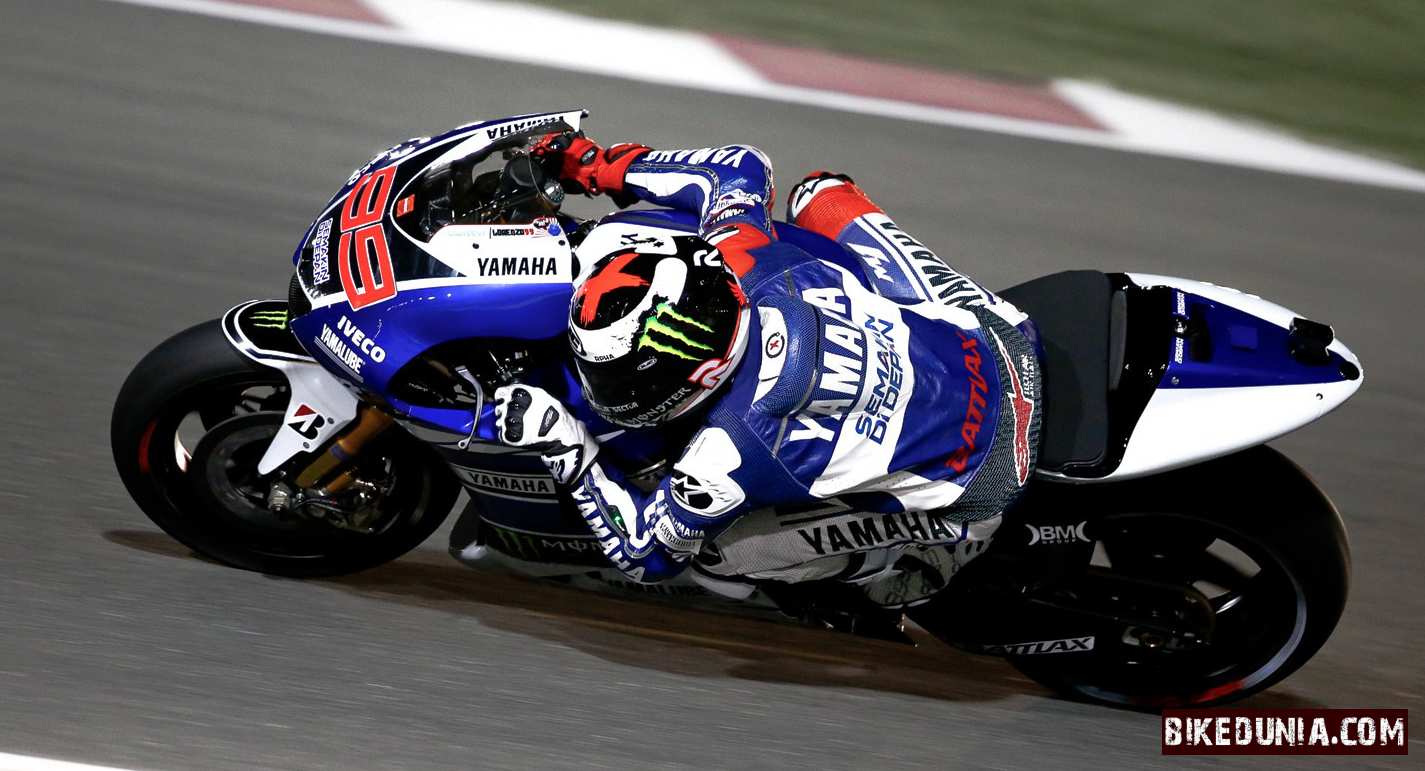 "It's great to finish in pole position, especially knowing Cal was extremely fast over one lap. It's very different to last year and I think more fun for the fans to watch. From the point of view of the riders, I feel more nervous and with more pressure on me because you know you have only four attempts for your last lap -- and not 15 like last year! So it's more important to go quickly and not make a mistake," said Jorge Lorenzo.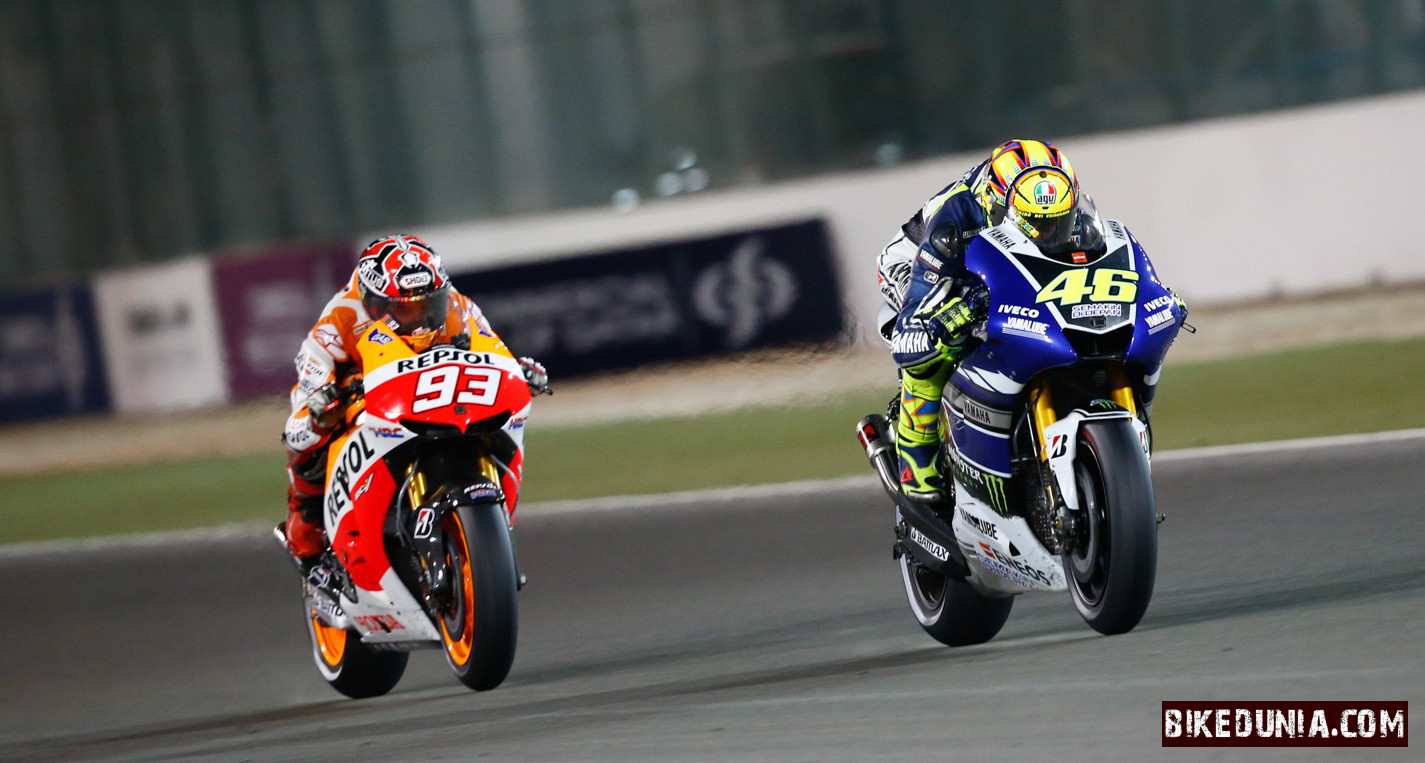 "Qualifying was not fantastic for us. Our performance in free practice was better than this, so we'll wait for tomorrow. Unfortunately in qualifying, on the second tire -- with which I could have improved -- I was stuck in traffic so could not improve my lap time and lost some positions. For sure, tomorrow becomes more difficult to start from further back, but we have good pace so we can be quite competitive," added Valentino Rossi.
"I think we came into this season in good shape, we have made a bit of a step and I am grateful for the support I am getting and delighted to be up near the front. I think we did a good job and the team have worked well over the weekend. You can expect to see a big battle, I'm sure, because there are seven riders able to challenge at the front and probably seven who are able to win. So it's going to be a close race. Really close," commented Marc Marquez after grabbing the second spot.
The next race will be held at the Circuit Of The Americas, Austin, Texas on April 21st.