To clinch the title for the world's fastest motorcycle, Italian premium motorcycle manufacturer, Ducati is working on a bi-wheeler. The machine is rumoured to be named, Extreme 2WV. 2WV stands for 2-wheeled Veyron. The Extreme is supposed to clock 450 kmph. Presently, MTT Y2K 420R is fastest motorcycle in the world. The Y2K clocks up to 439.35 kmph.
The parent firm of Ducati Motor Holding S.p.A., Volkswagen always keeps some intention behind acquiring a company. The automobile giant bought super-premium car manufacturer, Bugatti in 1998 and brought out the fastest car in the world named under the series, Veyron. As the VW managed two wheeler manufacturing company, Ducati plans to roll out the fastest motorcycle in the world, there is certainly nothing to get astonished.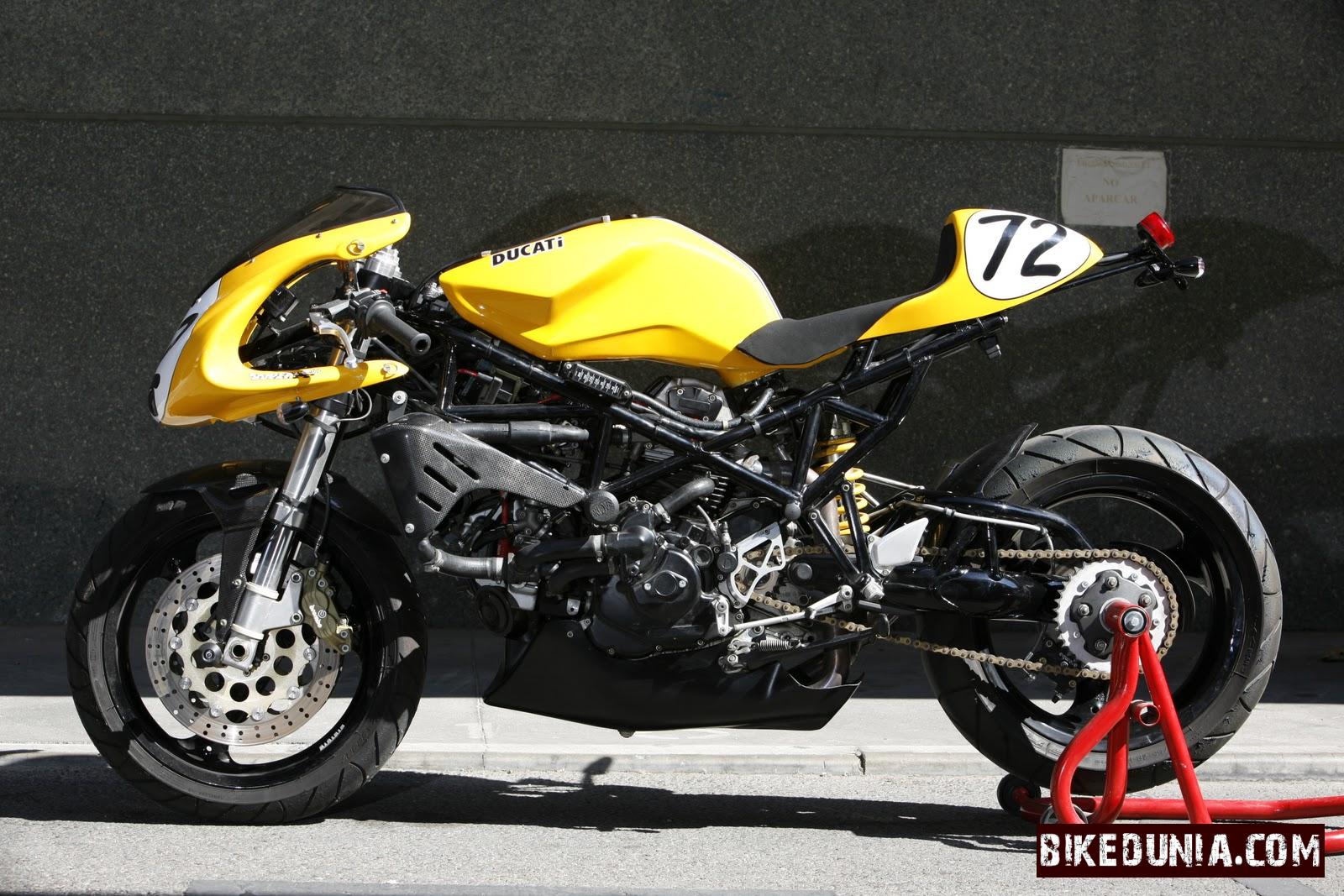 Ducati has pushed out a concept sketch of the machine. Even though the Ducati Extreme 2WV is not stunning as that of the MTT Y2K 420R by appearance, the Extreme 2WV discloses to be the greatest rival of the Y2K. All the engineers of VW group who are in Ducati, Audi, Lamborghini, Bugatti and Volkswagen company are working throughout day and night to bring out a great output what the world is seeking for.
Notwithstanding, the Extreme will only be a very limited production. That means Ducati is likely to manufacture only 36 units of Extreme 2WV. The beast is rumoured to be packed with a 3.0-litre, iV4 (two in-line 4 engines mounted in a V) Desmosedici Hybrid engine. Its engine is coupled with twin turbos and 8 spark plugs, which are cooled by openings near the headlight. The machine produces some whooping power of 501 BHP and massive torque of 750 Nm. The engine is mated to a lengthy 10-speed automatic gearbox.
Ducati has already said that the company doesn't mean any profit by the Extreme 2WV, but only wants to showcase the specialties of the firm in moulding out an extreme unique bi-wheeler on road.
Meanwhile, the sourced upcoming 2013 MTT Y2K 420R is expected to be mated with a newly refined Rolls-Royce C-20B gas turbine engine, which is capable to produce 420bhp power. So when the Y2K 420R which is yet to be unveiled stands far behind comparing the technical specifications and power ratio of both machines.
However, it is still uncertain when the company will unveil the fastest machine to the world.
Still reading it out? Got your goosebumps on? Guys, that was indeed an April Fool. Nevertheless, let's hope some innovative stuffs in the future from Ducati.