Burgman has been serving generations with its well brought out features and performance. Since the launch of the first generation Burgman to the present generation Burgman, Suzuki rocked the track for millions. As the latest 2013 edition gets launched, the expectations are never to the sky, but beyond that object. When a bi-wheeler gets wedded with the comfort of a cruiser motorcycle and the easiness of scooter, what must be the name for that crossover? Yup! Suzuki calls it the Burgman 650 ABS.
Incredible ought to be the least word to describe the beauty of the Burgman. Suzuki designers are always known for their world renowned sketches. Hayabusa is obviously one of the wonders among that. Suzuki has indeed worked hard to make the all new Burgman to such an epic of sporty bi-wheeler. It looks extremely monstrous at every angles. The front, rear, side or wherever your eyes get in touch with, you feel to see an extra-ordinary whale on road. It is certainly styled with a multi-reflector that proclaims the arrival of the beast. The headlight is also served by daytime running LED lights fixed beneath each pieces of the headlamps. Turn indicator is the other thrilling component that is mounted over the rear-view mirror embarks a stunning scene to anyone. Not the least the wind shield in providing an overall richness and cruising inspiration.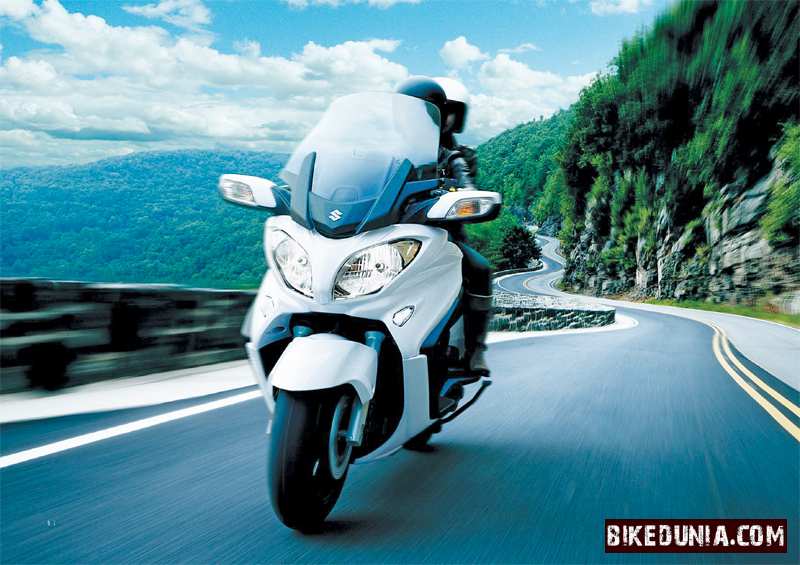 The 2013 Suzuki Burgman comes with a 638cc, 4-stroke, liquid-cooled, 2-cylinder, DOHC engine. It is transmitted by Automatic – SECVT transmission, and V-belt Drive. Thanks to Suzuki Fuel Injection. It dominantly helps to reduce utilization of fuel and thus fuel efficiency increases.

Being a luxury cruiser on road, Suzuki can't miss even a single piece of leisure. It is moulded out in well packed ergonomics that suits even short ones to throttle away the machine. Seat is split with a boundary that keeps the pillion rider sit at the rear position quiet stress-free. Moreover, a back rest is also provided for the pillion rider to enjoy the luxurious drive. Additionally, a telescopic, coil spring, oil damped front suspension and a swingarm type, coil spring, oil damped rear suspension suspend the tragedies while turns and bumps.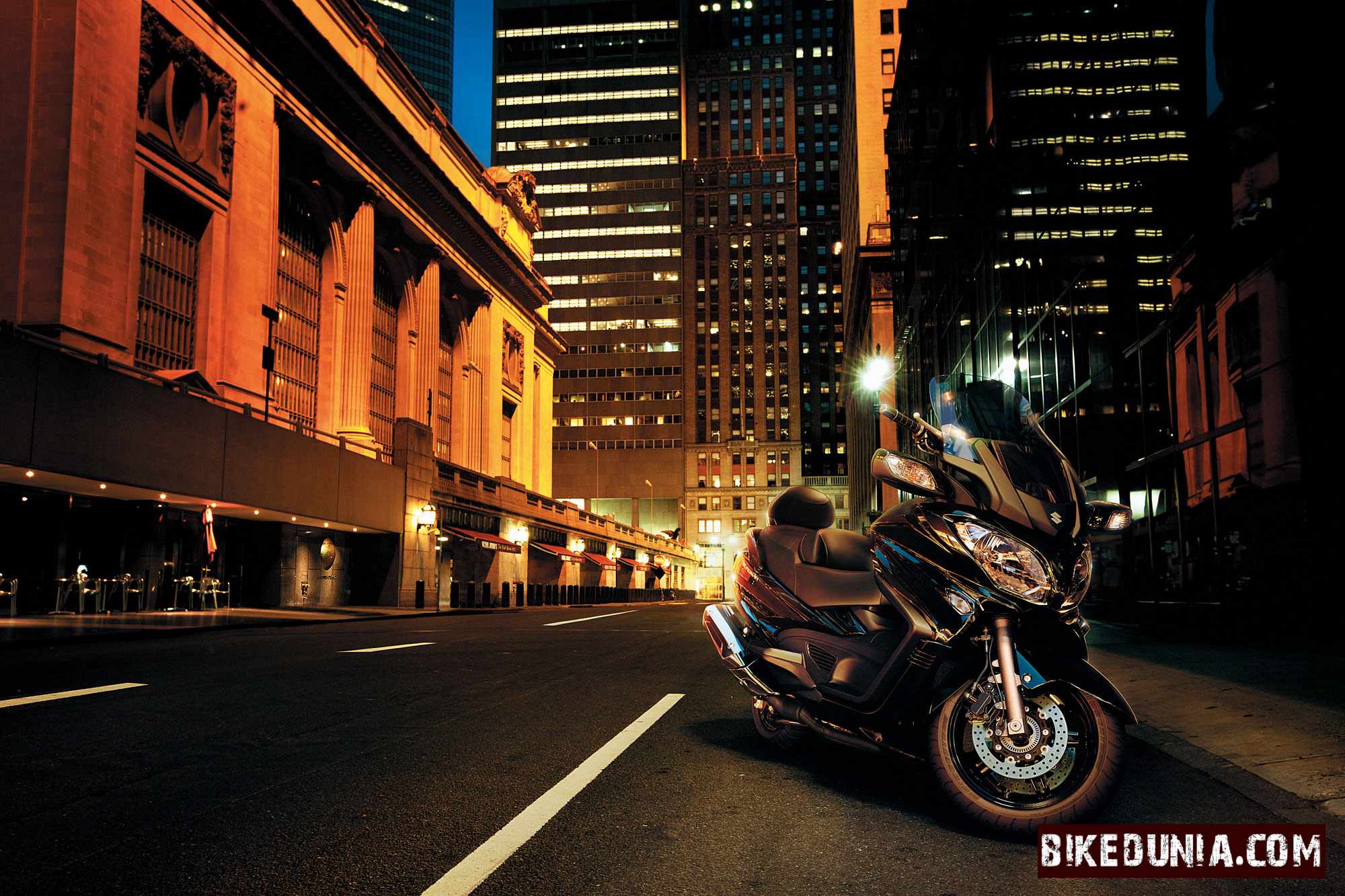 Now the front twin-disc brakes are more lively with an updated design with floating discs. It ensures more consistent performance. While the rear disc brake operates better than ever for the Burgman. It doesn't end here for it has ABS for the best braking operation.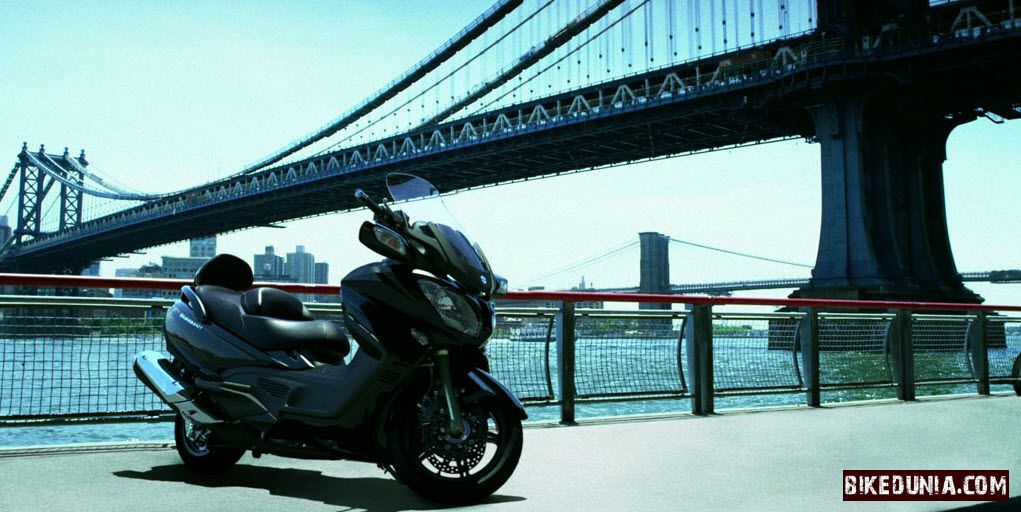 It features big instrument display to know stuffs very fast and easily. While the new Eco Drive Indicator which has been attached on the instrument panel spells out notifications to increase fuel efficiency. It runs in three modes – Drive mode, Power mode, and Manual mode.