We all love motorcycle stunts. Machines with two wheels sizzling through the black shades on road, smoking down the street by scrambling the rear tyre rolled and braked, wheeling over and over frequently and held to the maximum extent of the track, and nosing up the tail-end up and the front-end down, how the stuff would be then? Amazing or fantabulous? Or is there any vocabulary to be implemented for these purposes? Whatever, these are more epic than the lively MotoGP Race and the most dangerous motorcycle racing on the earth, Isle of Man TT.
Guys, here we have something incredible for you. Don't get mistaken. It's not a real time coverage, but a well planed and shot video clip. Precisely, the story is a chase of a policeman for the dangerous bike drifters on road. Nick 'Apex' Brocha mates with Ernie Vigil in the role of two riders. While, the Policeman is performed by Dan Brockett.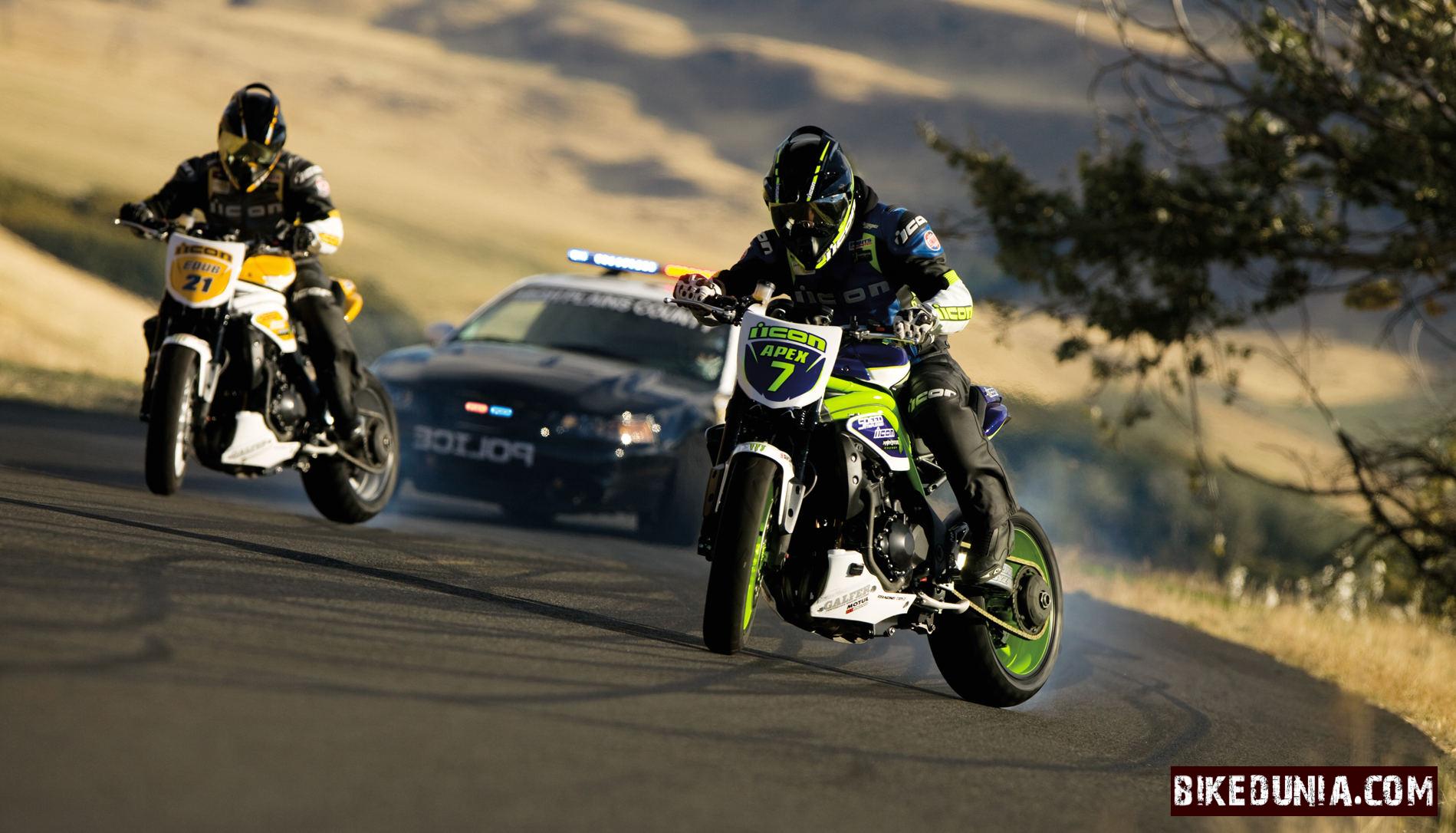 Both riders use the identical Triumph Speed Triples, modified by Roaring Toyz for the sole purpose of going sideways. The bi-wheeler comes with a 1050cc, Liquid-cooled, 12 valve, DOHC, in-line 3-cylinder engine, which is capable to fire out stunning power of 133 bhp @ 9400 rpm and outstanding torque of 111 Nm @ 7750 rpm. The machine that weighs a wet mass of 212 kg is coupled with a 6 speed gearbox. Whereas, the Police officer is well packed to chase down the street burglars with his 550 horse-powered Ford Mustang Cobra. Now start watching it.