Yoshimura Research and Development of Japan, which is one of the finest engine tuning and motorcycle customization companies in the motorcycle industry, proudly launched its newly tuned line up of 2013 Suzuki GSX-R Series. It is a very limited series launched by the Japanese firm. That is only 45 limited machines will be available for sale. Unfortunately, these motorcycles are sold only in authorized dealers in USA. Yoshimura also offers an exclusive program, "Upgrade Their Status" so that the dealers and consumers of ordinary GSX-R machines can have a unique opportunity to modify their machines.
Yoshimura announced the Limited Edition Series at the American Suzuki show in Orlando Fla last year. The response from dealers and consumers was gorgeous towards the all new customized motor-machine. The machine was also recently unveiled at the Suzuki Dealer show in Las Vegas. Incredible was the response from the crowd. So when Yoshimura launches the all new customized machine, it is very sure that the all motorcycles will be sold very fast within no time.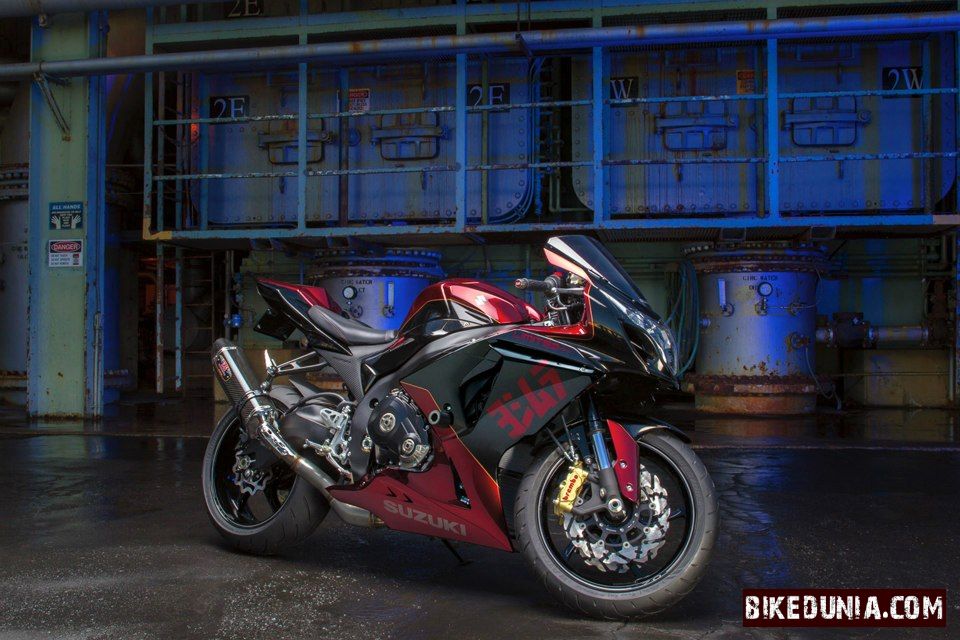 The new modified series comes with a stunning new paint scheme in Black and Red with gold pin striping. As far as the latest version is concerned, it raises the bar and offers consumers a chance to own something that is truly special. It makes the rider to feel to be on a real superbike on race track. The machine is available in 600/750 and 1000cc engines.
Yoshimura has done a dazing job with the paint scheme. The Yoshimura logo which is scattered everywhere on the body part of the two-wheeler defines a sporty feel to it. An impressive graphics sketch is also drawn on its fuel tank and bulged body kits. Moreover, Yoshimura provides a useful owners kit attached, OZ racing wheels, top triple clamp, RK drive chain, Renthal rear sprocket, saddleman seat, rear suspension linkage, custom bike rotors and mirror hole cap kit as optional racing parts to make this series a real beast for riding.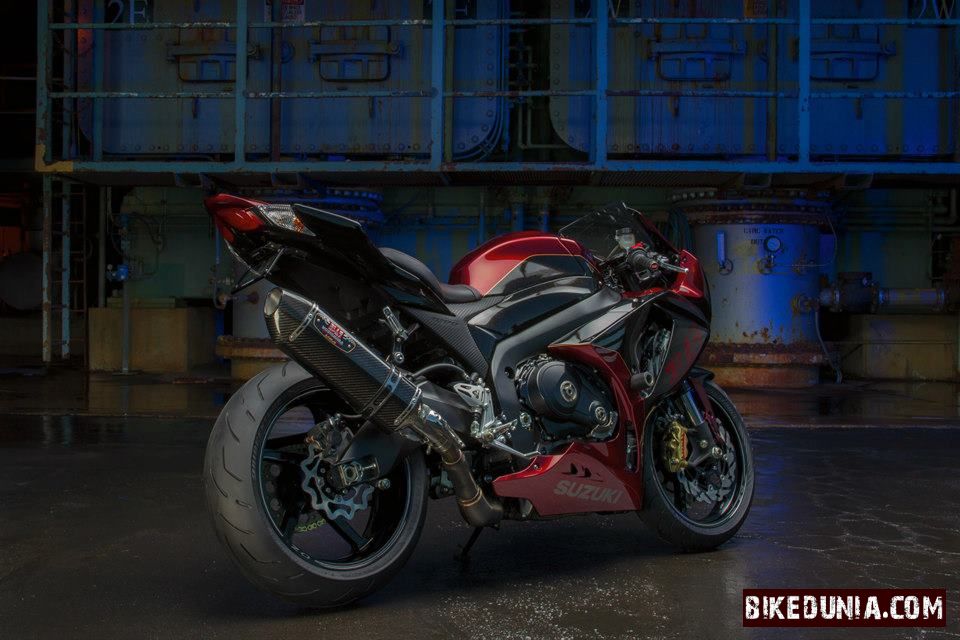 The racing monster is comprised of many stunning features such as Yoshimura R-77 Carbon Fiber EPA Noise-Compliant Slip-On, and a plethora of aircraft-grade aluminum CNC machined hard parts, including Fender Eliminator Kit, Case Savers, Chassis Protectors, Axle Adjuster Blocks, Race Stand Stoppers, Steering Stem Nut, Bar Ends, Engine Plug Kit, Oil Filler Plug Kit, Genuine Suzuki Solo Seat Cowl, Yoshimura Radiator Stencil and Individually Numbered Limited Edition Name-Badge, those push the Yoshimura machine to the next generation motorcycle. Nevertheless, its price is yet to be officially announced.