Britain is one of the classic automobile hub of the Europe. Some legendary brands like Jaguar, Mclaren, Lotus, Rolls Royce and some motorcycle brands like Triumph, Norton, BSA and Royal Enfield comes from there. Hesketh Motorcycles are one such brand, famous for their 1000cc motorcycles founded in the year 1982. After producing few units, the company closed in 1984 due to massive loss. The brand was resuscitated in 2010 and announced their first batch of production units from 2014. And now, this reborn brand has shocked the entire automobile industry with a masterpiece in engineering.
Hesketh has showcased a mighty 2100cc supercharged model called Valiant at the 2017 Carol Nash MCN London Show. This enormous motorcycle sits on a mighty supercharged. 210Cc, V-Twin engine capable of delivering a maximum power of 210 bhp and a massive torque of 294 Nm. This supercharger was developed by Rotrex for this particular engine in collaborations with TTS Performance. Other technical features like suspension duties are handed over to K-Tech Suspension which features their Razor rear shock absorber and the braking duties are done by Pretech with 12-piston calipers upfront and a Beringer four-potter at the rear.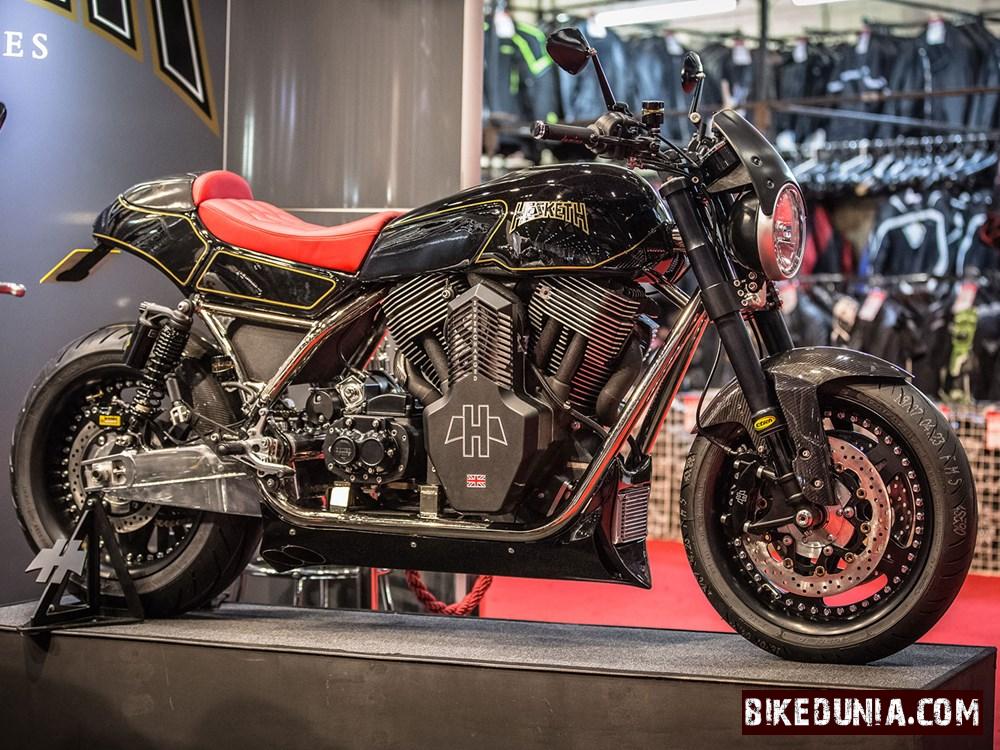 Hesketh Valiant is a real British motorcycle as it is being manufactured using British OEM. Keeping the Britian's heritage in the bike, they uses Smiths speedometer, frame and swingarm from Nottingham's GIA engineering and some engine parts like primary drive, rocker covers and yokes are from Derby Billet World. The new owners are very keen on most of the engineering and parts used in the bike should be made or developed by UK based manufacturers only. Valiant is the first Hesketh to bears their company's 'H' logo.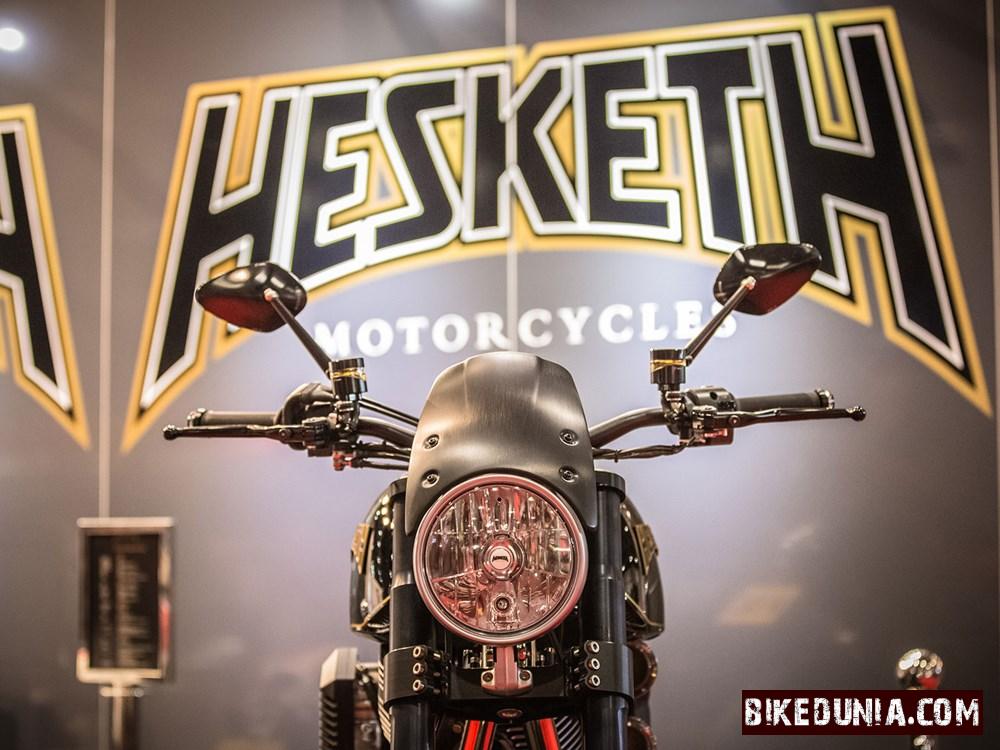 This may be the rise of a mega brand with some spectacular machines. With the legacy and heritage of classic motorcycle brands like Triumph, BSA and Enfield, Hesketh could gain some new territory in the global motorcycle market. And Valiant 2100 may be the first and foremost player in this revived life.