Naming a motorcycle seems to be a difficult task. It should be meaningful and catchy as well. Usually, brands uses names which are closely related to strength, name of a place, Greek Gods or something related to the category of that particular motorcycle. Back in 1972 Suzuki introduced a motorcycle with such a weird or rather funny name the "VanVan".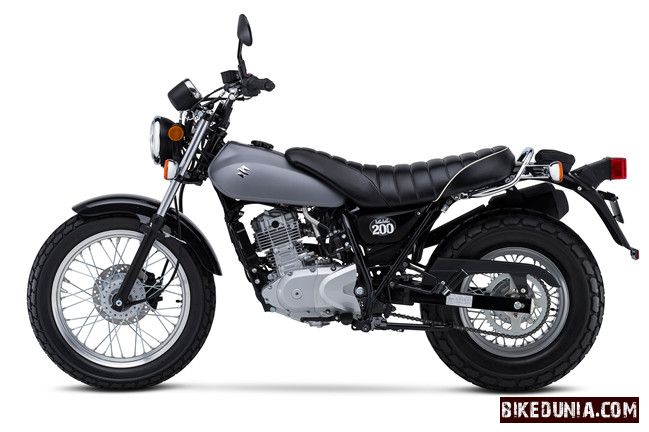 This lighter scrambler bike looks funky in its looks along with its distinctive retro styling. It was originally a 123cc, 2-stroke model, which was later withdrawn from the market after few years of business. And back in 2003, Suzuki brought back this model with a 125cc, 4-stroke engine. Now in 2016, Suzuki introduced this very model with a 199cc engine, called it as VanVan 200.
VanVan 200 is powered by 199cc, air-cooled, single cylinder engine same as that of DR200 S. It is mated with a 5-speed constant mesh gearbox for optimum power transmission. The bike starts with an electric push button, as the Robust charging system supplies the required charge to the battery. An advanced EFI system features an integrated fuel pump/injector assembly for precise fuel delivery that results in outstanding performance and economy. Here in this bike 'choke' is not required for easy start up and it could maintain the idle speed in all conditions with the help of ISC (Automatic idle speed control). A catalyzer is placed at the exhaust system, which controls the emission levels and maintains a pleasant exhaust note all the way.
Engine is mounted to a diamond-style steel frame, along with a 1.7 gallon fuel tank. VanVan's iconic cult looks mostly comes from this fuel tank. The long and thicky cushioned ribbed seats starts from the tank end section and flows all the way to the tail. Unlike other high end scramblers, it offers a superior comfort. The handlebars are high, but could be easily reached as the low 30.3-inch seat height make it comfortable, even for the beginners. One of the notable cosmetic output of VanVan is tyres. It has a wider 18-inch 130/80 balloon tire on the front and extra-wide 14-inch 180/80 balloon tire at the rear.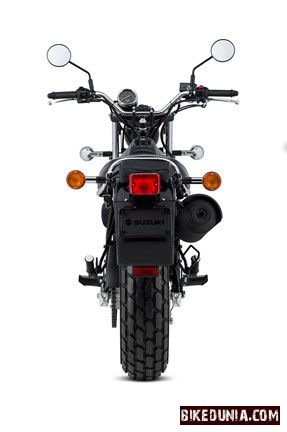 This unique characteristics makes it a classic retro scrambler looks. Both tyres uses aluminium rim wheels. Other than this, it features one-piece grab bar, circular speedometer, classic round headlamps and fender-mounted tool pouch. Suspension system uses 33mm telescopic forks at the front and single shock absorber with 5.4-inches of travel is used at the rear section. The stopping power lies within a disc brake with 2-piston caliper at the front and old-school drum brakes are used at the rear.
VanVan is one hell of a motorcycle with different attributes. It can be used for long way highway cruises, or on the beach, or to take around colleges, or for some off-road session, like what your heart desires to do. It is available in Metallic Triton Blue and Metallic Matte Fibroin Gray paint schemes.