The German two wheeler maker BMW Motorrad had revealed their futuristic concept model Vision Next 100, earlier this week. The tag line says "this bike does not need helmets" or any side stands to park somewhere. This new concept model is said to be the most bizarre and magnificent concept model anyone could have ever seen. Unlike alien-looking concept models from other brands, this motorcycle is weaved with technology and innovations like nowhere else before.
The name VISION NEXT 100 showcases the centenary of the brand and this concept model is targeted for the year 2116. During a special show at California BMW revealed a number of vehicles, which will be used in 2116 for mobility. Of which BMW Motorrad Vision Next 100 is the most exciting piece which resembles something from the Tron movie. Edgar Heinrich the head of the BMW Motorrad design team has drafted this future scenario and designed the Vision Next 100. Their vision was to design a vehicle for future, considering and forecasting the environment in which humans would live after 30-50 years of time. In order to provide a new riding experience, BMW has developed a technique to avoid the usage of helmets and safety riding gears. Both these riding gears prevents the rider from experiencing the acceleration, wind and all centrifugal forces.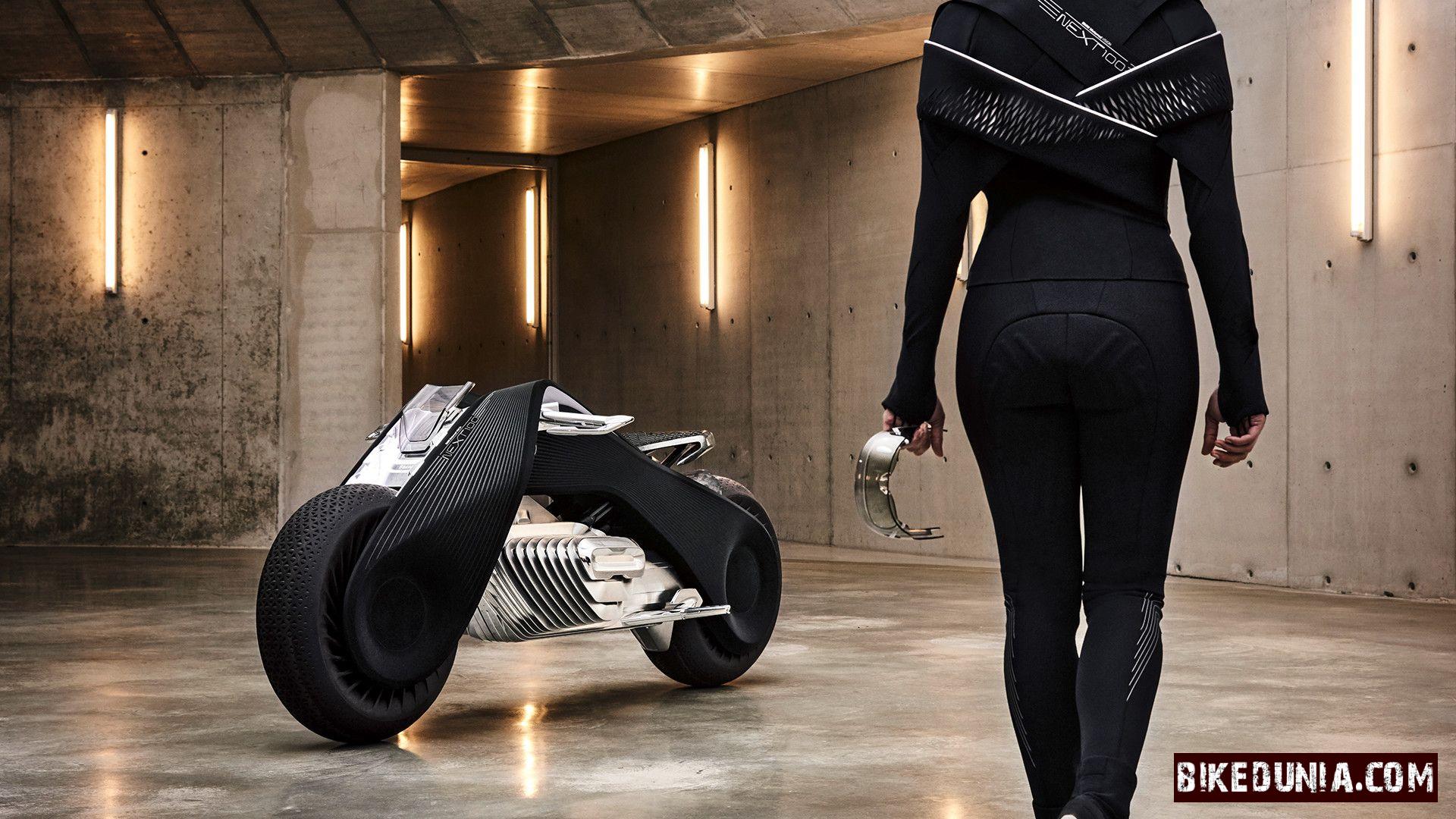 The helmet is replaced by a pair of hi-tech goggles on which rider will see an analogue display through BMW's hypothetical HUD. And also a special riding suit with built in alarms and sensors which incorporates with the goggles and starts producing buzzes and vibrations when somebody is in your blind spot or when you are cruising at a higher speed. Not only that this bike wouldn't fall over when riding and it can hover- stand straight while it is static.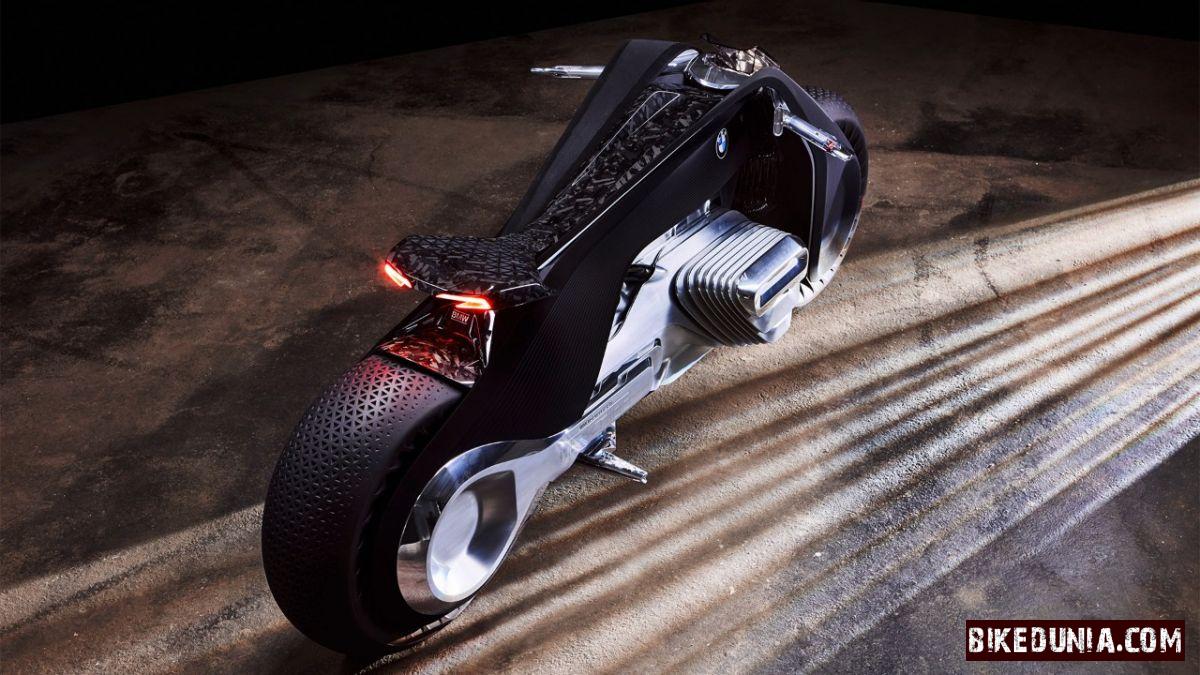 Unlike modern day motorcycles, there are any joints or forks. If the handlebars are moved, the entire frame changes the shape and facilitate to change the direction of the vehicle. It is nothing but BMW uses the Flexframe mechanism that we sees today. Like modern day hypercars, the seat, upper frame cover and front wheel cover is made of carbon. Here the tyres have a damping function as there is no suspension system for the vehicle. The traditional opposed twin engine powers the vehicle with minimal amount of emissions. Engine block protrudes out of the sides, as soon as you start riding which optimizes aerodynamics.