Austrian motorcycle manufacturer, KTM Sportmotorcycle AG recently posted that the company wouldn't be manufacturing electric two-wheelers soon. The company believes that the time of petrol-engined machines is still not over and it has to be travelled a long way further. There is no efficient or an all-round electric motor is born yet and the researches are only going on, commented the company.
It was only at the 2011 EICMA show, KTM unveiled the Freeride E concept. With that the world expected a new change in the dirt bike sector for KTM is the world dirt bike leader. Meanwhile, the company said that it would be experimenting it with some selected riders in Europe. Fixing if problems are found, the consortium will be rolling out the machine for the masses by the end of 2013. And showing no faith to its words, the firm now plans to strike of its earlier plans on the electric bi-wheelers.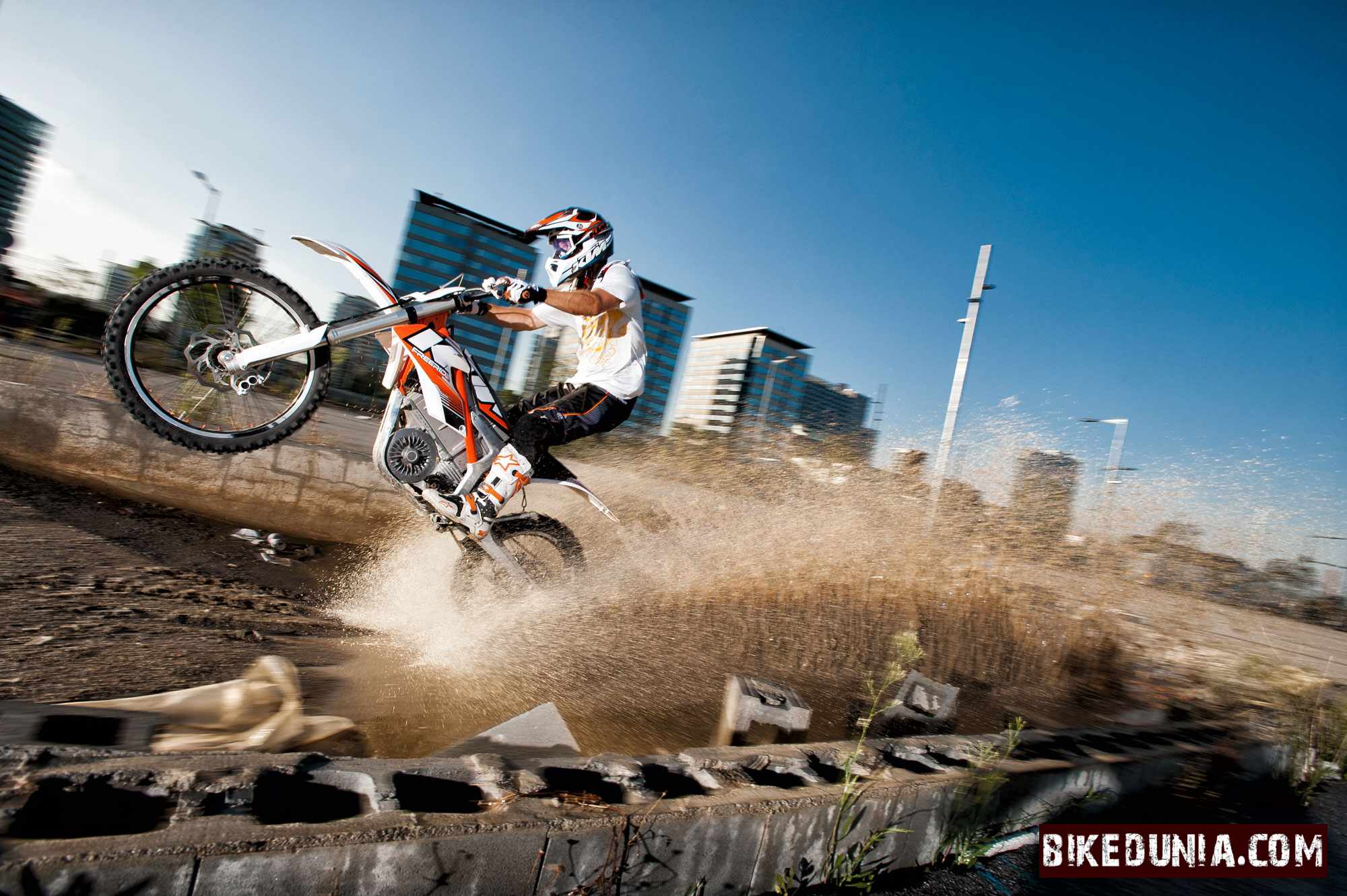 "I don't see very good perspectives for the sector because the battery technology is not the level at which the bikes need. In addition the lithium ion battery pack is dangerous in case of an accident they can cause explosion. It's very very dangerous, just think about the problems that Boeing is having at the moment. The battery technology simply is not at a level which can justify the investment in the product. Our electric bike is ready and developed, but the battery pack costs €2,000. That is just too much. The electric bike markets will take off only when the product is less expensive and more efficient, it has to be truly innovative for this technology to work," said Mr. Stefan Pierer, CEO of KTM Sportmotorcycle AG.
The world leader of dirt bikes, KTM even gets scared to invest some penny on electric machines. They feel it is worthless piece of job.
The reasons that KTM spells out are cost, unavailability of better motors and safety issues. Media also find out some reasons. Rumours spreading out source that it's a game of KTM's CEO Stefan Pierer, who is also the owner of Husqvarna Motorcycles, which is planing to launch some pieces of electric motorcycles soon on track. Husqvarna E-Go is the latest to be slipped in to news columns. However, the consortium hasn't commented further on it. Husqvarna Motorcycles is a wholly subsidiary firm of Pierer Industrie AG. Pierer Industrie has also 51% ownership in KTM.