Yamaha Motor Corp., U.S.A., announced its line-up for the 2013 ATV race team in motocross and cross-country racing. The team includes stunning championship-caliber riders- Chad Wienen, Thomas Brown, Dustin Nelson and Walker Fowler. Since Yamaha is a huge leader in sport ATVs, the firm also plans to continue its support on riders with trackside programs and other beneficial events.
To mould out the best ATV team, Yamaha has contracted with Chad Wienen and Thomas Brown for the AMA ATV MX pro class, Dustin Nelson at the Yamaha QuadX Series and World Off-Road Championship Series (WORCS), while Walker Fowler to lead Yamaha in the Grand National Cross Country (GNCC) XC-1 Pro Class.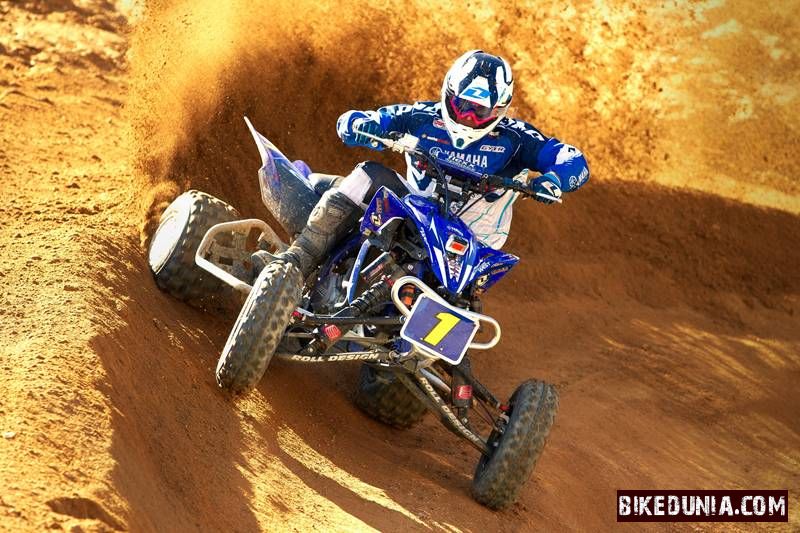 Chad Wienen is an Amerian ATV racer, born on January, 1985. He became a professional rider in 2006. 2008 AMA Pro Invitational Championship was the first title added to his name. Then he tagged 5 more titles to his name. He bagged 3 titles alone in the year 2012, including the 2012 AMA Pro ATV Motocross.
Thomas Brown is a 22 aged USA ATV racer. Turning to a professional racer in 2008, he bagged the 2008 ATVA/AMA National Motocross Pro-am Championship. Racing for the Yamaha team last year, he finished at 5th place in the 2012 AMA Pro ATV Motocross Championship.
Dustin Nelson is also an American racer aged 33. In 1994 he turned to a professional motorcycle racer. Later, in 2003, he shifted to ATV racing as a pro rider in 2003. 2010 Yamaha/ITP QuadCross Series Championship is its latest achievement. He has a tally of 6 Championships in his account in both motorcycle and ATV categories.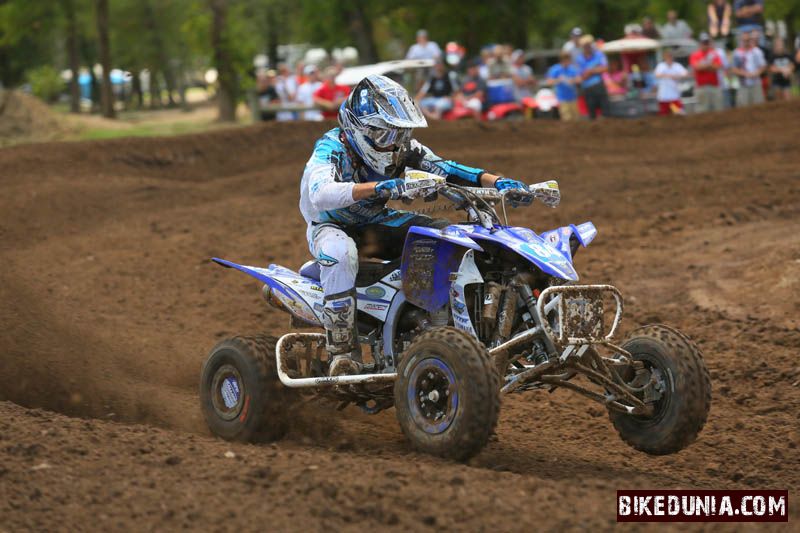 Walker Fowler is the youngest in the team. Aged just 17, this American racer has 4 Championships in his array. However, his biggest achievement is the 2nd place in the 2012 GNCC XC2 Pro-Am racing.
"Yamaha is excited to announce its championship caliber ATV race teams with top riders competing in the country's leading motocross and cross-country series. Earning the manufacturer's cups last year from both the AMA and GNCC series is a great honor and further solidifies Yamaha's commitment to ATV racing both on and off the track," said Donnie Luce, Yamaha ATV/Off-Road racing coordinator.
"The 2012 season was the start of a refocused effort to further strengthen our team and trackside support programs, which proved very successful with championship runs and strong finishes from all of our riders. Yamaha will continue to focus not only on these top riders, but also on the broader field of enthusiasts and up-and-comers through our dealers, trackside support programs and participation at major events throughout the year. Yamaha is excited about this ATV race team's potential for another championship season, and we wish all Yamaha riders the best of luck this year," added Luce.