Suzuki Hayabusa is the fastest production motorcycle in the world for the last decade.On the other hand, the lately released machine of Kawazaki, the Ninja ZX-14R is tagged as the most powerful bike in production. As both machines collide each other, which one will win the battle to claim as the fastest production motorcycle on the earth? Could it be the same man Hayabusa? Why not the most powerful monster, the Ninja ZX-14R?
The Hayabusa is powered by a massive 1,340cc in-line 4-cylinder fuel injected engine, which produce a gorgeous power of 166 Hp and torque of 100 lb-ft. Meanwhile, the beast Ninja ZX-14R is mated with a gigantic 1,441cc in-line 4-cylinder engine, which pulls out 189 Hp power and 110 lb-ft torque. Both are wedded with 6 speed transmission.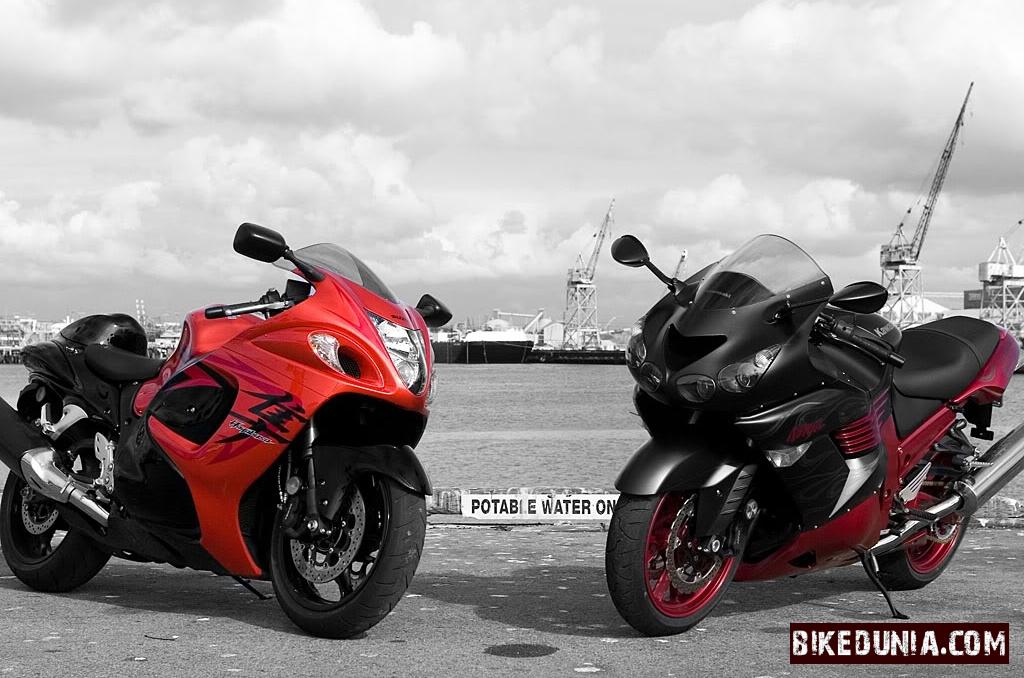 The paper work displays that the Ninja ZX-14R is way powerful than its rival the Hayabusa. In 1999, Suzuki marked a record speed of 312 kmph with the Hayabusa to become the fastest motorcycle in production. Though, Kawasaki introduced the Nnja ZX-12R in 2000 to beat down the Hayabusa, Kawasaki failed the race by a difference of 6 kmph.
As Kawasaki competes with its new machine, the Ninja ZX-14R, can it beat its blood-rival, the Hayabusa? Check out the video for the fact.