The Harley Davidson LiveWire is an electric motorcycle prototype and Harley Davidson's first electric vehicle. It was displayed to the media in June 2014. Unusually for an electric motorcycle, the motor is mounted longitudinally, under the frame. A bevel gear changes the direction of rotation 90 degrees to drive, a glimmer belt that turns the rear wheel. The same bevel gear gives the drive train a unique whirring sound, compared to the sound of a jet turbine. Harley Davidson is a brand that is so iconic and known world wide. For Harley to break from their track of tradition, for them is a huge risk, especially when they have never been in the electric genre. It sure is creating some waves with the images that have gone viral and a few loyal Harley lovers, requesting test rides on the LiveWire. The idea of an electric Harley was unveiled by the company's COO Matthew Levatich through his speech at the 110th year anniversary celebration in Milwaukee, he stated "I am occasionally questioned on whether Harley would launch an electric motorcycle anytime soon" with which he revealed the electric motorcycle to the group of media.
While not immediately for sale, LiveWire is specifically designed for the purpose of getting insights of rider's expectations of an electric Harley Davidson motorcycle. This exciting new ride blends the company's styling heritage with the latest technology to deliver a new expression of the signature Harley Davidson look, sound and feel. This bike offers a visceral riding experience with tire shredding acceleration and an unmistakable new sound. If observed carefully, most of Harley's motorcycle's on production and are on the streets, have that deep bass sounds and onlookers often tend to have the right guesses even though they might be standing a block away from the bike, which has it's ignition on and the rider sitting calm with the bike just growling.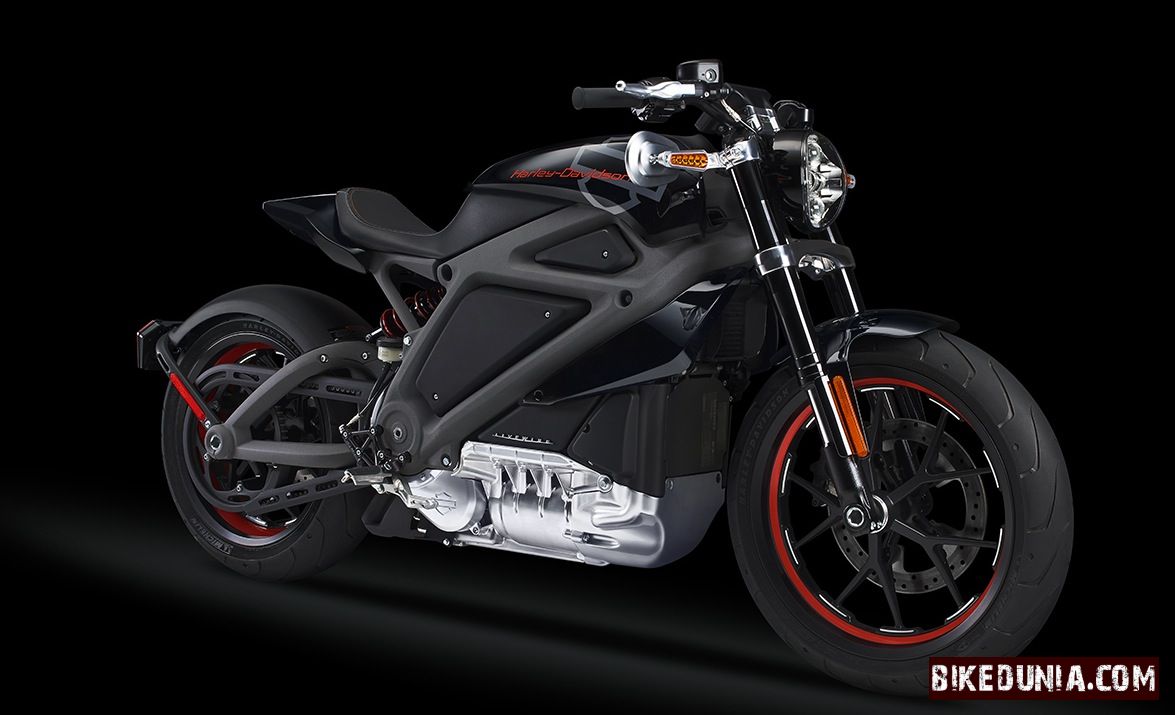 LiveWire's unique sound was designed to differentiate it from internal combustion and other electric motorcycles in the market. The LiveWire is powered by a 3 phase AC electric induction motor, which produces 74hp and 8000 rpm. Peak torque is 52 lb.ft. The bike sprints to 148Km and acceleration time to achieve a 100Km is claimed to be clocked at 4 seconds or lesser. A full recharge takes about 3.5 hours and it's average range is about 85km. It's a cast aluminum frame and swingarm. There's LED headlights and a TFT(Thin Film Transistor) dashboard are equipment's that are standard on the bike.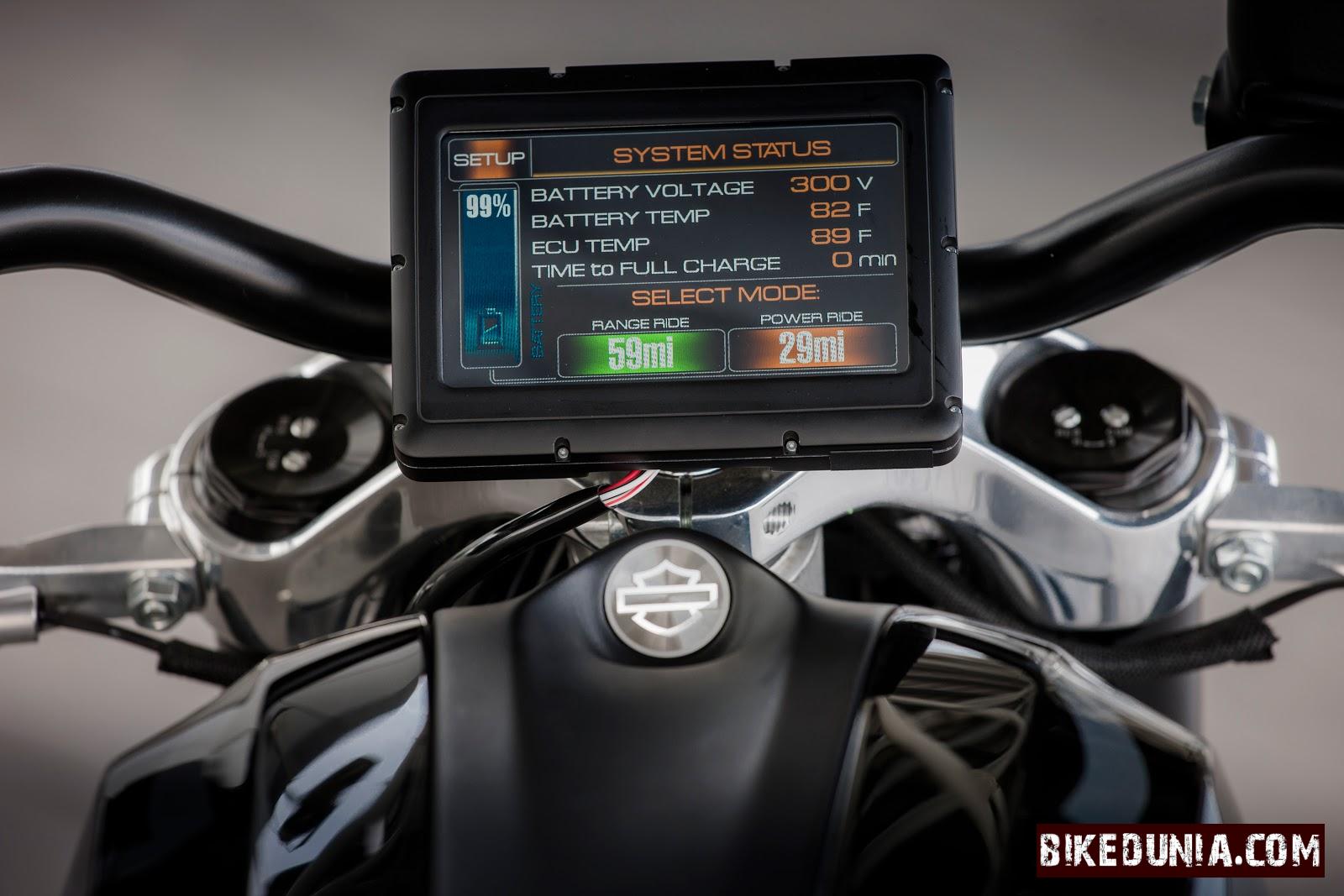 LiveWire has reset expectations as to what a Harley Davidson motorcycle can be. Riders and loyal customers of the Harley Davidson are able to help shape the future of the LiveWire along with the team, by sharing their opinions with the company. The company invites customers worldwide to test ride and learn more about the story of the motorcycle and provide feedback on their experience. The company has claimed to have received a great number of feedback's based on their new innovation. Longer term plans for retail availability of LiveWire will be influenced by ongoing feedback of customers. To date there hasn't been any launching details of this bike, but overall viewing the positive feedback boasted by the company and the team upgrading the motorcycle based on customer suggestions and fan's feedback's. Since this bike has already debuted in a few films this vehicle should be a soon to debut motorcycle belonging to the Harley Davidson company and a very much speculated two wheeler in the automotive market.