The legendary motorcycle manufacturer from Britain, Triumph, has now gone into superman mode, and created, quite literally, a rocket on two wheels.
Triumph was in the action, designing and experimenting with several designs, bringing in state-of-the-art technology to add to the machine that would eventually break the 376 mile an hour land speed record held by Rocky Robinson on a custom Suzuki, which was Triumph's initial intention. The UK motorcycle giant is a success story still in the making, when it comes to land speed records. It started creating records, and ended up in the winner's club way back in 1956. Triumph never backed down since then, and had won records all the way till 1970; all but a month that saw a defeat by a custom made motorcycle from Germany. The Triumph Bonneville was made in tribute to the Bonneville Salt flats of Utah, in the US – the place were one definitely has to be to witness land speed records being broken and created. Triumph has now decided that it would aim at reaching the 400 mile an hour mark, completely unknown territory to motorcycles.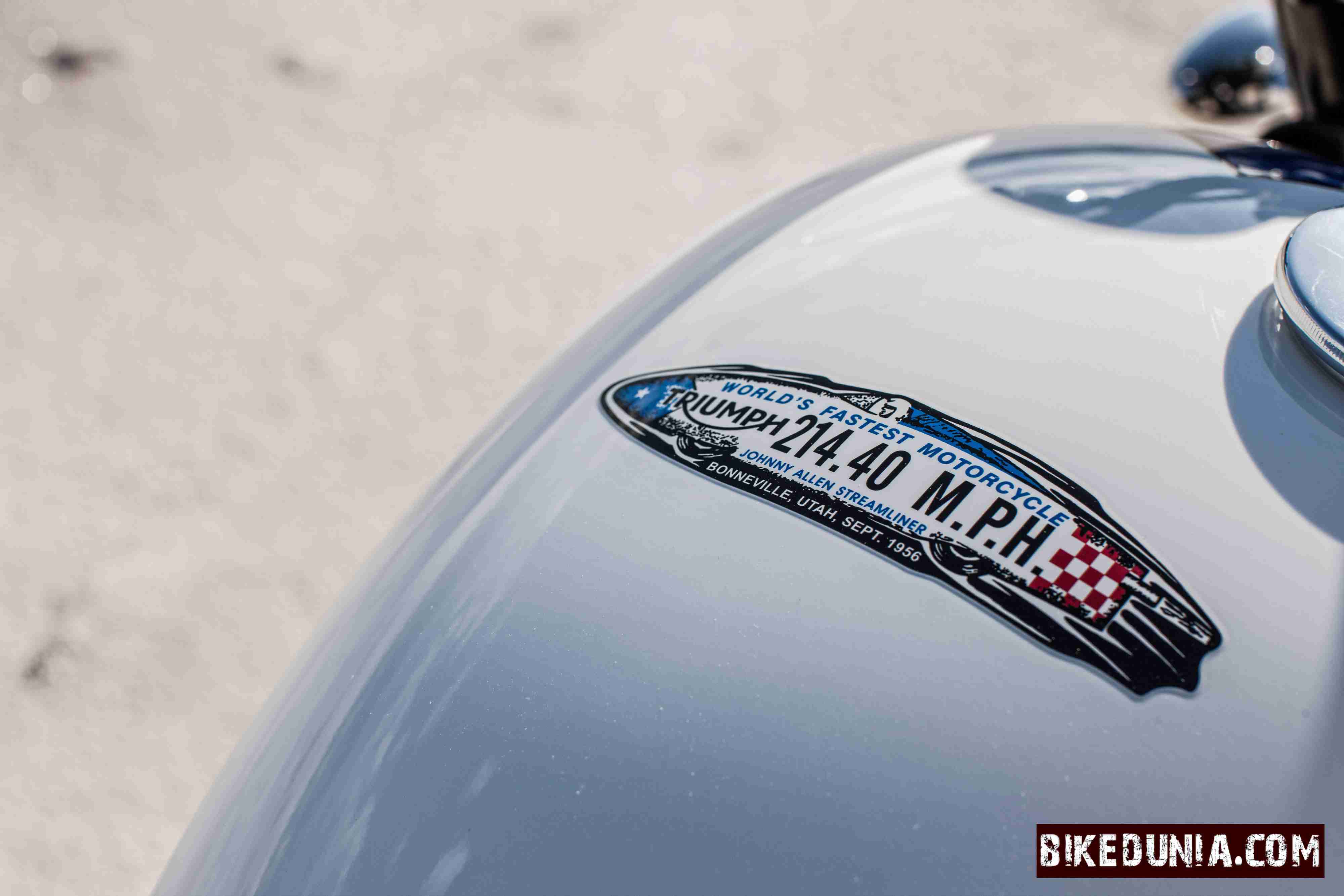 The Triumph's Rocket was brought to life in 2013, followed by rigorous development and testing, making its test runs at the Salt flats itself. Powering the rocket on wheels are two 1.5 litre Triumph Rocket – III engines, specially tuned and turbocharged by Carpenter Racing, to churn out 1000 horsepower. That's something you don't want to see on your street. What's more surprising – the whole machine runs on methanol, and not oil based fuels. The whole 'craft' measures almost 8 metres in length, structurally reinforced with top-of-the-line carbon Kevlar, making it strong but light. Two specially designed tires made by Goodyear, linked to the frame by swingarms support the entire machine, holding it firm and in contact with the ground.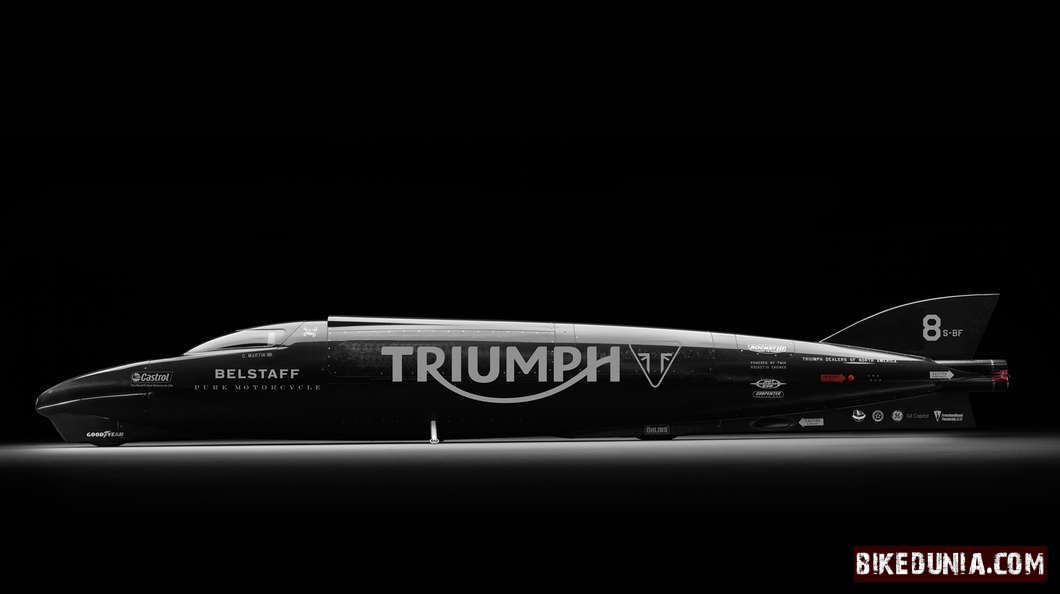 Guy Martin, a famous British racer, known for his presence at the famous Isle of Man TT, and a well-known face in the media industry, Guy has signed up to be the rider behind the controls of the Triumph Rocket. The combination of the British duo – Triumph and Guy, must bring joy to the people of UK, given that the Rocket does cross the 400 mph mark. The record figure might be a tough one to achieve, although, the machine is certainly poised to reach it. What might be holding the record run back, though, is the condition of the salt flats. Last year, the entire event had to be abandoned due to flooding, and Triumph has already delayed its test runs owing to bad weather conditions. Triumph is now looking at the last week of August (24-27) to go for its record run. All said and done, this should surely be a test of man and machine, an opportunity to witness a machine being tamed to its absolute limits.