We all might recall the stunning action scenes of Tom Cruise in Mission Impossible 2, a choreographed stunt scene that involves a flaming red Ducati or the Terminator, Arnold Schwarzenegger himself, in Terminator 2, riding a Harley Davidson FatBoy; they certainly had us all in gasps and our pulse racing. But how many of us know whether they really rode bikes when off the camera? Let's have a look.
Arnold Schwarzenegger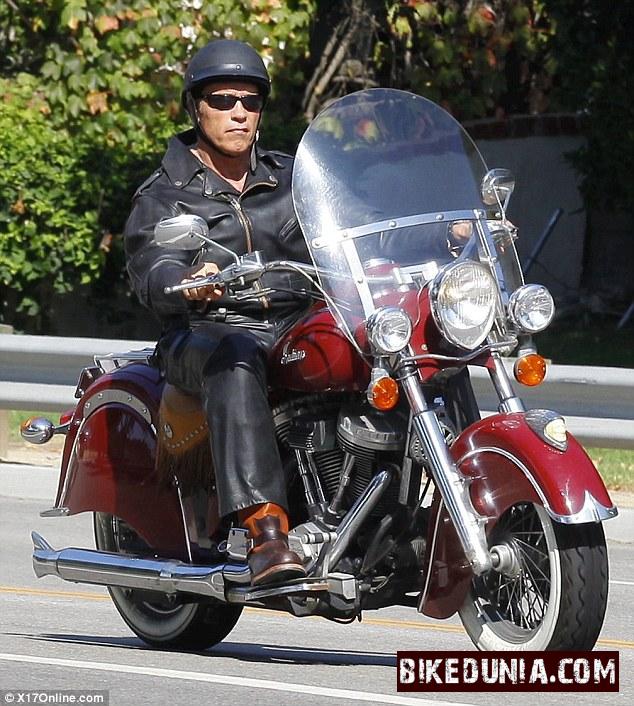 The muscle-man, shotgun wielding superstar, rose to fame with the Terminator 2 and accompanying him was a Harley Davidson fatboy. Back to reality, he has owned and ridden several Harley Davidson's, the Indian Chief and since he was known for converting his Hummers to run on bio-diesel, he even tried riding the Zero electric motorcycles, as well. The tall and muscular figure of Arnold definitely deserves a bike and we couldn't find fault with his choices.
Tom Cruise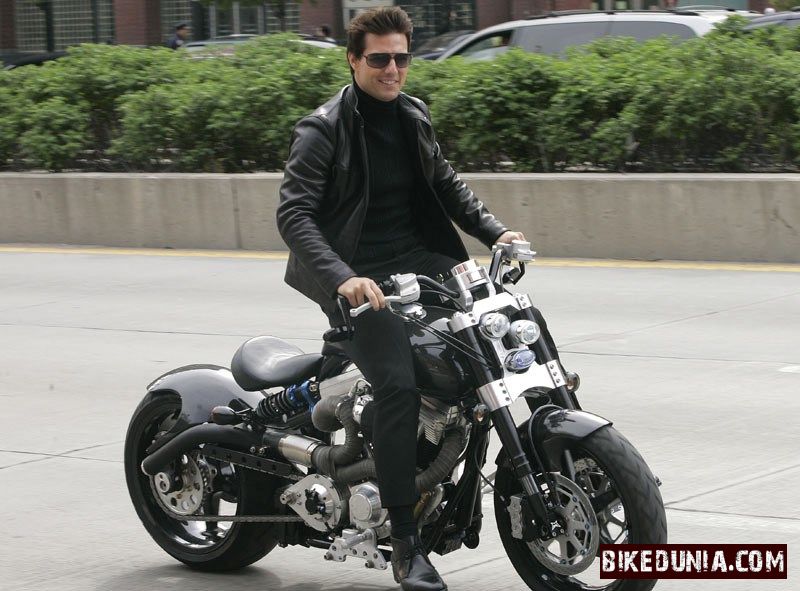 The action man on Hollywood, Tom has a serious love for two-wheeled beasts. Top Gun had him revving on a Kawasaki GPZ900R and since then he has been seen doing stunt scenes on several beautiful bikes. He happens to own a top end Vyrus 987 C3 4V; claimed to be the most powerful production bike built. He also owns Harley's and Ducati's as well.
Keanu Reeves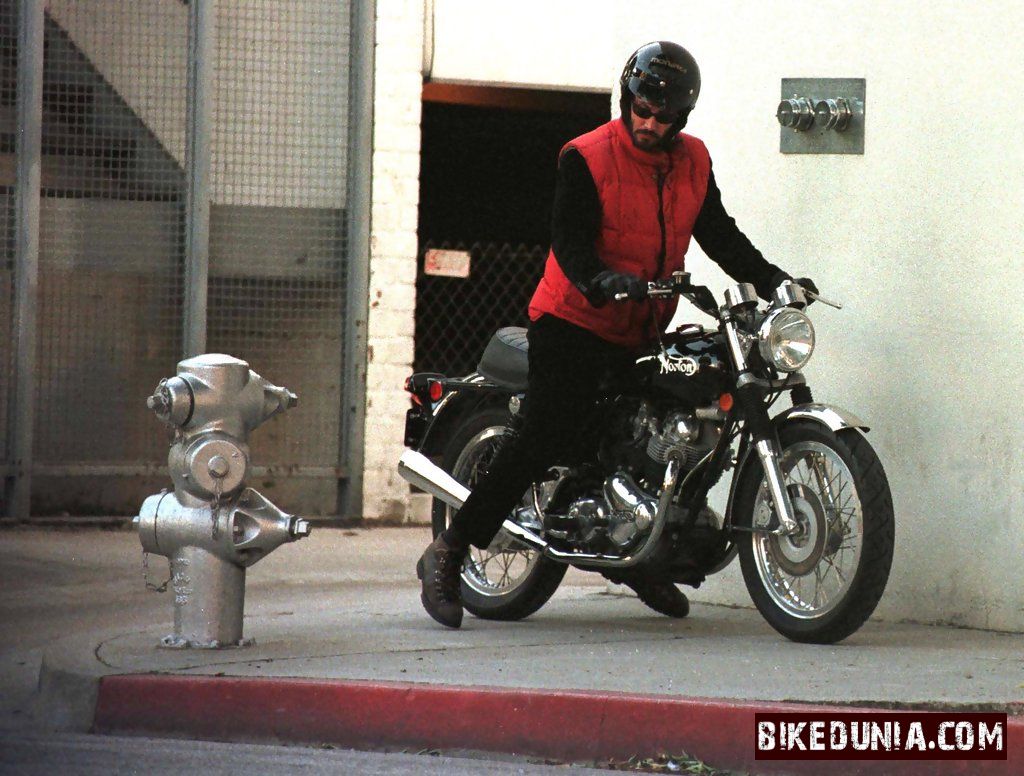 The hero of the matrix franchise and still the cool 'dude' of the block, Keanu Reeves started his passion for riding when he was 22 years old while riding for the first time in the set of a film. His first bike was a Kawasaki KLR600 and has come all the way to owning a Motorcycle Company of his own – Arch Motorcycles. He still owns and rides plenty of bikes and is involved in the making of several of his machines and also happens to be a speed lover.
Brad Pitt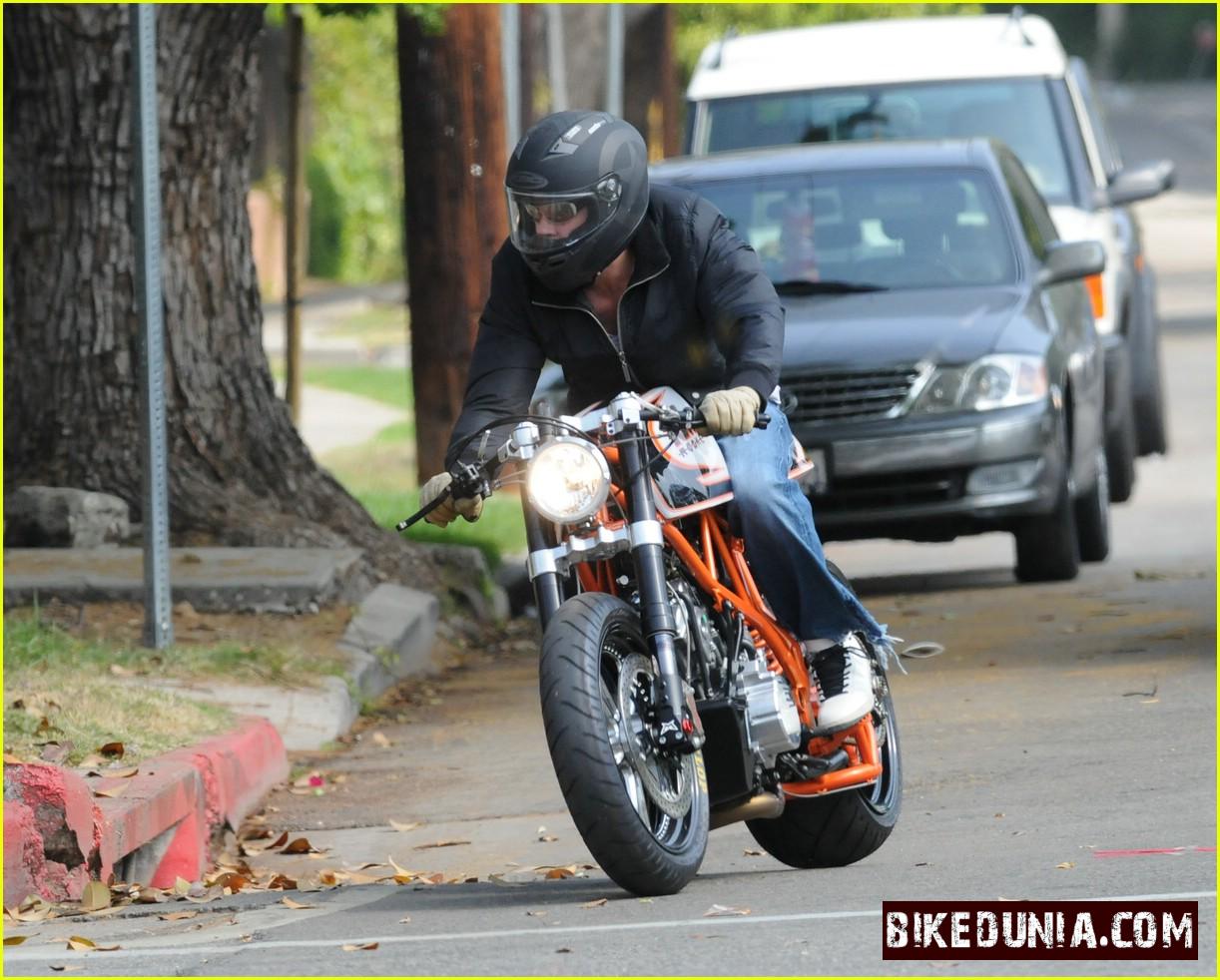 The smooth yet energetic actor spends it all for his two-wheeled beauties. He apparently owns a large collection of motorcycles and loves to customize his bikes for the fun of it. Everything from a BMW or a Ducati to Triumph or KTM or Suzuki, are all in his garage. Brad also owns the world's most expensive motorcycle, the Ecosse Titanium Series FE Ti XX that costs only a minimal $300,000.
Ryan Gosling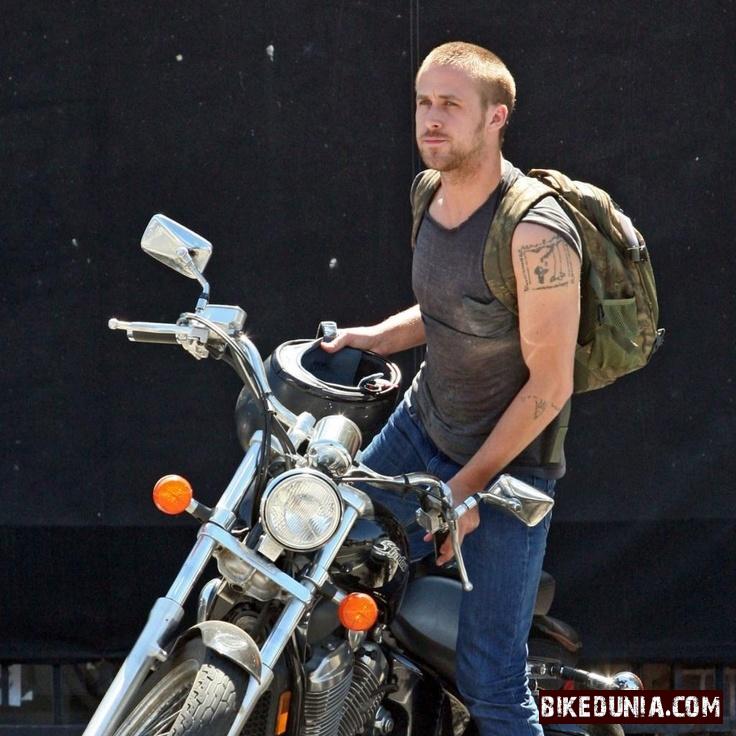 The ladies man and their very own 'The Notebook' sweetheart, Ryan Gosling, certainly takes it to the next level of appeal – owning a bike when he was only 12, and not even knowing how to ride it, simply stared at it. He does his riding in the streets of Los Angeles and often moves out on long rides across the country side. One can often spot him riding his humble black Honda Shadow.
Ewan McGregor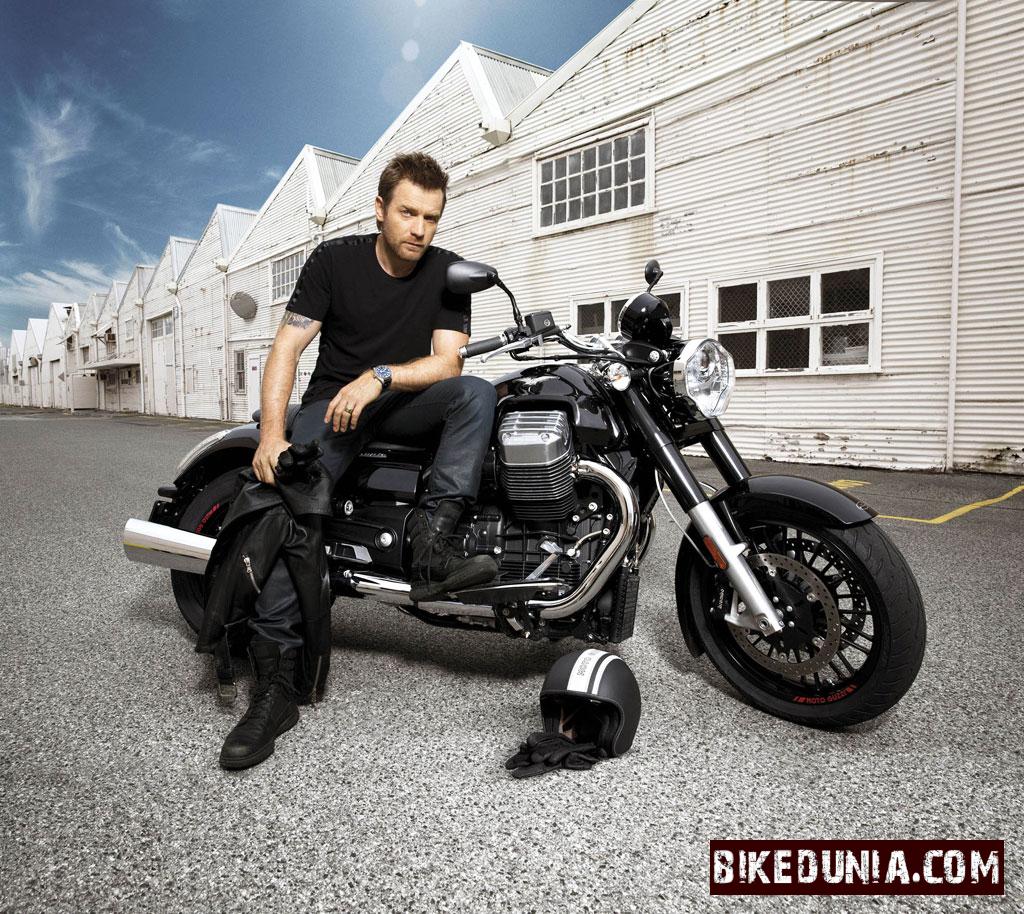 The Star Wars actor, known in the movie as Obi Wan, shows that he does have the force with him. This unlikely actor-rider from Scotland loves to ride. Although he doesn't own many bikes, he has documented long journeys across the world, through treacherous terrain and tormenting conditions, and even making it through dangerous areas along with his friend and famous rider Charlie Boorman. He might have clocked the highest amount of miles by any actor, although that might be up for debate, if there is anyone. His first bike was a vintage MotoGuzzi T3. The motorcycle documentaries he had made have become quite famous, the world over – The Long Way Round and The Long Way Down. He had used a BMW R1200GS Adventure for the long ride.
Jay Leno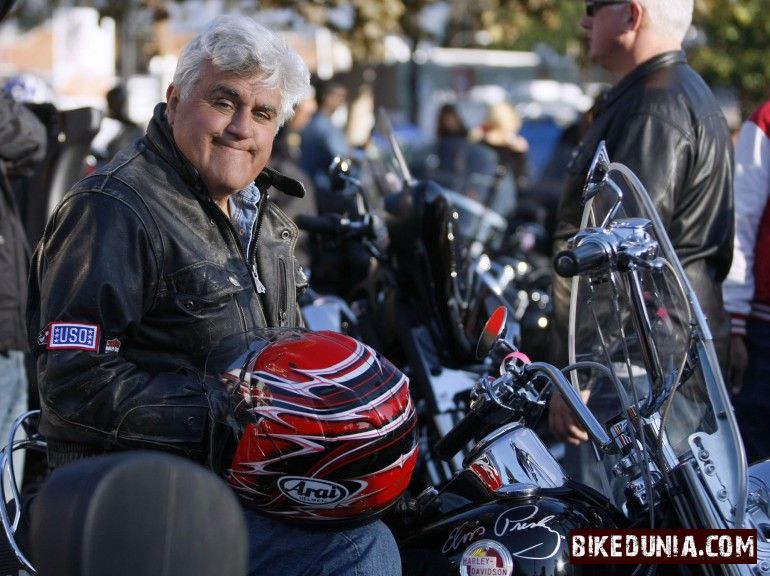 Jay Leno is the former host of The Tonight Show and is an enthusiast that demands respect. He not only owns a large collection of cars and bikes and other vehicles that look weird and exciting, he also maintains them by himself. He is one of the first customers of the recently launched Ninja H2R and is respected by the global automotive community and he's a high-end privileged customer. Jay gets invitations to test ride cars and bikes even before its launch. He was also in the news for owning the Y2K, the helicopter engine powered bike that could almost take off, if they gave it wings.