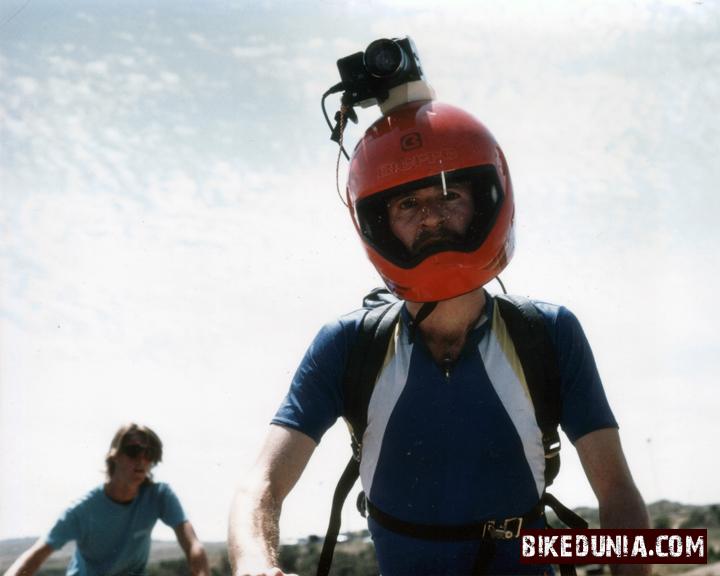 The first Action Cameras or Helmet Cameras, as they are commonly called, came into existence in the 1980's. Although they had a different purpose at first, usage of such helmet mounted cameras paved the way for more, highly sophisticated and compact devices which could shoot high quality videos, capture audio and stream live. The onset of social media networks and video sharing sites such as Youtube and Vimeo further enhanced the quality of these devices and also introduced different ways to capture breathtaking scenes. Here we have a list of the top players in this market segment and we look into why they stand out.
GoPro Hero4 Black
Based in San Mateo, California, GoPro devices are well-known all around the world, the first Hero edition cameras started selling in 2006. The latest edition, the Hero4 Black, is made strictly for professional use. Meaning, it sports a more powerful processor and a 2x increased frame rate.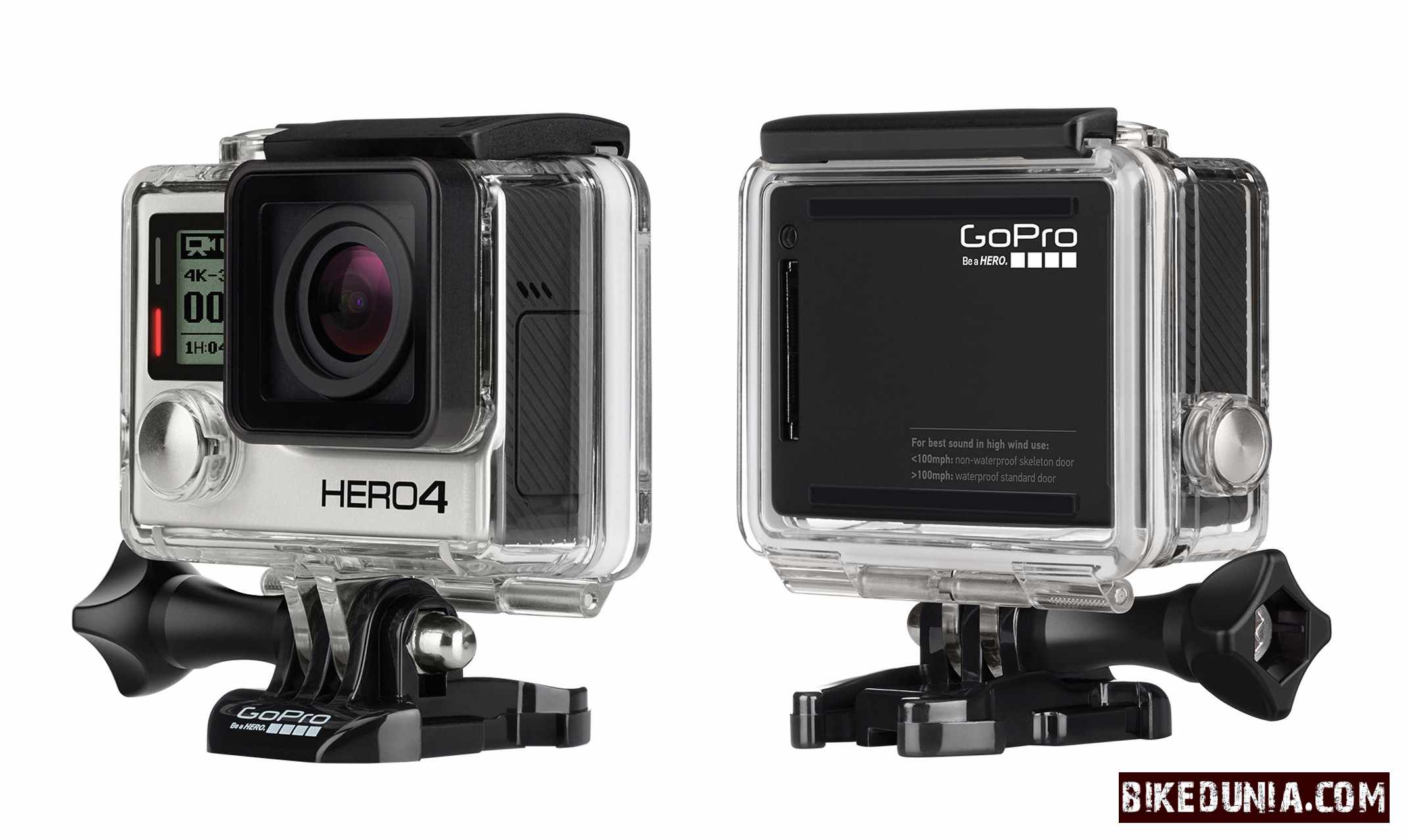 Pros
+ Shoots 4K video (3840x2160) at a frame rate of 24, 25, 30 fps.
+ Shoots still images with 12MP at 30fps.
+ Built-in WiFi and Bluetooth. Android and iOS apps available to stream to other devices.
+ Consistent performance across varied environments and dynamic ranges.
+ Online support
Cons
- No built-in LCD touchscreen unlike its brother (Hero4 Silver).
- Battery life can be brief owing to the 4K video capability.
- Image stabilization unaddressed and lack of standard housing for waterproofing.
- Non aerodynamic design
Price:
$499
Bottom Line:
The Hero4 Black is the must have for the all those in search of better video and image quality. Audio capture has been improved from the previous models and with several mounts coming with the standard, this camera is worth the money.
GoPro Hero4 Silver edition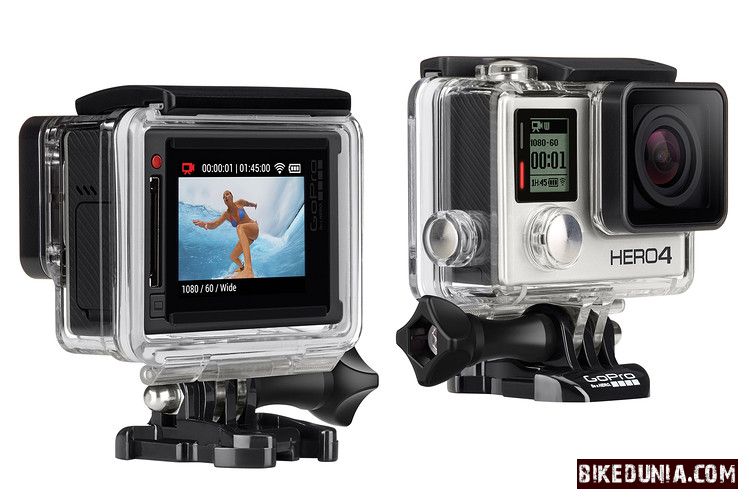 The GoPro Hero4 Silver edition is basically the Hero4 black edition with the addition of an integrated LCD touch screen. Features and specification remains the same. The only difference between the two models being the price. The Silver edition is meant for the enthusiast, it handles well and takes on all sorts of abuse it's being put into.
The major drawbacks to the high end GoPro Hero cameras are the no zoom option and the heavy pricing. Sure, if you are actually going to shoot videos while jumping off big mountains and riding down off-road tracks, this is the camera for you. However, if you're not an adventure junkie and lead a normal life, you might want to rethink about your decision.
Price:
$399
Bottom line:
The best action camera out in the market right now.
Panasonic HX-A500E
The first wearable action cam that shoots 4K video. There was quite a competition between Panasonic and arch rivals GoPro regarding the first action cam to shoot 4K. Although the GoPro Hero3 Black edition stole the show for being the first camera to do that, Panasonic was hot on its wheels. Let's know more about it:
Pros
+ Weighs 159g
+ Waterproof up to 3m
+ 160 degree field of view (reduces with different video modes)
+ Fixed focus 3.4mm; f/2.8 semi-fish eye lens.
+ 12.76 MP BSI MOS sensor.
+ Shoots 4K at 30fps with a recording time of 1h:20m
+ Built-in WiFi; 1.5 inch LCD screen.
Cons
- Non replaceable battery
- Control buttons are fidgety
- Video footage lacks saturation
- Lack of mounts as standard.
Price:
$600 (approx.)
Bottom line:
The biggest contender in the market for the GoPro Hero cameras. The distinctive head mount allows the user to switch direction or change the point of view (POV).
Sony Action Cam AS100V
This little toy from Sony is the flagship model and it certainly puts up a good fight with the industry leaders, GoPro. Where GoPro fails, the Sony delivers. To be more precise, the audio capture quality in the GoPro's is not good enough but with Sony having its widespread industry that stretches across various platforms, the Sony Action Cam gets a good deal of the sophisticated audio recording technology. Here's more on it: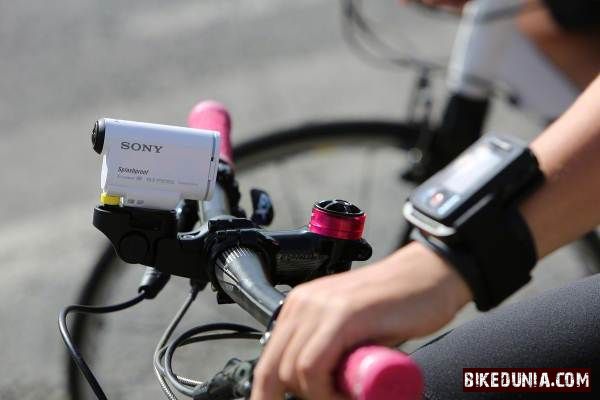 Pros
+ Weighs 1 pound
+ 170 degree field of view with steady shot turned on
+ 13.5MP Exmor R sensor
+ Built-in WiFi
+ Live View remote (can control up to 5 cameras at a time)
+ Battery life stands at 2h:17m @ 1080/30P video recording
+ GPS.
Cons
- Not great for underwater use
- WiFi connectivity can be complicated
- Live View remote usage is difficult
- Poor image quality
Price:
$250
Bottom Line:
With the option of Image Stabilization, GPS and incredible audio recording, the Sony Action Cam is one of the options to put your mind on and with a price that's affordable, the chances of Sony throwing a punch at GoPro remain high.
JVC GC-XA2
The JVC Adixxion range brings in the second generation of its sport cameras and this tiny camera might look simple but it packs a whole lot. For starters, it's dust-, water-, freeze-, shockproof even without a housing and has integrated LCD screen.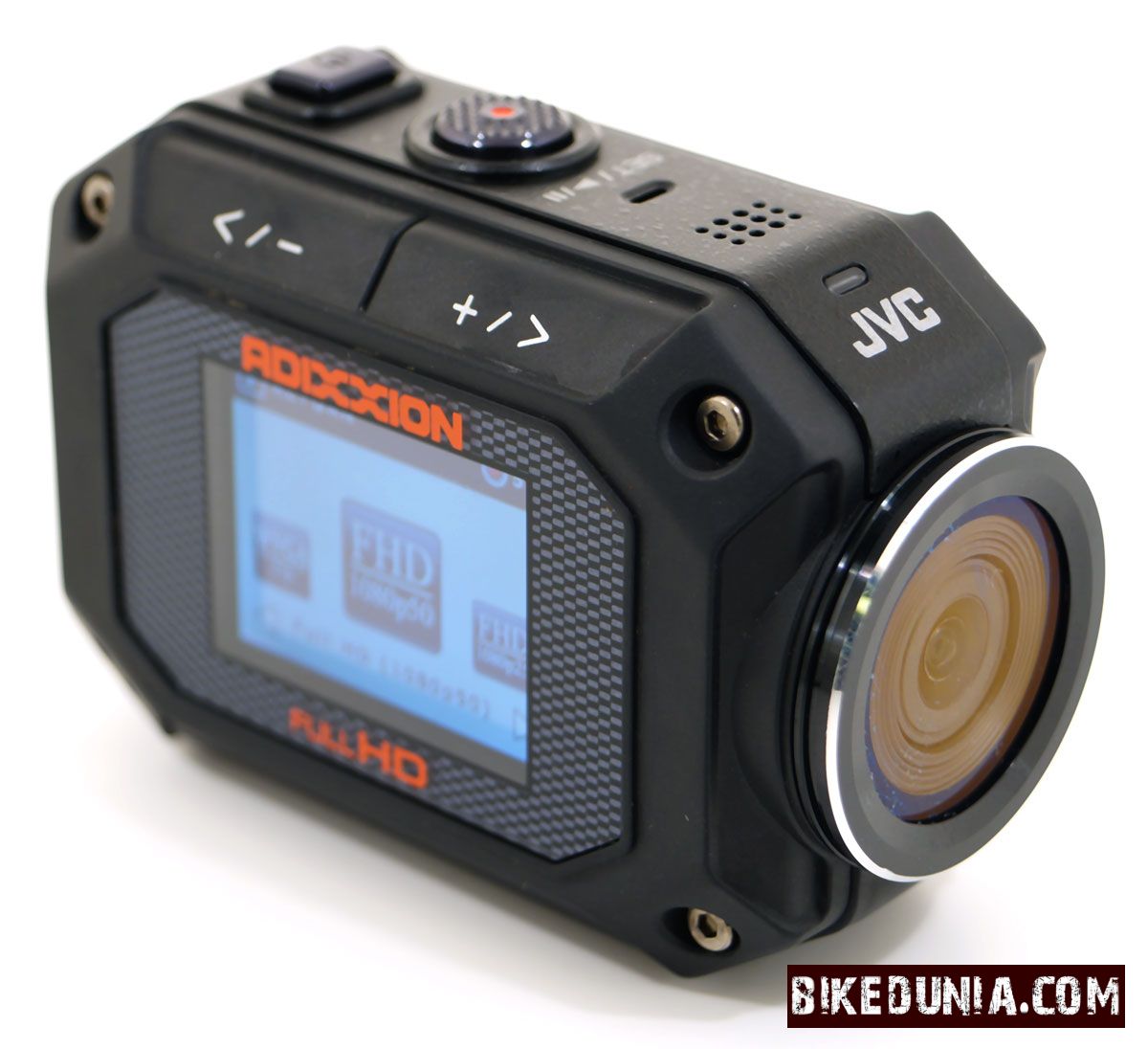 Pros
+ Weighs 135g
+ Waterproof up to 5m (without case), 40m (with case)
+ 152 degree field of view
+ Max video recording-1080p @ 60fps, 720p @ 120fps
+ Gyro sensor for image stabilization
+ Improved built-in WiFi; Android/iOS app for sharing
+ Removable and Rechargeable battery.
Cons
- Controls and buttons are hard to operate
- Difficult to open battery and memory compartments
- Short Battery life (little more than half an hour @ max res)
- Poor low light performance
Price:
$300
Bottom Line:
Overall this is an excellent option for the money and offers good quality videos because of its high bit rate. Audio quality isn't that great but the ruggedness and user operability makes it worth a contender.
Garmin Virb Elite
The Virb Elite from Garmin is an attempt by the manufacturers in the already crowded Action Cam/ POV market and it is indeed a respectable attempt with Garmin putting in new and sophisticated bits and pieces to contend with the rest of the lot. Here's more:
Pros
+ Weighs 177g
+ 16MP; MP4 recording @ 21Mbits/s
+ Full HD option
+ 1.4 inch non-backlit LCD panel
+ ANT+ Garmin Sensor and remote connectivity and GPS
+ WiFi remote control functions and Android/iOS app support
+ Rugged, waterproof, Availability of mounts
+ Image stabilization and built-in lens distortion correction (reduces the fish eye effect)
Cons
- No live streaming
- No zoom functions
- Heavy (more than 200 grams)
Price:
$270
Bottom line:
The new Garmin Virb Elite produces sharp images and good footage, thanks to its ANT+ sensor from Garmin technologies. With an aerodynamic design, this camera is one option to be considered.
The Cheapest Option: Monoprice MHD Sport WiFi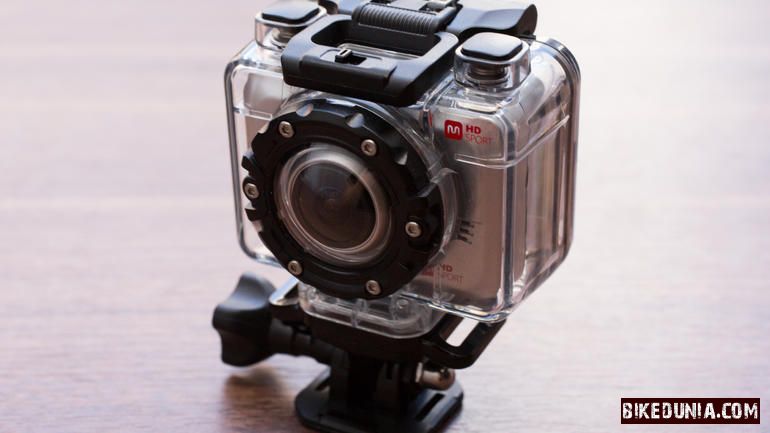 Among the action cam front runners, this neat looking model comes in at $170 dollars and still offers a lot. With basic shoot settings, built-in WiFi and a remote wrist watch, this is truly for the ones who seek to save little. It still offers shooting in full HD but with MicroSD cards up to 32 Gigabytes.
The MHD has an android and iOS app to upload videos to your mobile device and the company provides several mounts for the user unlike other products.
Price:
$170
Ultimately, the choice to buy a camera from the lot depends on the user's requirements and desires. Price, sturdiness, durability, user-friendliness are factors that need to be thoroughly checked to come up with the one that you need.