Once upon a time, the in-charge of the Yamaha bikes department and Yamaha piano department got together for a party and got drunk. They made plans and implemented them while they were drunk and the piano makers had to build a bike!
Well, the in-charges weren't drunk, as a matter of fact. But they did swap the workers and the piano makers did build a bike. The entire team got a bit eccentric and decided to bring out a rare design at the Ninth Edition of the Biennale Internationale Design Saint-Etienne 2015 to be held at France.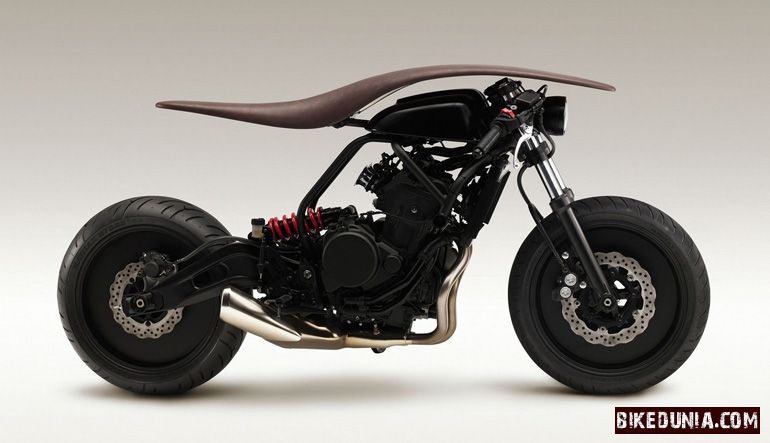 And as the jobs have been interchanged, the brand name has been reversed as well. It is called the Project AH A MAY, which is infact, Yamaha written in reverse. Corporate sources at Yamaha said, "The theme of the exhibit will be "project AH A MAY." In preparing for this project, the design divisions of the two Yamahas exchanged their design fields, and, without any constraints related to production or commercialization, created designs according to each Yamaha's method and way of thinking. These two Yamahas went about designing these products with the understanding that their products would be mirror images of one another."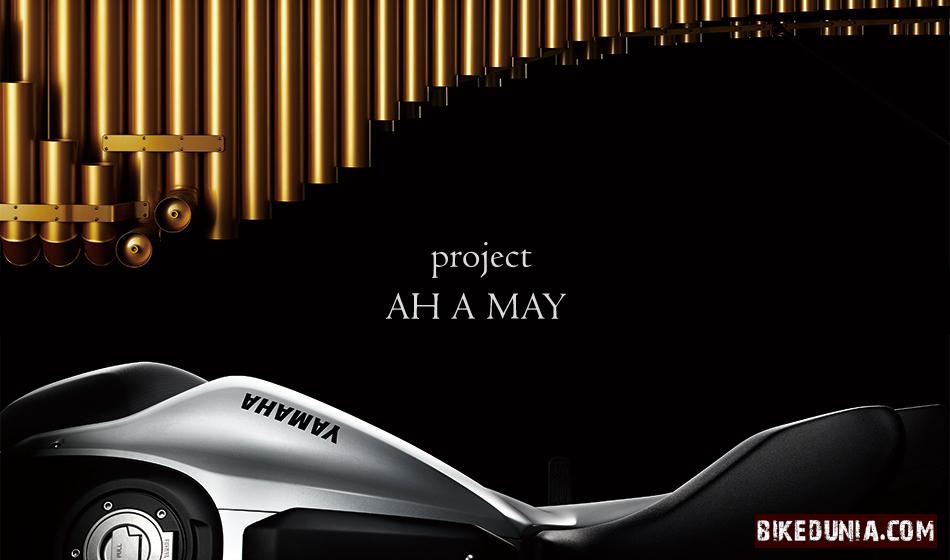 The new bike has been named in an eccentric fashion as well, the bike is being called as the Yamaha √, which is the "root" in Mathematics.
The company has just brought out the picture of the bike and hasn't revelaed any one the technicalities of the bike, and has also clearly mentioned that the bike won't be on sale, and merely produced as a design exhibit only. That big seat covering the console itself seeming to be very disturbing to the eyes. The new bike has been built on an MT-07 with the bodywork peeled off, a small fuel tank and what resembles a softened leather ironing board appended to the top as the rider's seat. However, Yamaha has a justification for this too -"taking the meters on the instrument panel off the motorcycle rider's view, the idea of the design is to enable him or her to be a part of the passing scenery."
While the musicians took to bike designing, the bike makers went on to the musical side as well. They've turned out the Raijin, which signifies 'Lord of Thunder', which is a kind of circle of drums that is intended to 'permit people to go past existing systems to communicate.' And after that there's the Fujin (God of Wind), which is a round, two-man marimba with a bike seat in the center.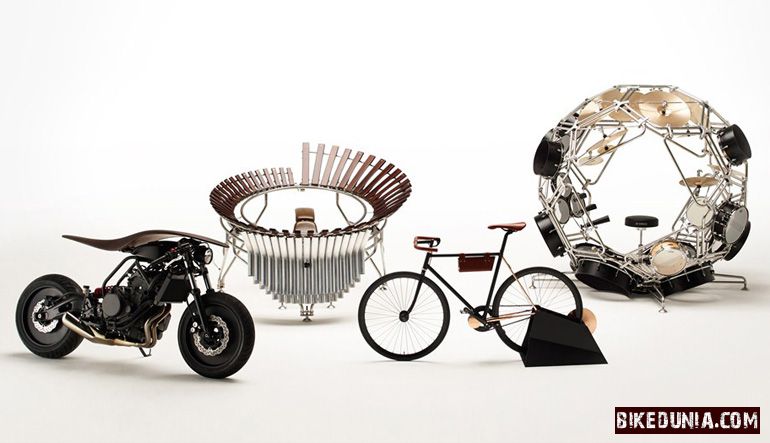 The goal of this project is for the designers to stimulate each other's imaginations and seek to create products that embodied their shared image of the brand Yamaha – revealed the official sources at Yamaha.