In an attempt to underpower the current racing giants, Honda and Yamaha, Ducati has come up with a new model called the GP15, which is to be brought out for testing in Malaysia next week, prior to bringing out the bike for races.
This new motorcycle is the first that has been totally outlined by Ducati's Corse General Manager and technical head Gigi Dall'Igna, who joined the Bologna manufacturing plant toward the end of 2013.
"The GP15 is a revolution. You can see the differences yourself." That is the thing that Dall'Igna needed to say in regard to the new Desmosedici GP15 that Andrea Dovizioso and Andrea Iannone will ride in the 2015 MotoGP World Championship.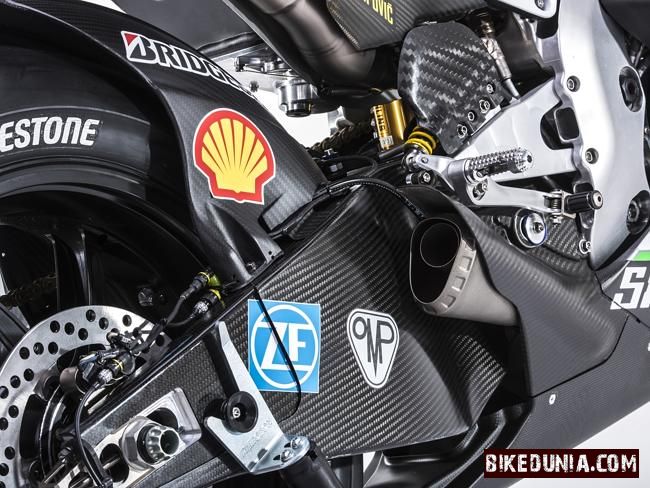 A long meticulous and ceaseless struggle with no breaks has led to the improvement in the new World Superbike, have given the organization an amazing motor innovation. "With the GP14.3 we made some major progress with the software, which has been easy to switch over to in the GP15, but the new model also steps forward in the suspension, chassis and engine departments," commented Dall'Igna.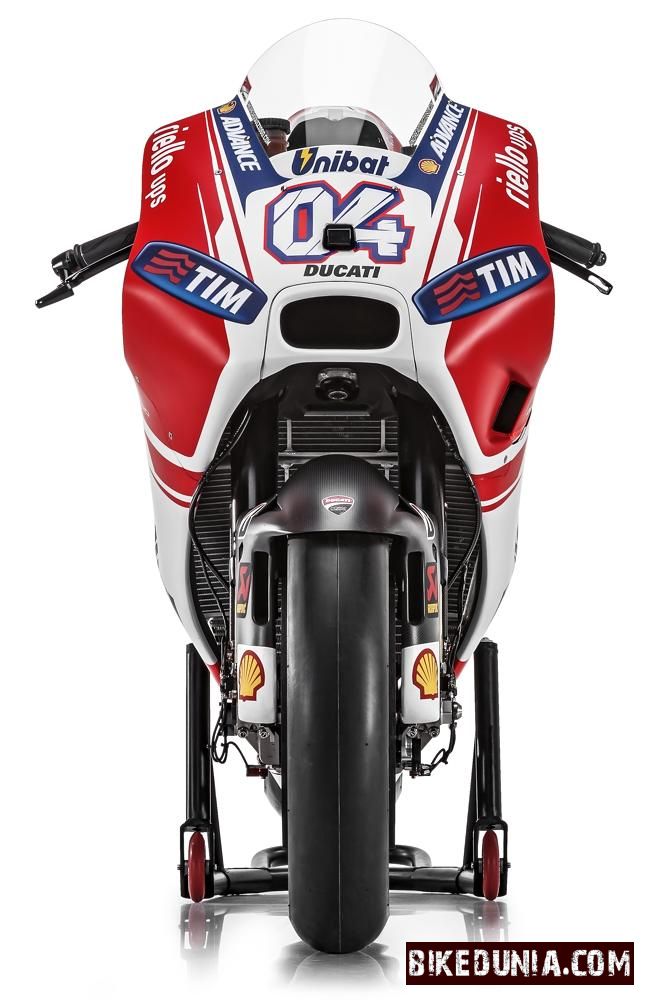 Ducati has not just developed a completely new motor for the MotoGP Desmosedici GP15, but however it is confirmed they have additionally switched its position over, moving it far from the front wheel and altering the mount edge so it is in a comparative spot to the V4 Honda RC213V.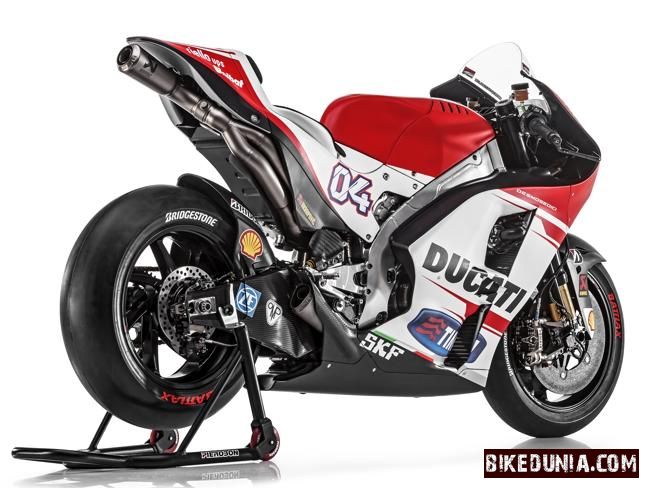 The motor remains a 90° V4 but it seems that Ducati has made all conceivable strides to free the motorcycle of its troublesome under-steer issues by making the entire bike a little more compact, while distributing the weight of its components equally. The exhaust of this new bike is directed distinctively around the motor, leaving by the swingarm and under the seat on one side of the fuel tank.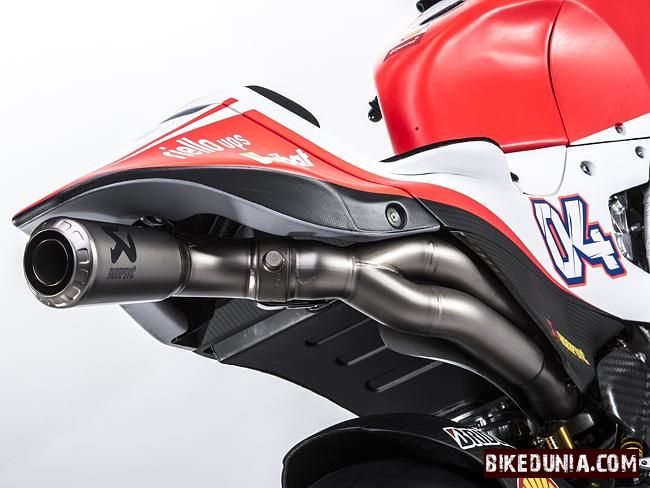 "The bike now is smaller. This is important as we can now achieve a new setup which can be better in comparison with the other one, so we work quite hard on the engine to reduce all the dimensions but not only on the engine because we work on all the other small things around the bike," revealed Dall'Igna, during the bike's launch in Italy.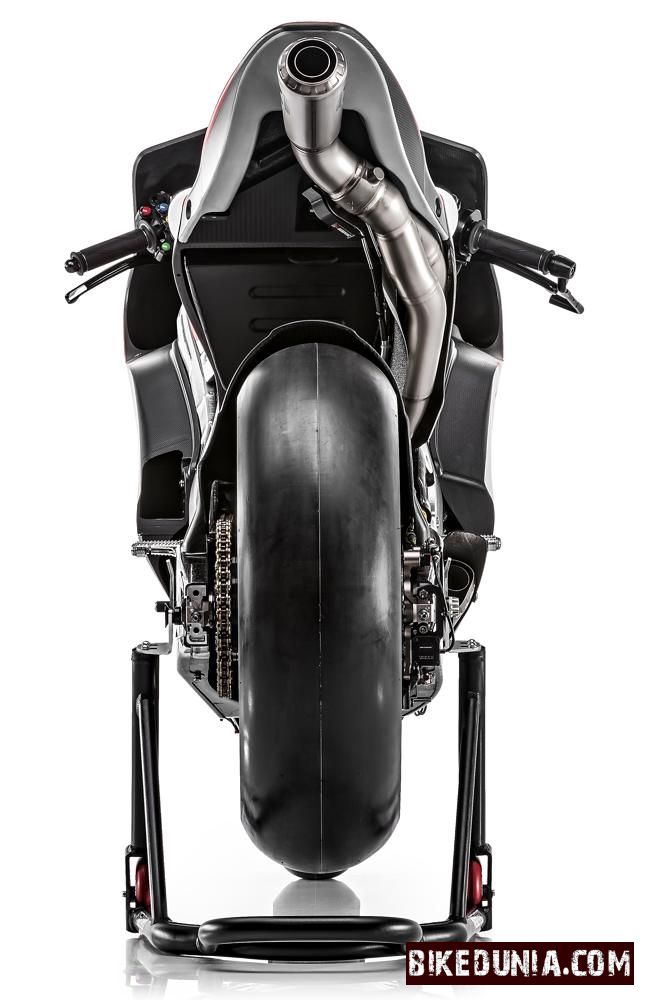 The new model seems to have improved on the acceleration, without altering much on the thermodynamic combustion of the engine. The entire bike seems to have undergone a change that is so significant enough that we need to look on to how the test results at Sepang turn out to be.