Indian Motorcycles has decided to remove the covers off from its 2016 model christened as the Chief Dark Horse. With its launch, the market share of Harley Davidson bikes is likely to crash a bit.
Built on the Indian Chief design platform, this luxury cruiser features the power-loaded Thunderstroke 111 engine which is expected to deliver a maximum torque of 119ft-lbs. The bike is presented with an aggressive dark look which makes it look more 'Batman-ish', owing to all the black theme it holds. With an exception to its exhaust pipes, the entire cruiser features a matte black theme with massive headlights and exotically curved fenders.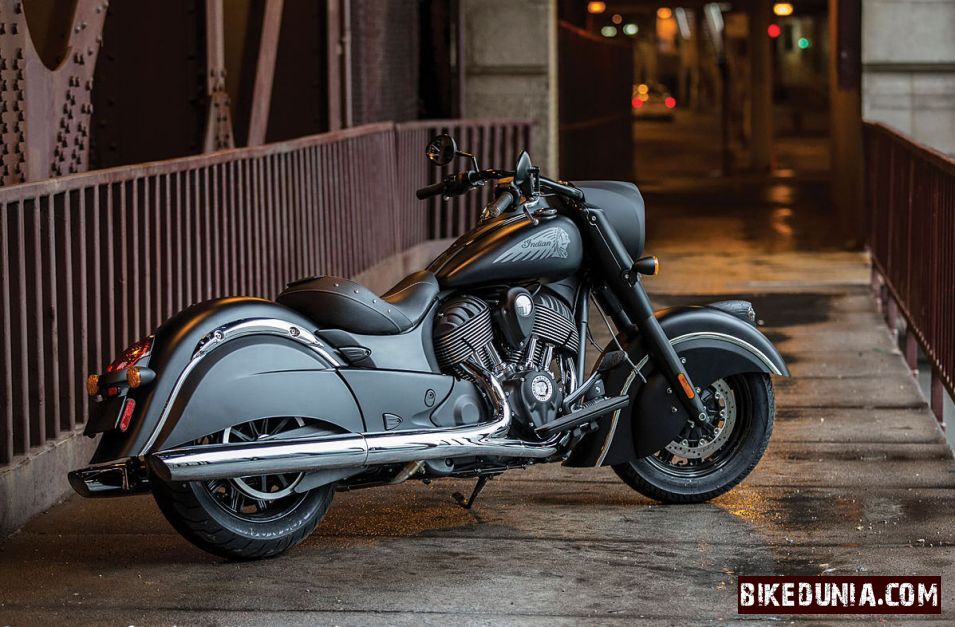 A keyless ignition, ABS braking and electronic cruise control are standard, as on the big Chiefs, along with a two-year unlimited mileage industry warranty. Be that as it may the passenger seat and foot pegs, the oil cooler and driving lights are missed out on the Dark Horse.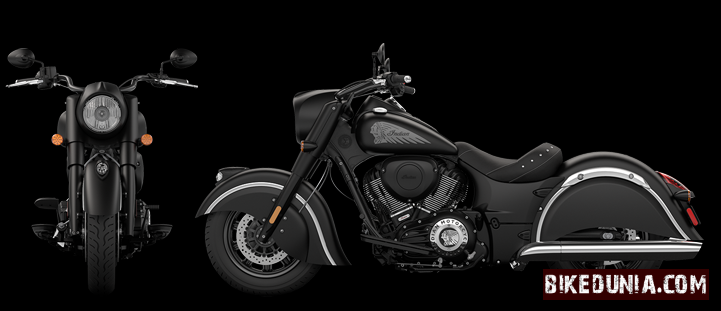 The motor delivers a rich exhaust note from the genuine dual exhaust, with its pipes acoustically built to dispose of shrill sounds, so what you truly hear is Indian Motorcycle thunder.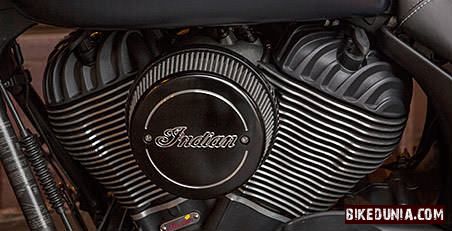 What makes the Dark Horse special is that the design has been tuned for modification. Available as accessories, however, are custom handlebars, fender struts, exhaust slip-ons and that's only the tip of the iceberg. Around forty accessories can be added to this cruiser bike by its users according to their requirements.

Removing the covers off the new ride at a function in Chicago, the manufacturers said the Dark Horse will be accessible through dealerships by mid-February.
The Dark Horse is Indian's sixth new model. The company has fared well in the market since its acquisition by Polaris in 2011. It has gained recognition among the power-sports industry, and has experienced robust deals, with its popular models namely Chieftain, Chief Classic, Chief Vintage and Roadmaster, and in addition to this list, its all the more cheerful Scout.
"The Indian Chief Dark Horse is unlike anything else currently available from Indian Motorcycle," revealed Indian Motorcycle Senior Product Manager, Ben Lindaman. "While it shares the best traits with other models in the Chief platform, its signature matte black paint and minimalist profile give it an attitude unlike any other Indian motorcycle. We're excited to unveil this new bike at an aggressive price point for a full-size cruiser."

An ideal and apt blend of attitude in each of its features, this aggressive solo ride gives the style, quality and power which are hallmark features of Indian Motorcycles. Tame this black beauty all for yourself for a price of $16,999.