To make your riding experience an even more comfortable and memorable one, Kawasaki has fitted the Concours 14 ABS with new enhancements for 2015.
The new model gets a series of enhancements which include a revised first gear ratio, lighter steering at lesser speeds, stiffer rear suspension for a better carrying capacity, a modern windshield, modified ABS braking and a new rear luggage base. Another feature what makes this superbike different from others in the same league is its upright riding position which is seemingly more comfortable.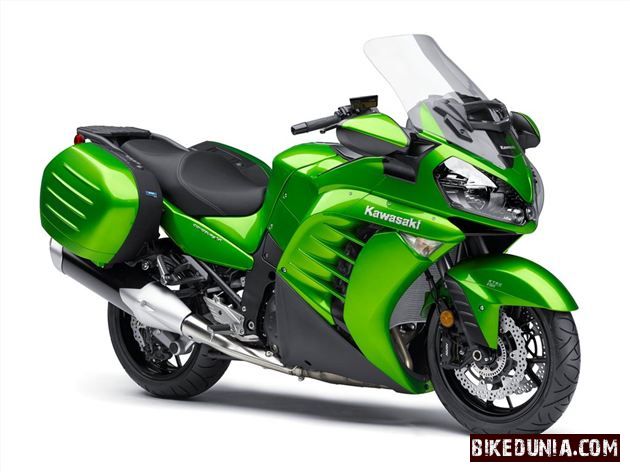 An insight into the major enhancements made on this superbike: 1,352cc supersport engine inspired from the Ninja ZX-14R which has been attuned to support long rides, new first gear ratio for easier starts from a standstill and low-speed rides, new steering stem seal which provides lighter steering at low speeds, new stiffer rear suspension settings for enhanced control and carrying capacity, new seat shape for enhanced comfort with the availability of an optional touring seat, electrically adjustable windshield with three-position vent, an improved exhaust shield, revised ABS settings to bring down the linked braking effect, new silver bezels on instrumentation.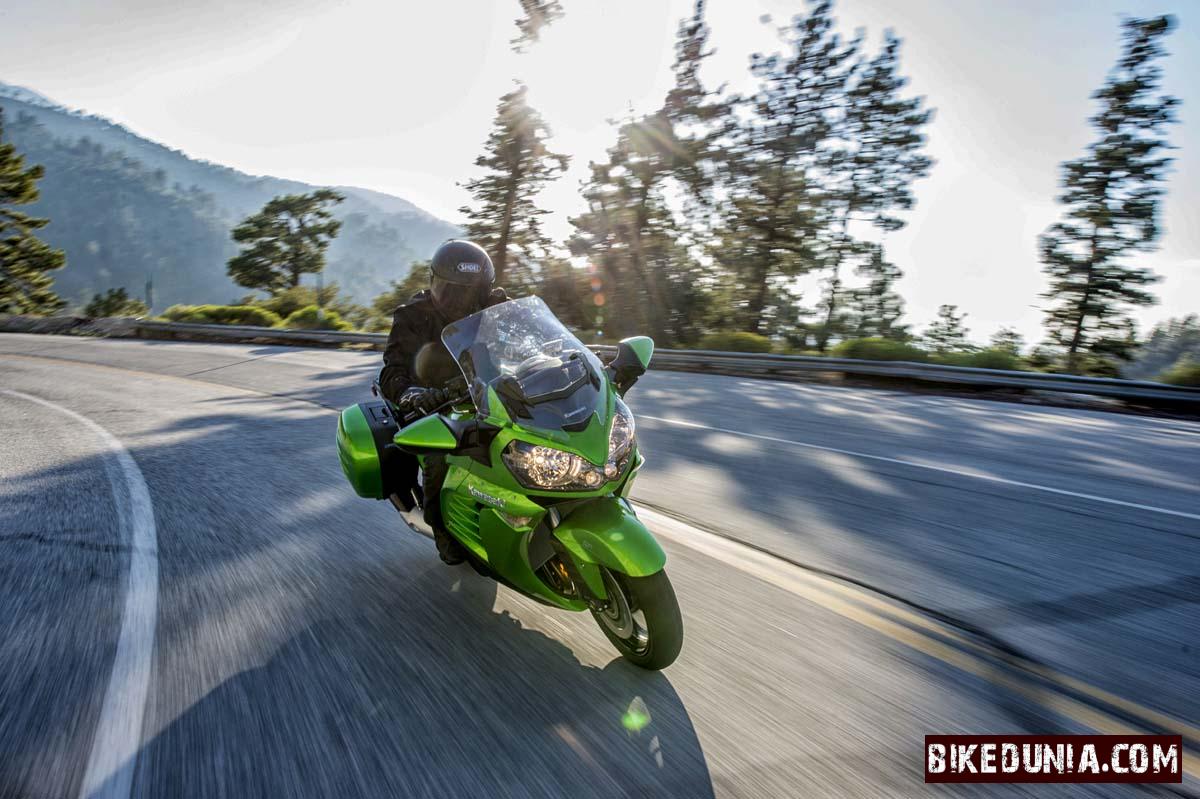 The new Kawasaki Concours 14 ABS is something that speaks of more than power. The brand sticks to its renowned tagline "Let the good times roll" even in the case of this superbike and is another name for power and style combined.