The USA's oldest motorcycle venture, Indian Motorcycles, unveiled their first customized motorcycle at the International Motorcycle Show, at the Javits Center in New York City. The custom motorcycle has been named "Big Chief Custom". It is also the first custom motorcycle of Indian Motorcycles.
The Big Chief Custom's customization procedures were headed by Polaris Industries' Industrial Design team who turned the Indian Chief Classic to another mode of cult motorcyclism. Polaris Industries is the parent firm of Indian Motorcycles.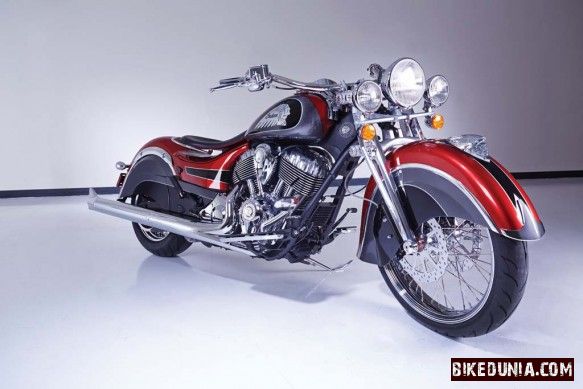 The customization certainly recalls the olden times of Indian Motorcycls and America's motorcycle culture since the Big Chief Custom is mated with a custom paint scheme and billet girder front fork along with genuine Indian Motorcycles aftermarket accessories.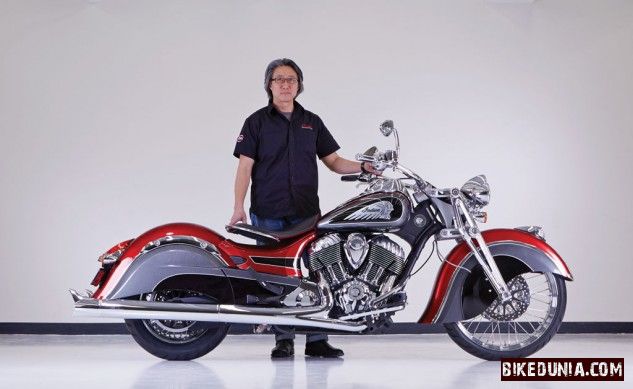 In order to contribute a classy finish, the Big Chief Custom gets coupled with a few shiny stuffs such as the custom valance fender, a springer seat and a custom 23-inch front wheel.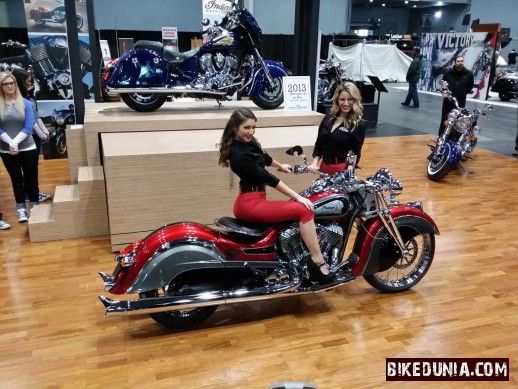 The customization never ends here. The cam cover, primary cover, chrome grips, beach bars, the robust sounding stage 1 exhaust that sports fish tail tips, war bonnet floorboard pads, a heel shifter, and a chrome rear fender bumper are the other custom accessories the Big Chief Custom is equipped with.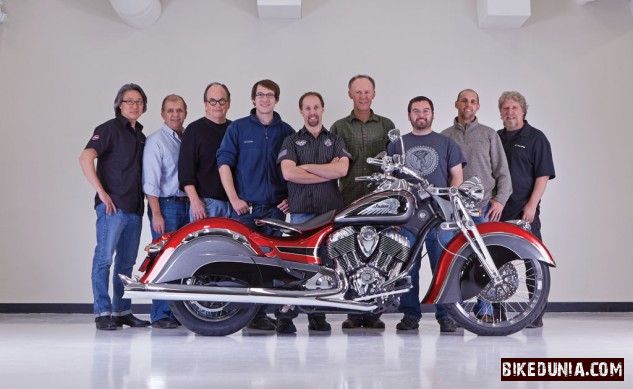 According to the sources, the Big Chief Custom is a part of 2014 Indian Motorcycles line-up.