Kawasaki is known for its bike brand, Ninja. It defines a skilled person who is hired for assassination and sabotage. It is precisely impressive, but we all know that the word Ninja is even more famous than its manufacturer's tag. As the news Kawasakian, the Ninja 300R scatters greenish surface all over the street, let's examine what we have got with the all new machine.
Looks
The Ninja 300R looks extremely dashing and way sportier. The dual headlamp which is crafted to be stunning and the side indicators which are wedded quiet uniquely on the body kits mould out a street look to the bi-wheeler. The all new bodywork featuring an aggressive and edgy design fits to be in the next generation Ninja family. It's the all new 10-spoke 17-inch alloy wheels and the rear rim which has grown ½ inch wider along with dazing disc brakes at both ends ensures a racebike touch to it. Additionally, the split seat which is bitterly arranged and the newly designed exhaust fire out a monster ambience to the motor-machine.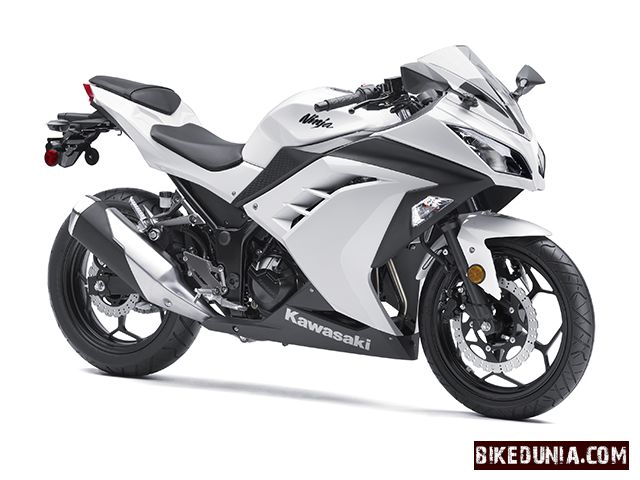 Engine and Performance
The Ninja 300R is powered by a 296 cc, Four-stroke, liquid-cooled, DOHC, parallel twin engine. This shows a boost of 47 cc than its younger sibling, the Ninja 250R. Its engine is well supported by a maximum power of 39 PS @ 11000 rpm and gorgeous torque of 27.0 Nm @ 10000 rpm. It is mated with a 6 speed transmission.
Handling and Riding
The machine is built out of a new frame which is molded out in pipes made from high-tensile steel tubing that is 150% more rigid than the tubes in the previous Ninja 250R's frame. This adds rigidity and provides much better chassis response and improved steering precision and feel. It also makes the bi-wheeler more lightweight than its rivals. Moreover, the new floating windscreen design that helps to reduce turbulence and rider fatigue attaches aerodynamic bodywork to the two-wheeler. So the Ninja 300R offers the best ride in its class. If you have ridden the Ninja 250R, you can realize the difference on the the Ninja 300R. Because, it is a way more progressed bike than its younger sibling. It is also available in ABS as optional.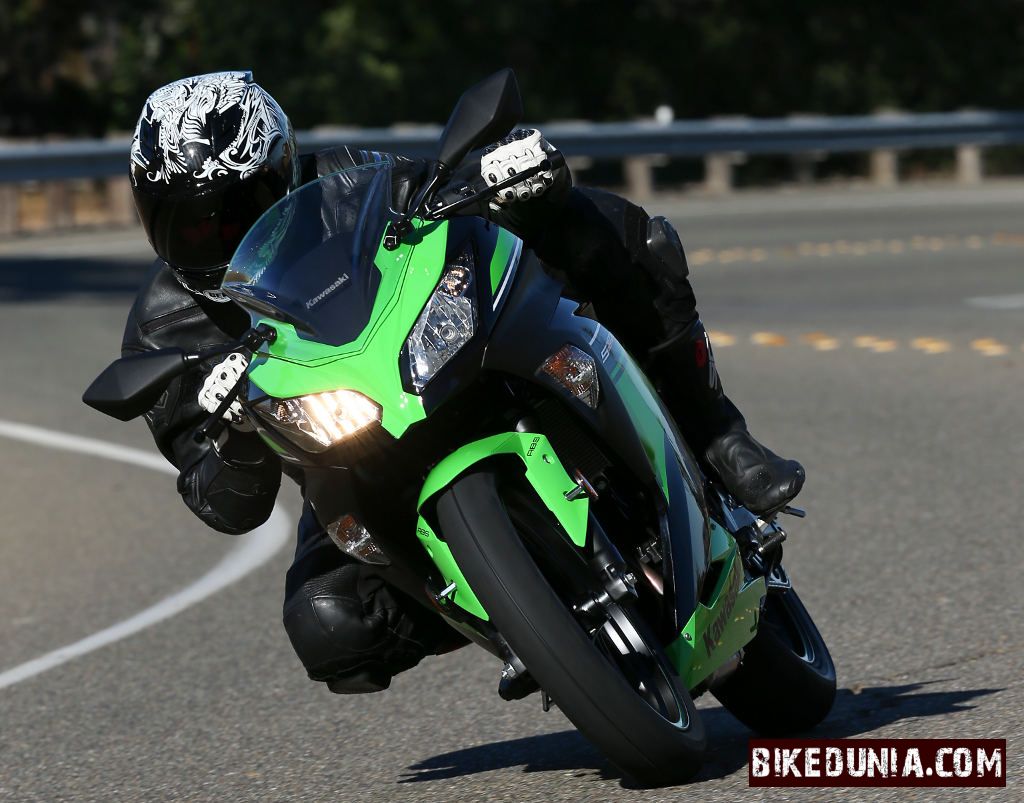 Veridict
Don't bother the price tag. Because it's Ninja, the world class machine which is on road with the least drawbacks. And Kawasaki has its reasons for this price tag. The machine is much upgraded and up to the standard of the next generation motorcycles. Need not to worry about its mileage. It gives 28.9 km per litre under standard conditions. So, if you're looking for a 250+ cc engined bike, this is the best choice for you.