The home of hand built British motorcycle manufacturer, Hesketh Motorcycles, has revealed its first new model in 21st century, the Hesketh 24. It is also the first model under the new ownership of Paul Sleeman, who acquired the firm back in 2010.
The Hesketh 24 is an inspiration from James Hunt's F1 Grand Prix winning car, '24'. The name itself has been taken cued from the Formula One racing machine. It's also a tribute to both driver and the vehicle that took to clinch a famous victory in 1975.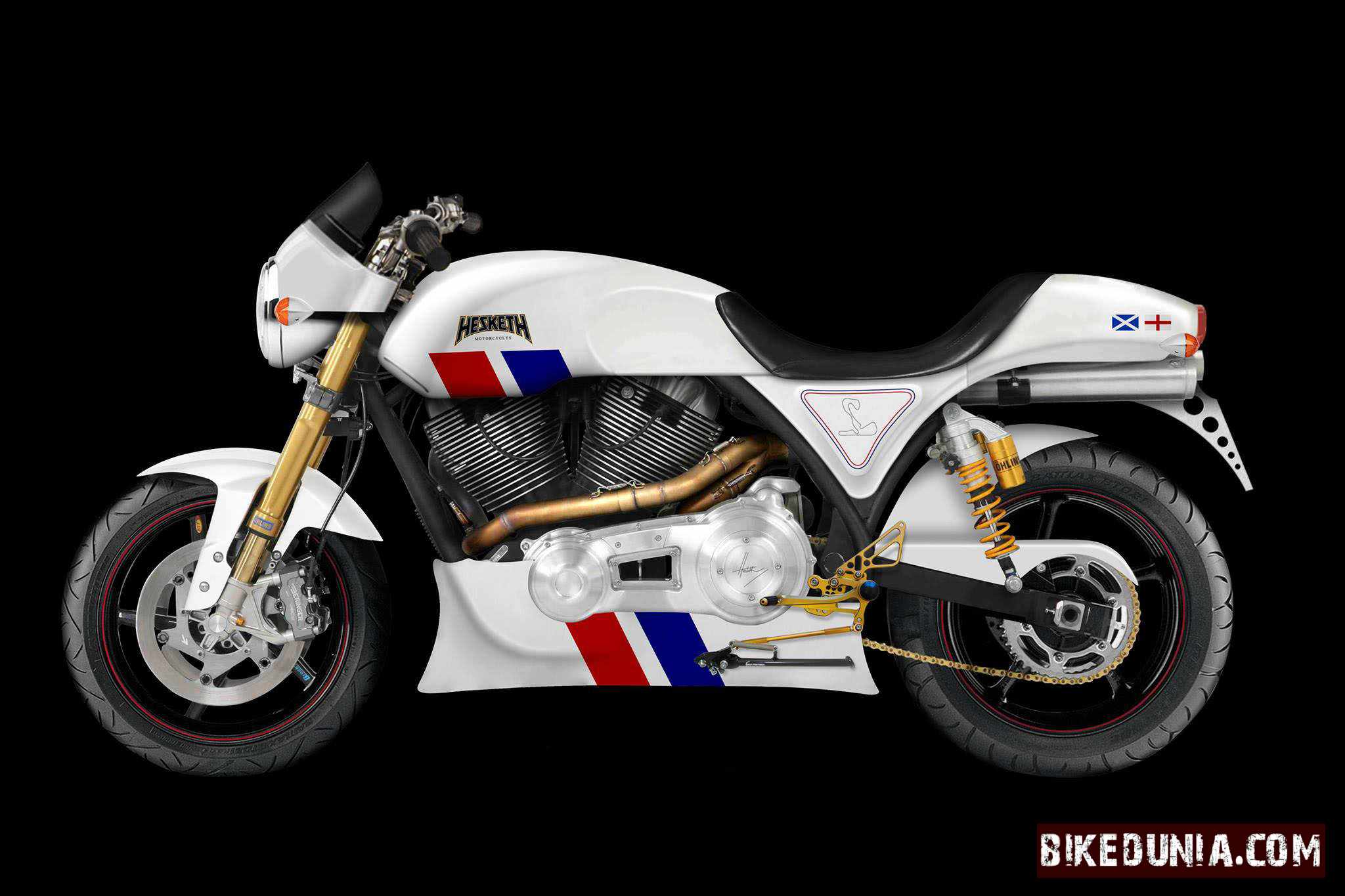 The bike is powered by a massive 1950 cc, 56 degree V-twin engine, which is capable to deliver a peak power of 120 bhp. Additionally, the motorcycle features Ohlins suspension (track and road), Beringer brakes, and Brock's performance BST carbon fibre wheels.
As the name indicates there will be only such 24 units made.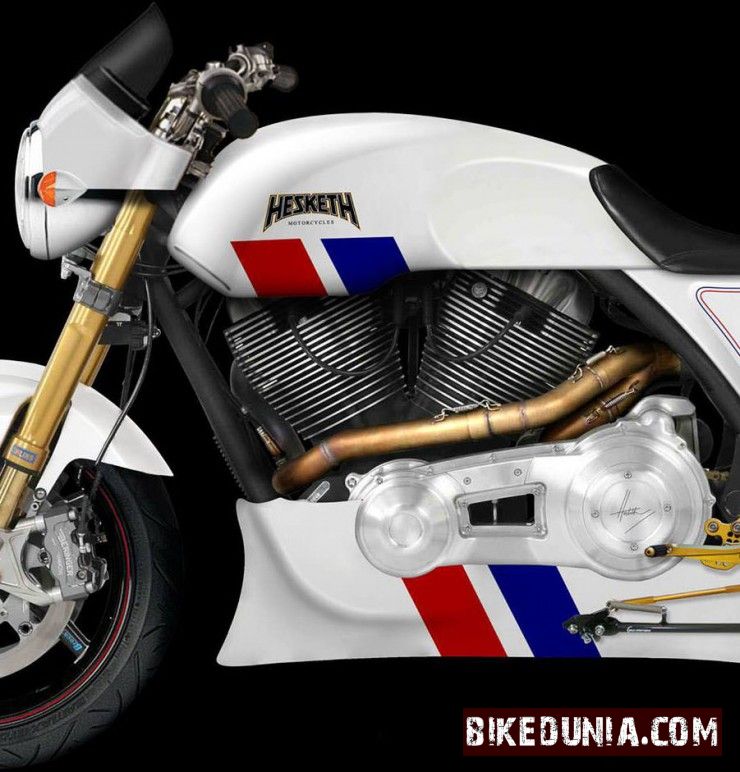 "The design of the bike itself is centred around the big V-twin muscle at the heart of the bike, with overhead air intakes inside the tank above and a 22.7 litre fuel cell mounted below the engine. To stay true to some original Hesketh features the front light offers a modern half cowel and the top tank follows the distinctive Hesketh shape.
The Hesketh 24 is a nod to the F1 success of James Hunt and the Hesketh Racing team and we tried to incorporate this is in subtle touches, such as the small Scottish and English flags on the tail as seen on the original F1 24 car and the outline of the Zandvoort circuit that offered Hunt the famous 1975 victory.
The limited edition Hesketh 24, of which only 24 will be made, is available from February and we will go on to develop and release a 2 seat version of this model shortly after," said Mr. Sleeman.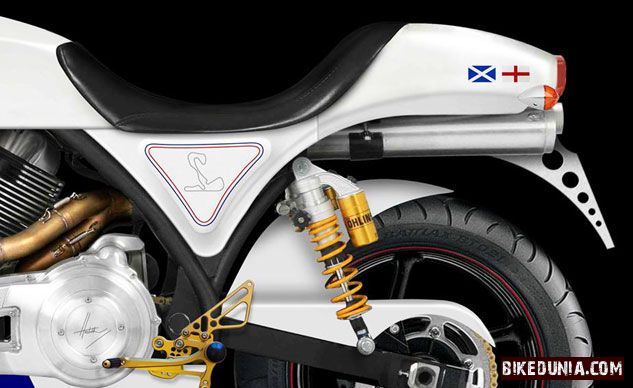 The bike will be in outlets since February, 2014. Unfortunately, the price of the Hesketh 24 is uncertain as of now.