Oh! This is mammoth. One of its kind. You can't beat it in many aspects. This is absolutely monster in terms of size, power, comfort and expensiveness. Now you can stare at it for a long time. Nothing to wonder for that the
Rocket III Roadster
has everything loaded with to have a long stare at it. All glory goes to the English premium motorcycle maker, Triumph, who has carved out such a goliath on road. Now let's have a detailed look at the motorcycle.
Looks
You just can't write off it. The Rocket III Roadster looks absolutely monstrous and stunning. The double rounded headlamps, exhaust in each side that come from a triple-tubular structured pipe, long-wide handle bar, cruiser type seating, chrome finished rear view mirrors, 5 spoke cast aluminum alloy wheels at each side, and the blacked wind-shield mounted above the headlights are ambitious artistic works done by Triumph designers. There is a typical chrome finished logo type symbol that looks like a circle cut by a cross just beneath the headlamps. And the turn indicators, and small tail lamp add more traditional touch to the bike.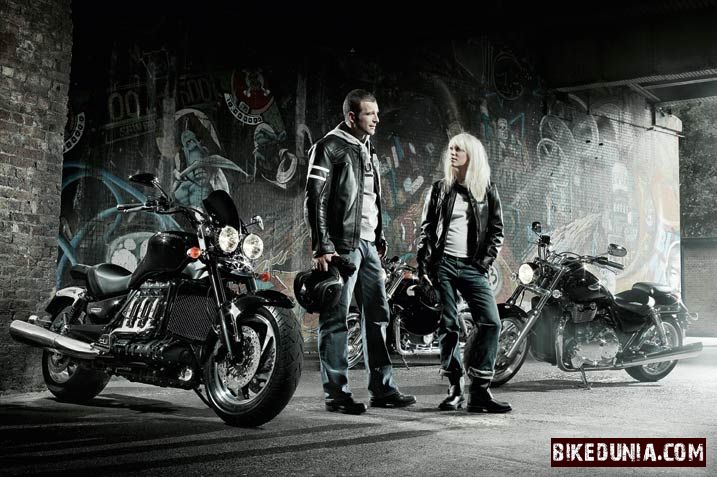 Engine and Performance
Of course, the Rocket III Roadster is the bike with the world's largest engine in a motorcycle. It has a massive 2294cc, Liquid-cooled, DOHC, in-line 3-cylinder engine, which is capable to deliver a peak power of 148 PS @ 5750 rpm and a peak torque of 221 Nm @ 2750 rpm. It's coupled with a 5- speed constant mesh. The power is absolutely mind-blowing. You can't complaint anything for its performance. The power and the torque get generated by the machine thrill anyone who rides it. However, things are well controlled here. Though it's a monstrous machine, the weighing dynamics are well built to keep up the stability of the motorcycle in turns and high speeds. The top speed of the bike is 219 kmph.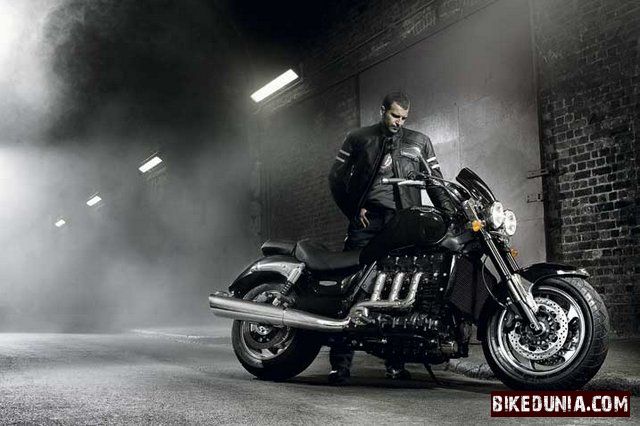 Ergonomics and Riding Comfort
The bike looks and weighs enormously massive. But, you need not to worry at all. The more the machine gets bigger, the more the comfort is offered. So the more you ride, the more is the pleasure you get. The seating position reminds you a cruiser. Hey guys, this is the best cruising piece from Triumph. Do you think that this is the best cruiser in the world? If you think so, I can't argue for that. Because, I do believe that the Rocket III Roadster is one of the best cruisers born till date.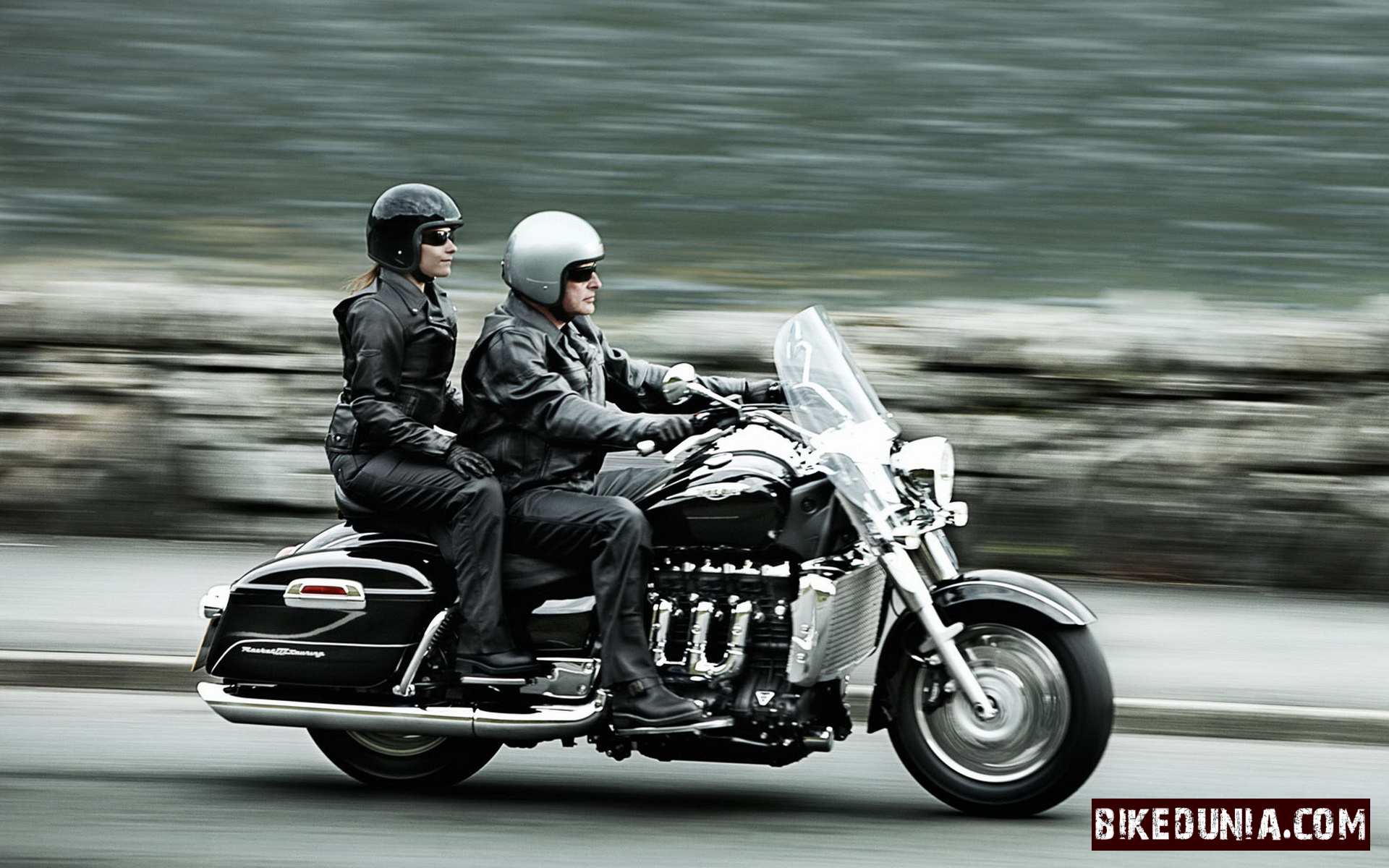 Verdict
Those who don't know what is Triumph and its heritage may think that Harley Davidson motorcycles are the best cruiser manufacturers in the world. But those guys should know that they are wrong. Because, there is a brand namely Triumph and it's from England. It offers the same comfort and style of any builder. Sometimes, they offer even more. There is tradition as well. You need not to worry about its reputation. The Rocket III Roadster has the biggest engine in the world. That's more that enough to take this mammoth home.