Japanese motorcycle manufacturer, Yamaha is world famous for its superbikes that always take the lead at the MotoGP tracks.Well, Yamaha has a subsidiary brand, Star Motorcycles that produces cruiser motorcycles. The cruiser range of motorcycles are intended to provide maximum luxury while moving on a two-wheeled machine. It is respectfully made to rival Harley Davidson machines and unfortunately for sale only in the United States.
The Bolt and the Bolt R-Spec are the latest machines to get rolled out from the garage of Start Motorcycles. And here we have got to get introduced is none other than the 2014 Bolt. Why should Yamaha tag it as the 2014 model machine? Why not the 2013? Because the company wants to know the motorcycle world that the 2014 Bolt is wedded of next generation features not the present generation features. The Bolt is a typical cruiser which is crafted in minimalist styling, but up to the latest generation machines styling. It is betterly said as a Bobber style bi-wheeler. The wholly-painted black theme is really a great uniqueness from other bi-wheelers in this class. So the Bolt is not just like its rivals, because it has got its own speciality all over it. Yamaha is known for its reliable motorcycles. No wonder, the reliability has passed to Star Motorcycles as well and so does the Bolt too.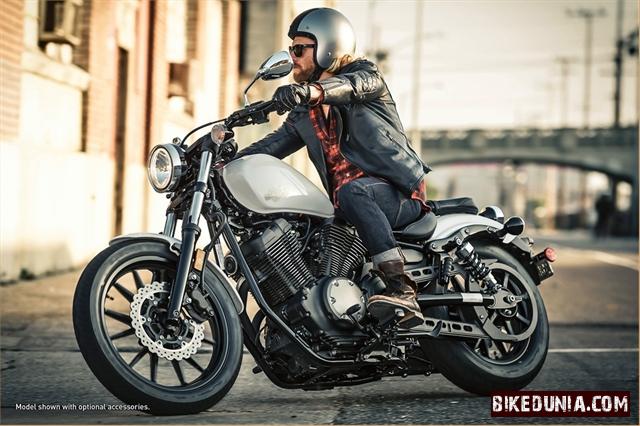 To rule the mid-sized cruiser segment Star has equipped a well refined 942cc, air cooled 4-stroke, V-Twin, SOHC, 4-valve engine. The engine fires out respectable power and torque which is needed for a cruiser. Need not to get panicked, you don't need to drive the machine, the machine will take you where you wanna move to. Having a belt final drive its engine is coupled with a 5-speed multiplate wet clutch gear transmission.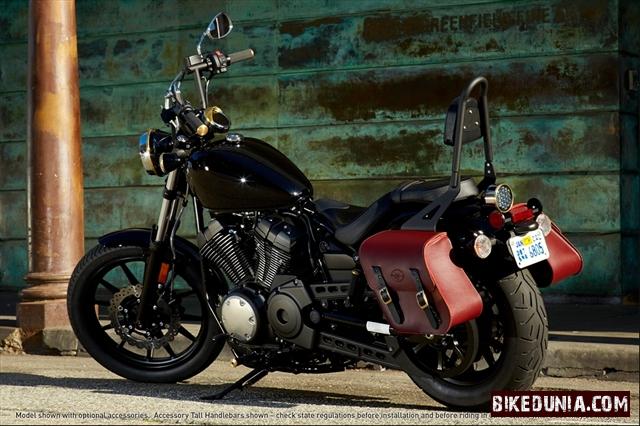 A cruiser machine can never adjust anything related to its comfort since comfy is the key factor that brings a customer to choose a cruiser than other machines. It has mated with a Telescopic fork front suspension at front and Dual shocks at rear do great business to feel pleasurable journey to both the rider and the pillion. It has got Wave-type disc brakes at both ends. This will remove tension for a rider for accessing braking while at high speeds. The Bolt weighs 245 kg and has a fuel tank capacity of 12.1 liters.