Let's leave motorcycling for once and talk about the beauty of a motorcycle. Two-wheeled machines are meant only for transportation. But, when a unique design is moulded out on a bike, that becomes a trend. If a motorcycle brand is manufacturing machines for long years, that becomes history. Sometimes motorcycles become tradition and part of life. Today motorcycling is meant more than just the word motorcycling. That means, bi-wheeled machines not only stands for trips. It is something more than that.
Italian super-duper two wheeler brand, Vyrus is one of those above mentioned motorcycle manufacturing companies. It is known for the design. No wonder, if you are seeing a Vyrus motorcycle for the first time, you may keep starring at least for few seconds. Because, you might haven't seen such a machine in the kingdom of motorcycle in your life yet. Hats off to the creative and much imaginative brains behind the design of the motorcycle.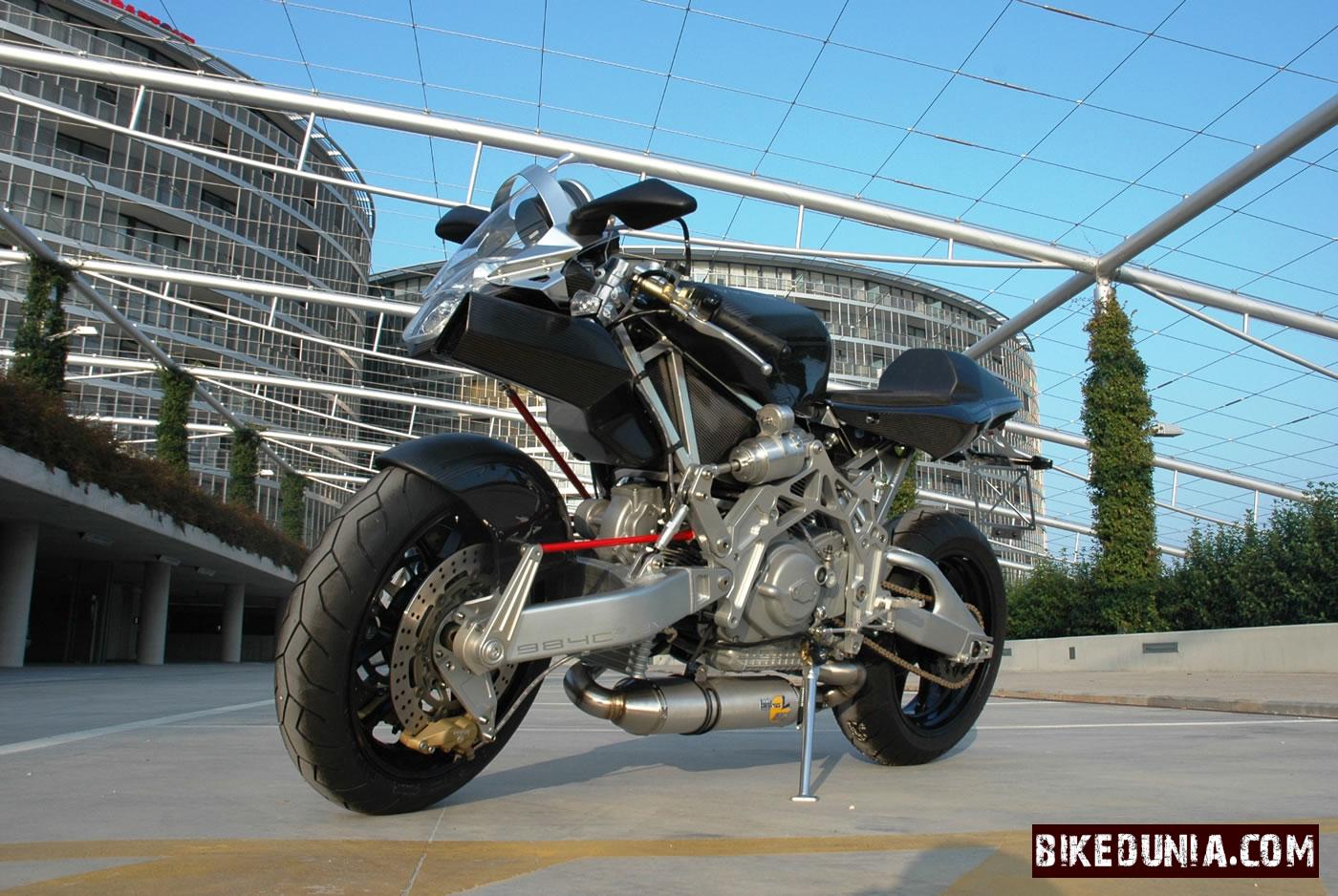 Moto-maniacs we present before you the Vyrus 984 C3 2V. A stranger might go confused to realize which is the front and the rear side of the motorcycle. Because, it is designed in such a way making everyone astonished. The front portion looks somewhat as the rear does. The only big difference is their lights. While the front portion has a stunning headlamp and a couple of rear view mirrors, the rear is wedded with a whooping exhaust.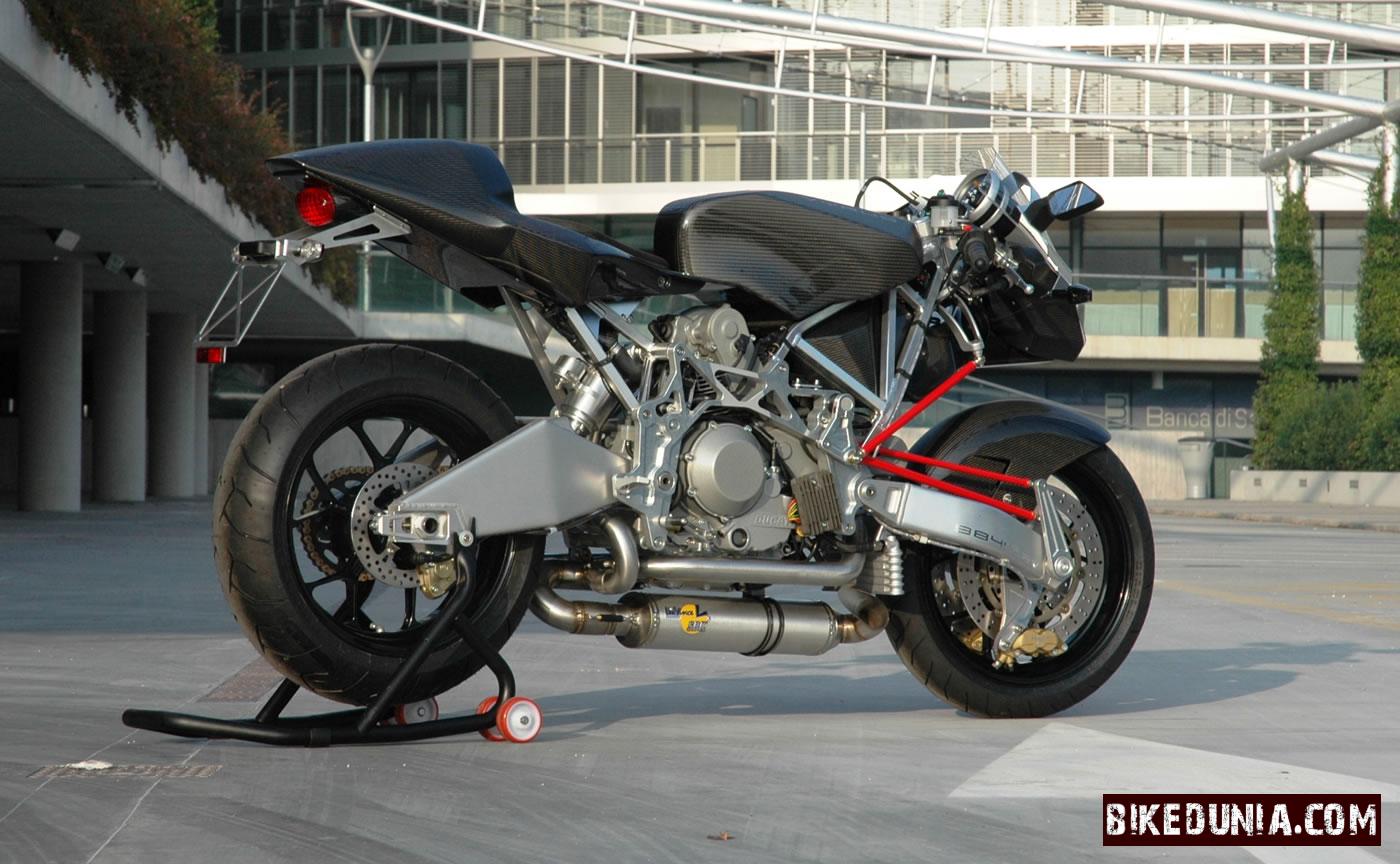 The 984 C3 2V comes with a 992cc, 4 stroke, air cooled, 2L shaped 90 degree engine. Its engine is mated with a 6-speed machine. This powerful machine takes us to a top speed of 232 kmph. Having Electronic EFI E1 fuel injection, the machine ensures better fuel efficiency as well.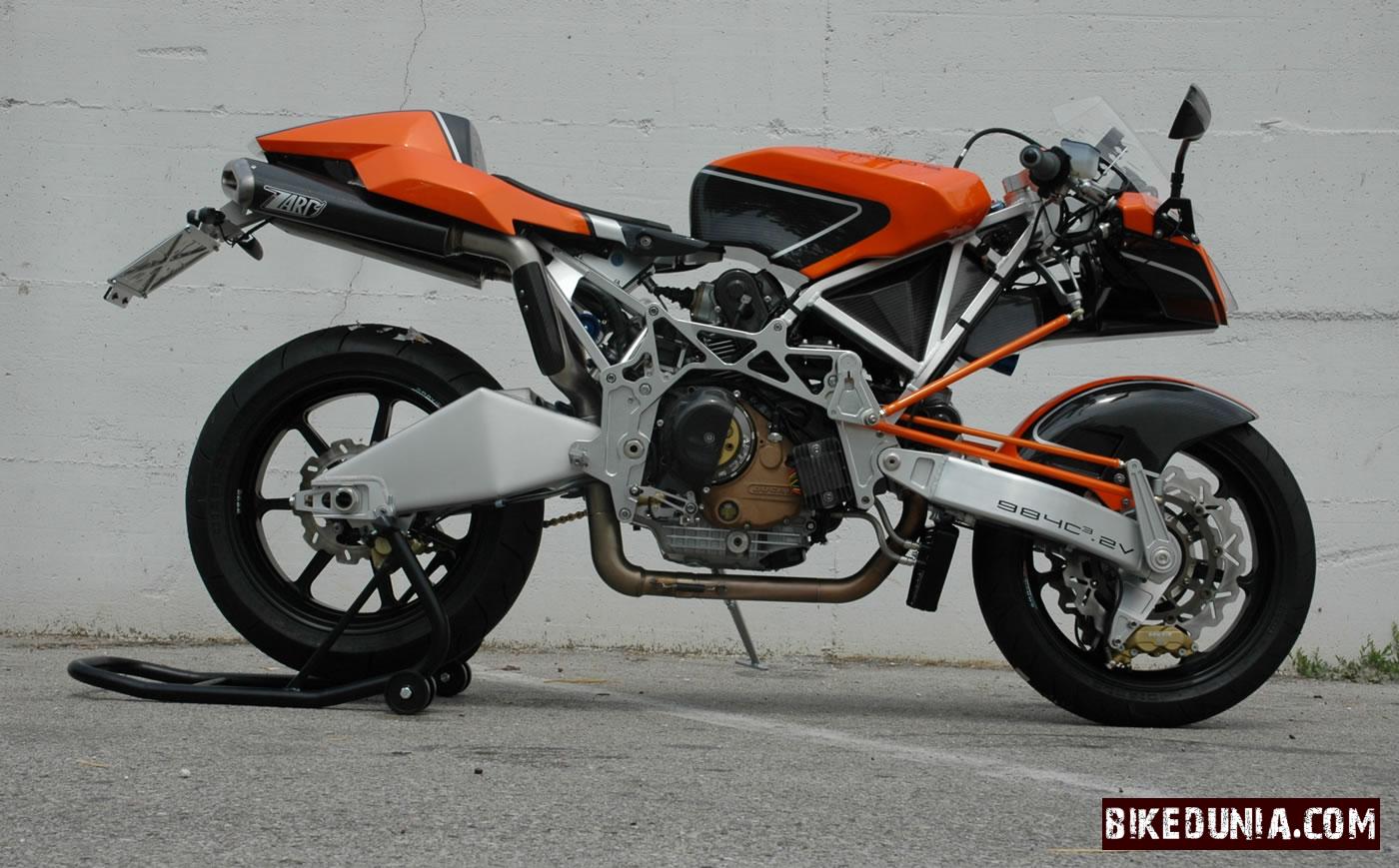 It offers better comforts as well. Turns or bumps, the rider is least bothered for it is equipped with a fully adjustable progressive link FG suspension at front and a fully adjustable direct system FG suspension at rear.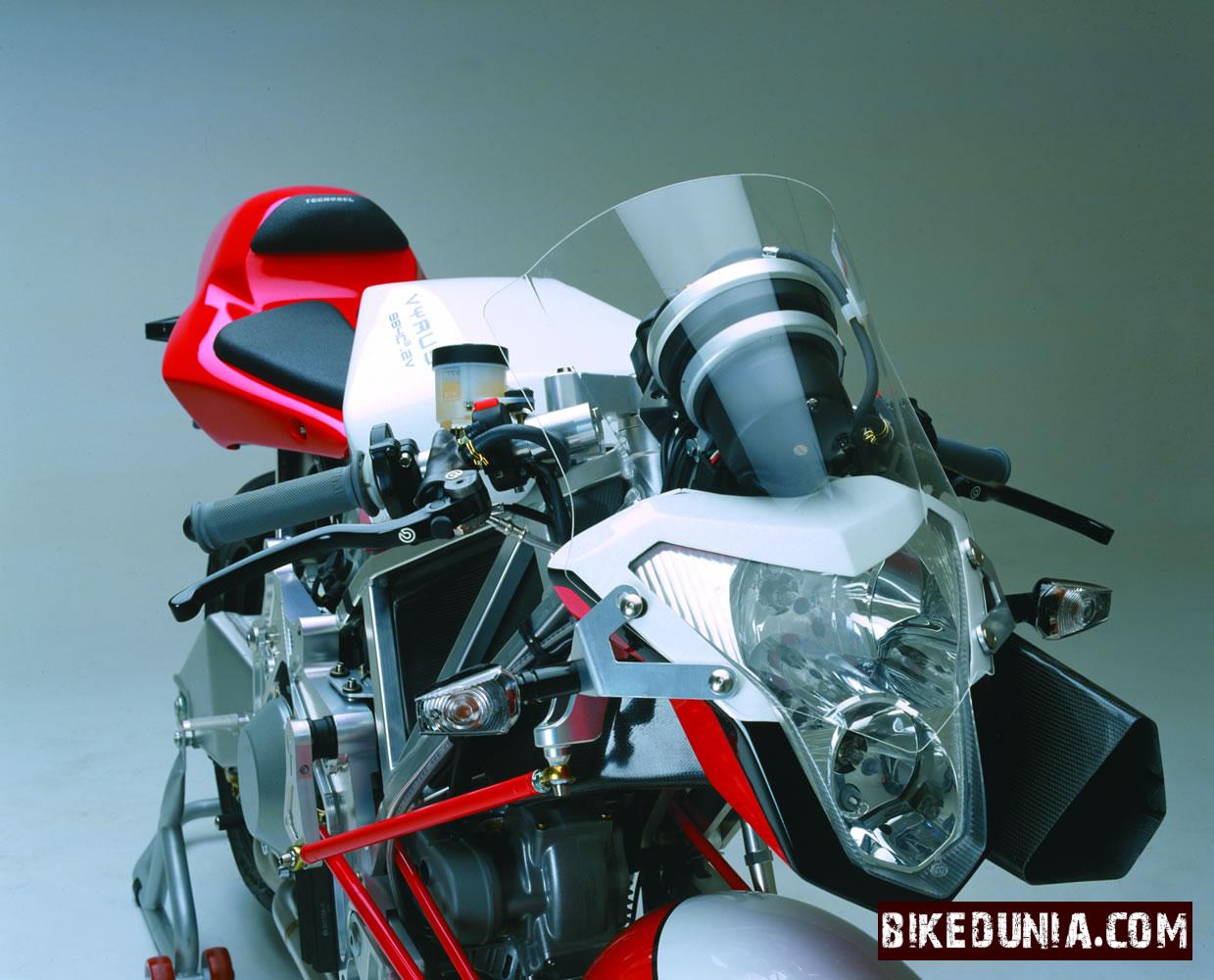 A superbike must have great manoeuvrability and stability even at high speeds. A steady and firm frame can only do good business there. Vyrus has welded a double omega design frame to solidify the machine's rigidity and reliability. The braking of the machine is absolutely fabulous. It has got 320mm twin floating front discs and a 210 mm single disc brake at rear. The bike weighs only 150 kg, which is absolutely unbelievable. Usually only commuter machines weigh this much. This makes the Vyrus 984 handy for everyone who passions superbike riding. It has a respectable 16 liter fuel tank as well.