Mahindra Racing spotted a much relieving start in the opening Moto3 World Championship race as its new riders Miguel Oliveira and Efrén Vázquez marked seventh and tenth positions respectively at Losail circuit in Qatar. It was indeed the very first race in which the all new Mahindra MGP30 participated with new riders and newly developed engine. Well, it is really something for pride for the entire racing team as they got into the top ten spots.
The 18 year old racer, Miguel Oliveira from Portugal was in the top five positions at the initial stage. Losing his timing he was slipped to seventh place as finishing the race. He was only a tenth of a second behind the rider who finished at sixt spot.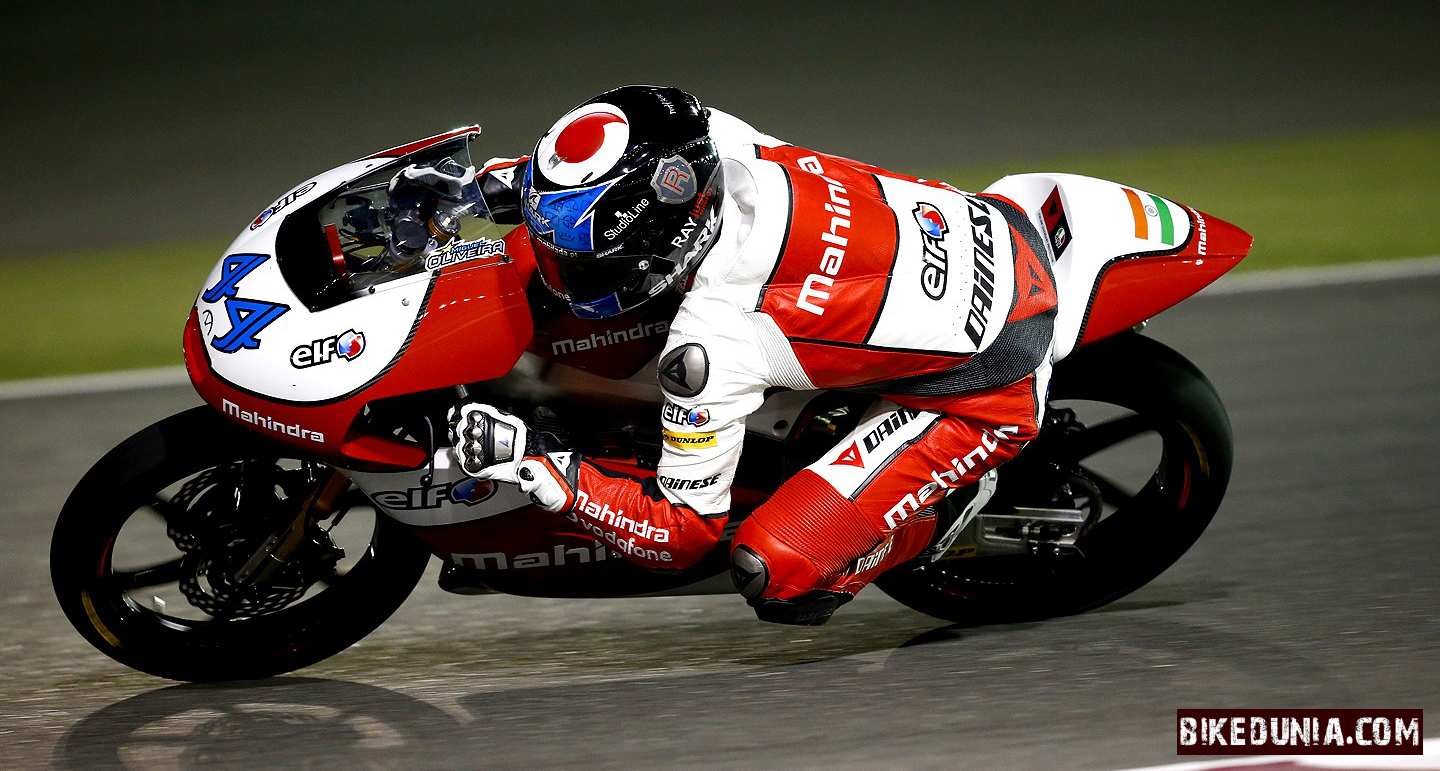 It is the third year that Mahindra Racing is in at the Grand Prix and second time at the Moto3 world. It was only four months back Mahindra recreated a new racing team with a Swiss company, Suter Racing. The team then developed an all new 250cc four-stroke racing engine in a tailor made chassis just two months ago. So finishing within top ten places with a 2-month aged engine brings in more hapinnes to the whole MGP30 team.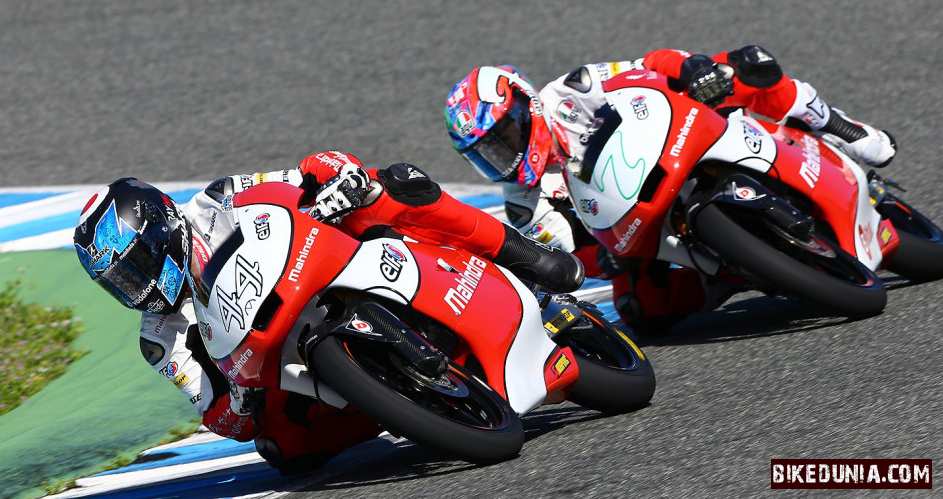 "It is a little bit frustrating when you feel you have the potential to fight for the top five, but in our first race we are very happy to be the first non-KTM bike. This is a big accomplishment for a bike that only came together hardly two months ago. I am really happy about the project and I am looking forward to the future races optimistic that we will be able to improve a lot," said Oliveira.
The result is a good surprise for me but I finish the race a little bit angry because I think my rhythm was good enough to battle with Miguel. I lost time in the early laps, starting on row three. But finally the team got two really great results in the first race and that is very important for everybody. The whole team is really happy and motivated. I think we can be fighting for some even better results in the next races," said Vázquez.
"A very encouraging start, considering that six months ago this bike was still on the drawing board. To see both riders in the top ten is really encouraging. It gives us a good platform to build on. We are so fresh and new into the project, and I am confident that we can really grow from here on," commented Mufaddal Choonia, CEO of Mahindra Racing