When tradition and cruising meets in a motorcycle, we need to call those stuffs more than bi-wheelers. As Harley Davidson, the American premium motorcycle manufacturer launches one more machine to their vast ramp of motorcycles, there is obviously something to cherish for HD lovers. Yup! Harley Davidson has launched the FXSB Breakout in the USA. However, Harley hasn't disclosed the official price of the machine.
"With Breakout we got down to motorcycle essentials, which mean emphasizing the powertrain and the wheels. The black and chrome engine visually pops out of the center the bike, and then to maximize the impact of the tires, the fenders are chopped. We wanted a lot of rubber showing to give the Breakout a tough, muscular look," said Harley-Davidson Styling Manager Kirk Rasmussen.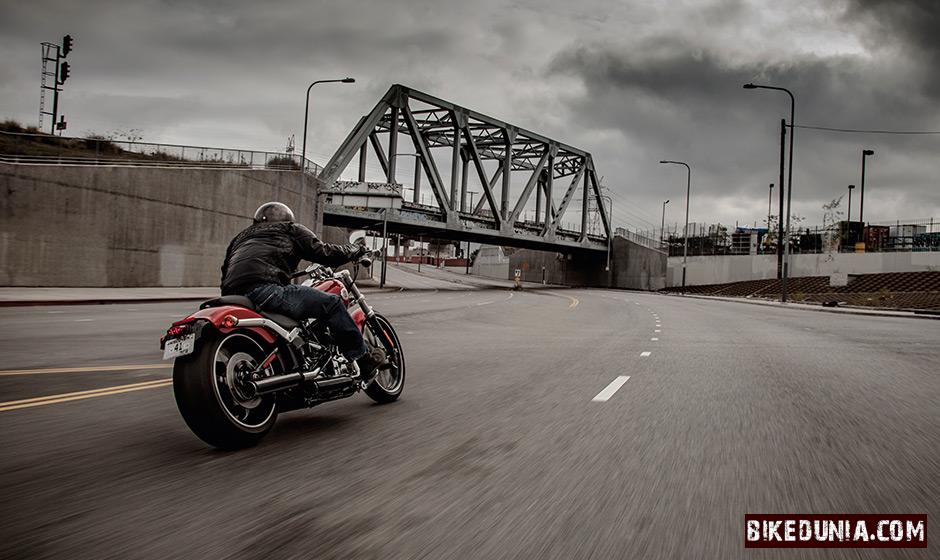 The FXSB Breakout comes with a 1584cc, Air-cooled, Twin Cam 96BTM Valves Pushrod-operated, overhead valves with hydraulic, self-adjusting lifters; two valves per cylinder engine. The bike produces stunning torque of 112 ft-lb @ 3500 rpm. Nevertheless, Harley didn't reveal the maximum power of the machine as usual. Its engine is coupled with a 6-speed gearbox.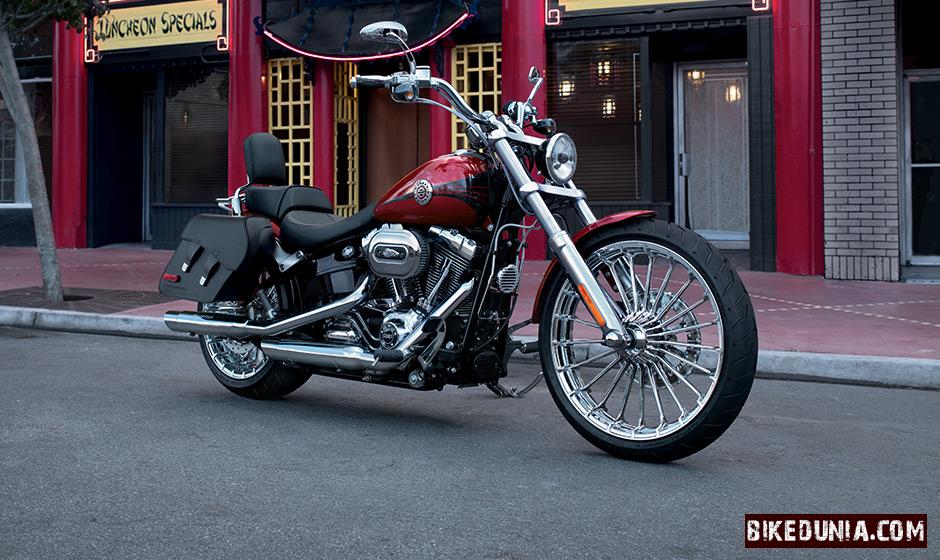 The design of the Breakout is what that differentiates the bi-wheeler from other Harley machines. It resembles everyone the gasser-style racing bikes those appeared in 1960s and 1970s. So as HD makes come back the old-style two-wheeler, what else we can call it other than a traditional motorcycle.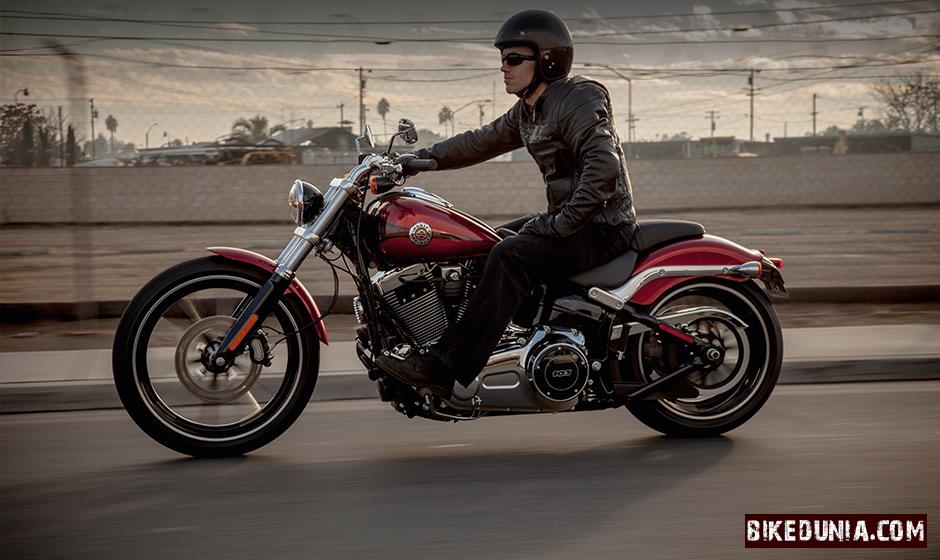 "We've always loved the gasser-style drag racing wheels from the 1960s and '70s. Our wheels are loosely inspired by those classics. Each wheel has 10 half-round spokes. The gloss-black powdercoat is machined away on alternating spokes and the rim edge to expose the aluminum under the paint. To lower Breakout's overall profile, we placed the speedometer on the handlebar riser and topped the fuel tank with a black leather strip that covers the seam, and a chrome-plated pod that's just high enough to conceal necessary wiring and vent lines. The handlebar is a new curved drag bend that which I think feels aggressive when you ride."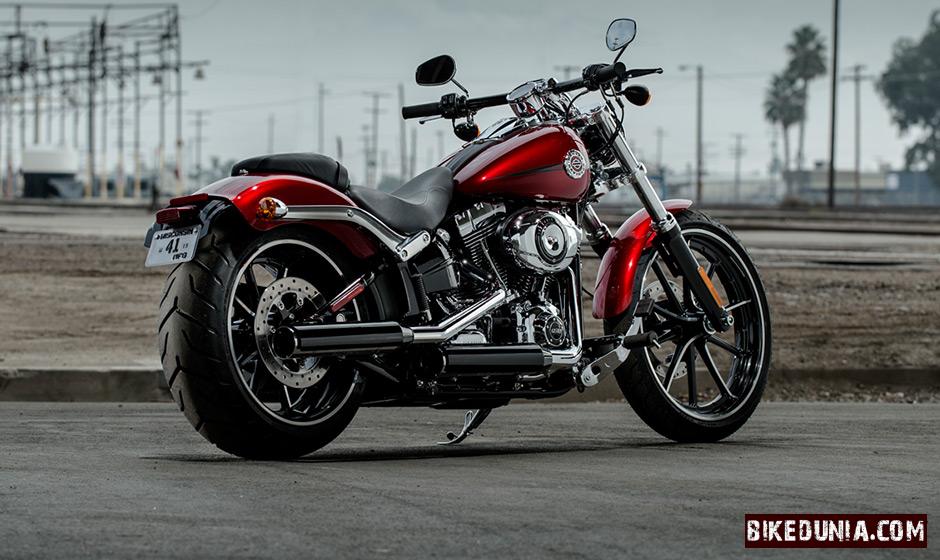 It is equipped with a mild steel tubular frame to ensure better rigidity. Moreover, a telescopic suspension at front which has chrome dust covers, and horizontal-mounted rear suspension provide comfortable journey to the rider. To cut down acceleration even at high speed, disc brakes at both ends have been enabled. The bike weighs a massive 330 kg and has a fuel tank capacity of 18.9 liters.