INABIKE 2013, which is the 3rd Indonesia International Bike, Parts & Accessories Exhibition, is scheduled to be held from 26 – 29 March, 2013, at Jakarta International Expo (JIExpo) Kemayoran, Jakarta, Indonesia. It is one of the largest motorcycle events in Indonesia, in which motorcycles, bikes, scooters, bicycles and all kind of bi-wheelers' brand will have some space to showcase their new machines and technologies. It is also an international trade exhibition for sourcing bike parts and accessories solution.
The admission to this event is applicable only for trade and professionals. Unfortunately, visitors under 18 will not be admitted. The expo is proposed to have 300 exhibiting companies, 25000 trade and professional visitors in 13,000 sqm area.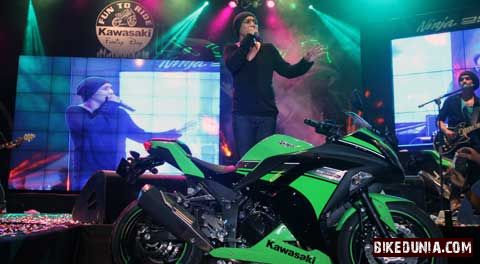 With an overall population of more than 240 million, Indonesia is the largest country in Southeast Asia and the largest island country in the world. So there is nothing to wonder as Indonesia takes a position behind the Global automobile leading markets, China and India, to be come the 3rd largest two-wheeler industry in the world.
At the third Indonesia International Bike, Parts & Accessories Exhibition 2013, which is to be commenced on 23rd March 2013, it is expected that the officials of INABIKE would be giving priority to the hybrid machines those are friendly to the environment. The organizers also ensure the opportunity to expand the exhibitors' trade by this show. It is also a great chance to meet the latest machines which are just unveiled at the event.

"Global warming issue make people care more on quality of their life and their understanding has evolved accordingly. The vehicle manufacturers are now competing to create green bike due to the issue of global warming and fuel scarcity. Therefore, INABIKE 2013 presents : the prestigious event for bicycle, motorcycle, scooter, parts and accessories, with "GREEN BIKE POWERING TO BETTER LIFE", INABIKE 2013 is the best place to discover the newest trends in cycling from the top manufacturers and distributors. INABIKE 2013 also provides a rare chance to network with colleagues from the bike and bicycle trade. With dozens of stands from all the major bike and bicycle companies and featured brands, INABIKE 2013 is a highly effective way to see all the new products and technology ranges for the year ahead all under one roof," quotes the official website of INABIKE.
The INABIKE 2012 was a great success. Programmed in association with INAPA 2012 and Tyre Rubber Indonesia 2012, the show attracted 821 companies including 9 international groups (Malaysia, Taiwan, Belarus, China, Korea, India, Thailand, Indonesia and Singapore), from 21 countries, The event also accommodated 22,800 trade attendees from over 41 countries in the 33,000 sqm exhibition area.