Heading over to Bologna, Italy, home to the one of the world's most iconic motorcycle manufacturers, Ducati, celebrated one year of the Ducati Scrambler.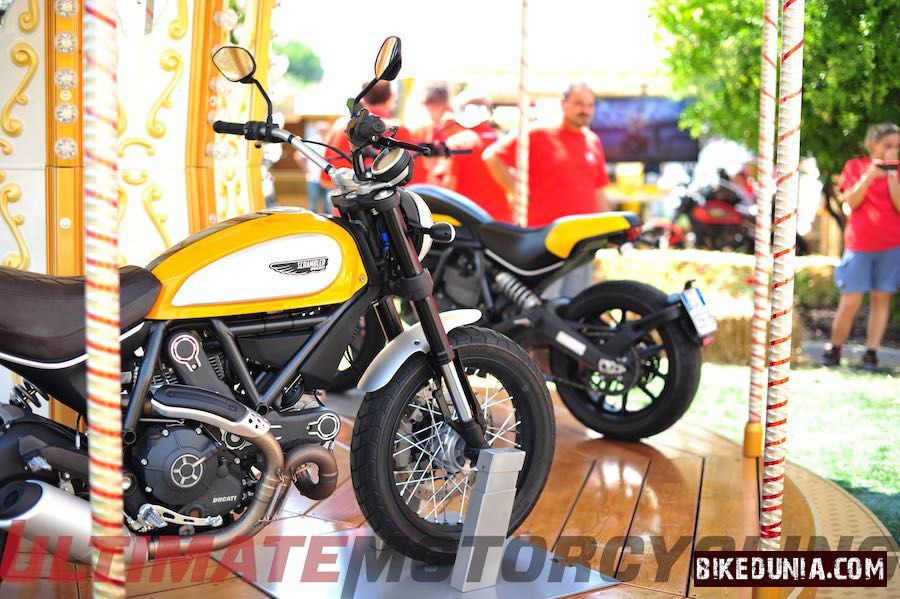 The employees were in for a surprise on the 24th of July, the entire Bologna plant was transformed into almost a fair in town. A circus, merry-go-rounds, games, music and much more. It was a proper set up for the young Scrambler's birthday. The Scrambler was designed by many leading designers who wanted a bike that had all the retro spirit coupled with the most modern technology in terms of power and dynamics.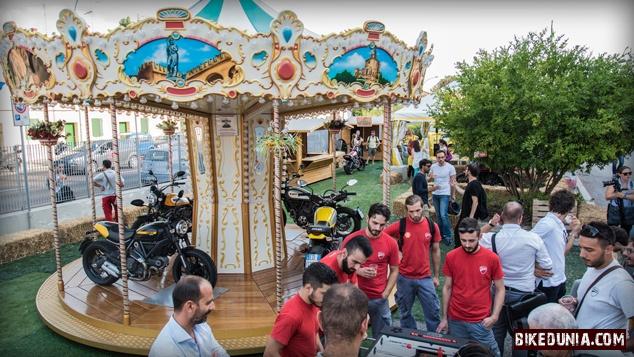 Obviously, Ducati never fails when they create a product that turns out to be a masterpiece. It has an 800cc engine, producing 75 hp. It's a bike that's meant for everyone and the simplicity of the design led to the massive liking for this bike from all over the world. As proof to this fact, over 9000 Scrambler's were sold within the first six months of its launch, making it one of the best selling Ducati's there is, and there ever will be. The Scrambler comes in four variants: Icon, Urban Enduro, Full Throttle and Classic.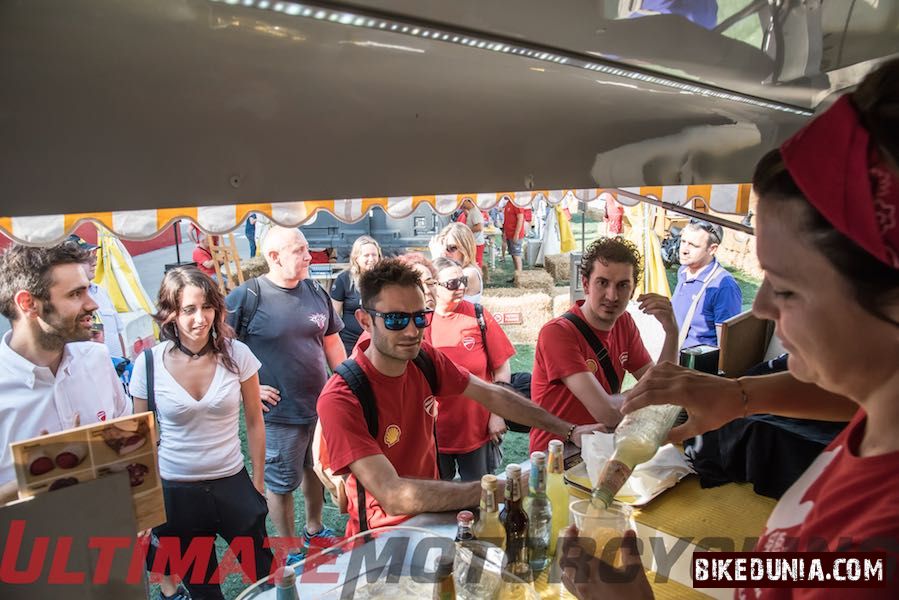 The Ducati plant in Bologna took the entire Friday as a party day for all the employees who worked behind the development and production of the Scrambler. Adding to the festive atmosphere, the designers themselves were up for some fun as they took part in games that challenged their colleagues and members from other departments. The members also got to try different foods, making the first birthday, one for the history books.
Image Courtesy - Ultimate Motorcycling