While Kenan Sofuoglu, the defending World Supersport Champion won his 32nd race of his career, Mahi Racing Team India bagged their debut victory in the World Supersport Championship. Mahi Racing is the first and only racing team to win and to participate in the World Supersport Championship. Pulling down Sam Lowes of Yaknich Motorsport Yamaha, who had Yamaha YZF R6 on hand, in a thrilling battle by 1.899 seconds, Sofuoglu secured Mahi Racing's first victory ever. Displaying a pure race and breaking the lap record, he set a new timing of 1'33.283 on the very last lap. The race was held at Philip Island, Australia, on February 24, 2013.
Meanwhile, M. VD Mark of Pata Honda World Supersport who rode the Honda CBR600RR clinched the third sport with a lag of 6.771 seconds from the winner. Earlier the race was reduced to a 15-lap race spotting the British rider, Lowes at the pole position. However, the second rider of the Mahi Racing Team, Fabien Foret could finish it only at the 4th place. Riding the same Kawasaki ZX-6R, he was 11.095 seconds behind his teammate.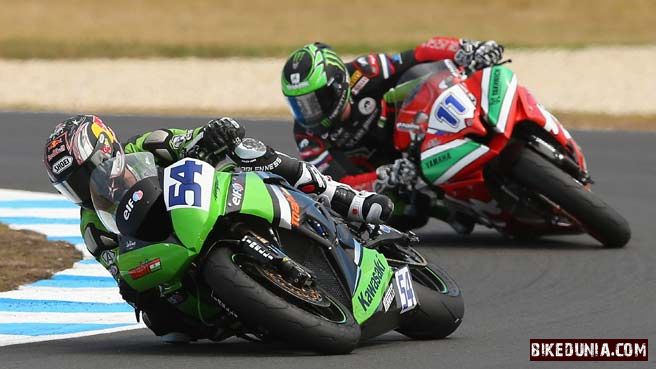 "It all worked out very well in the end. Sam Lowes did a good job all weekend and it was not easy to catch him, but we kept working to find the way to save the tyre for 15 laps and in the morning warm-up I did not give up. This morning I told mechanics we should do it in the warm-up and show everyone we could do it in the race. Warm-up was good and also the race - the last three or four laps especially. The plan was to give it everything and the lap times was almost at qualification pace for those last three laps. I was happy because the team were working very well and the bike also. The Kawasaki Ninja ZX-6R is still the best bike in Supersport. Everybody thought after the qualifying that another bike would come and beat everyone else but Kawasaki power is still there and it is a great package for the full race," responded Kenan Sofuoglu, the three-time World Supersport Champion to media.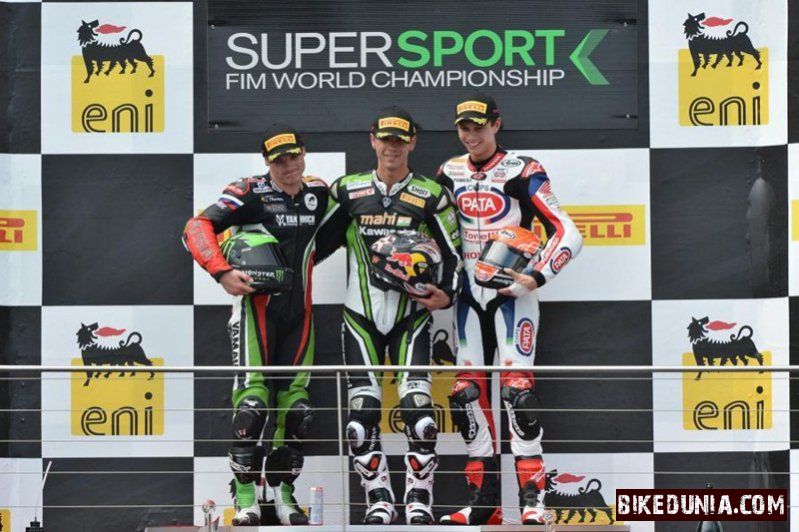 "At the beginning I got left on the line because I did not put it in first gear, not properly anyway. I came back well and I just rode as hard as I could and tried to enjoy it. I am hurting a lot but on the bike it is not too bad. I had a big crash in practice and I am just stiff and sore but that is not the big issue when on the bike," said Fabien Foret after the race.