India's only premium motorcycle manufacturer, Royal Enfield again confirmed that the company would increase their production capacity to 1.5 lakh by 2014. The new plant will be spread over a 50 acre land at the SIPCOT Industrial Park, at Oragadam, in Chennai, in Tamil Nadu, India. Well, the company has already started the construction of the plant and the company hopes to start functioning by 2014. Earlier the consortium responded to media that RE would be launching its new plant in 2013. Because, now things look to be very hard to start operation of its second plant in this year itself.
"Royal Enfield's new plant coming up in Oragadam near Chennai next year will once and forever change the company. We are taking this new plant as an opportunity to upgrade ourselves to absolute global standards in terms of manufacturing excellence," said Siddhartha Lal, the Managing Director & CEO of Eicher Motors. Royal Enfield is whole subsidiary group of Eicher Motors.
The new Oradgadam plant will be operating in association with the existing plant at Tiruvottiyur, in Chennai. However, the engine manufacturing will be done only at the old plant. The upcoming plant will take only the after procedures of engine crafting.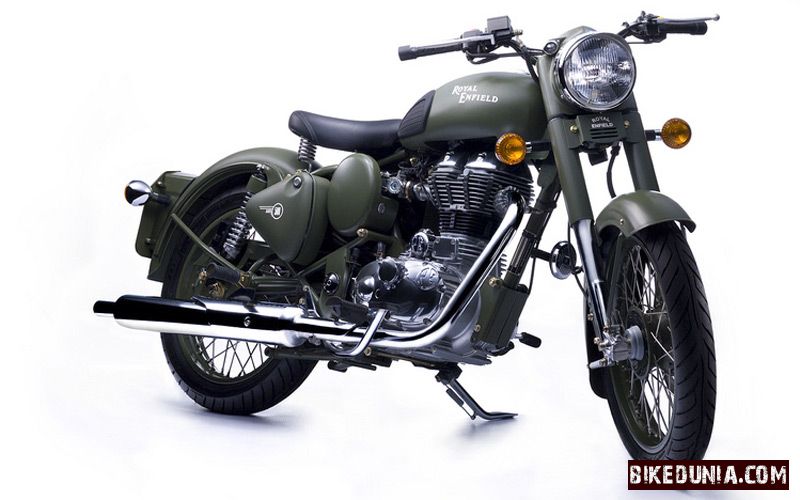 "Initially in 2013, we will do a combined 150,000 units, while Oragadam can do twice as much on its own subsequently. We are taking this transition very seriously. Royal Enfield has to change when it gets to the new plant. This facility is just not for capacity. The perception of the brand in the market has changed dramatically where passionate riders are now keen to work for us," Lal says.
The strategy on the Royal Enfield brand has been changed very increasingly. Now many riders are getting in o RE showrooms to own an RE product. It is supposed to be the introduction of the new UCE engine that gives out more mileage that helped RE to get famed in the Indian roads. So with the introduction of the new plant, we can hope a reduction in the delay of bike deliveries and can see many Royal two wheelers rolling on road.
"The combined capacity with the Chennai new plant will be 1.5 lakh units and it might get exhausted in 2013 if our current growth rate continues. The new plant is on 50 acres and so we can add capacity at ease with a new line beyond 1.5 lakh units as and when needed," Venki Padmanabhan, CEO of Royal Enfield.