After the retirement of Mr. Claude Danis, the Fédération Internationale de Motocyclisme (FIM) appointed Mr. Franco Uncini as the FIM Grand Prix Safety Officer and as the circuit inspector. FIM thanked Mr. Danis for his valuable leadership which pioneered motorcycle racing world to the next level of entertainment. Under the leadership of Mr. Danis, the entire FIM world had witnessed several huge changes in this sector of safety, which is a paramount aspect of our sport.
Mr. Claude Danis was a member of the FIM Road Racing Commission (CCR) from 1991. Later, he was appointed as the Chairman of the CCR from 1993 to 2010. Soon he got promotion to be a FIM Representative in the Grand Prix Race Direction from 1999 onwards.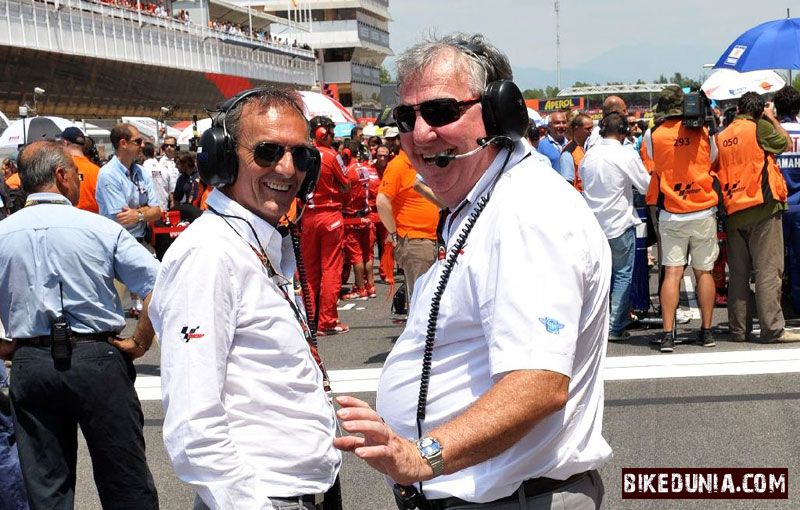 Meanwhile. Mr. Uncini thanked everyone for electing him to be the safety officer and the circuit officer of the veture. He is an Italian, who is born on March 9, 1955. Peeping to his career, Mr. Uncini started his career as a professional motorcycle road racer in the 750cc class. He has bagged several championships in his name. He began his Grand Prix tripping in 1976 with Yamaha and got placed 21st. Riding a Suzuki machine, he won the 500 cc, World Championship in 1982. He scored five victories comprised of Austria, Netherlands, Yugoslavia, Great Britain and GP of Nations. He was the last Italian rider to win the 500cc crown until Valentino Rossi won in 2001.
I'm very honoured and humbled to be a part of FIM. Much more than that I'm very grateful to the guys who elected me to be the safety officer and the circuit inspector of the FIM. We all know the incredible credits done by Mr. Claude Danis. At this very moment I would like to thank him for spending his valuable time with FIM family and making us to a world class venture," said Mr. Franco Uncini.
The meeting held on 20 February 2013 by the Permanent Bureau of the FIM Road Racing World Championship Grand Prix, included of Messrs Vito Ippolito, FIM President, and Carmelo Ezpeleta, Chief Executive Officer of Dorna Sports, announced the other designations along with this.
The announcement proclaims Mr. Michael Webb as the new IRTA representative and Race Director, Mr. Javier Alonso as the Dorna Representative, and Mr. Loris Capirossi as the Riders' Representative.