2015 had been a year of success for the Suzuki motorsports two wheeler manufacturers so far. The company had launched few of its latest flagships to the International two wheeler automobile segment. Almost all of which earned the company a great success scale. The all new GSX-R1000 from the company, which had been one of the most popular sport motorcycle in the two wheeler vehicle industry, is now refreshed and re launched with an all new standard ABS system. It is not just the braking system of the motorcycle which has been upgraded by the company.
The motorcycle as such has undergone a major face lift. The side panels and the fairings of the vehicle has been upgraded to a newer look. All new Suzuki 1000cc motorcycle now comes with a totally new appearance. With a dynamic and stunning sports graphics on the side fairings, front cowls and the rear section of the motorcycle, it now looks similar to a Moto GP Racing Motorbike. Design and styling of the motorcycle is a pure inspiration from the Motorcycle Race. The new appearance and look of the motorcycle makes it one of the most appealing motorcycle from among its competitors in the same segment. Suzuki has also managed to reduce the overall weight of the motorcycle by deducting some of the weighted elements from that of the old version. Commemorating the marque's 2015 return to Moto GP racing.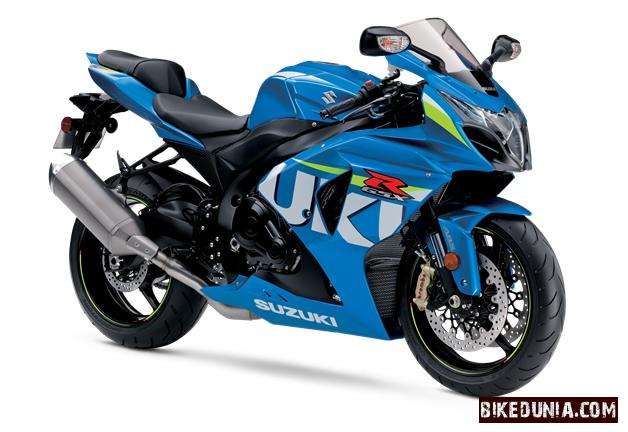 The new GSX-R1000 ABS is dressed in Suzuki Racing Blue to express Suzuki's spirit and passion for racing. The machine is ready to prove itself to be a legendary motorcycle with amazing throttle response, power, and acceleration at mid-range engine speeds–all with great fuel economy. With all the light weight components installed within the motorcycle, now the overall rave rate of the vehicle has been enhanced. The all new Suzuki GSX-R1000 ABS is equipped with a 999cc, 4-Stroke, 4-Cylinder, Liquid Cooled, DOHC engine. An overall capacity of the engine delivers a massive volume of power and torque ratios. Transmission system of the motorcycle is incorporated with a six-speed, constant mesh system which allows the rider to experience a dynamic ride with its easy shift design.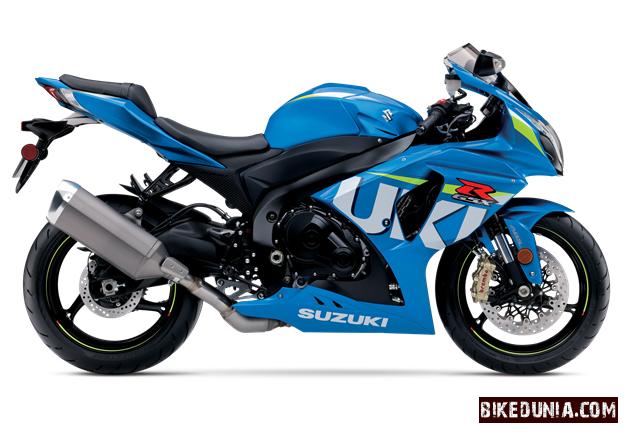 Balance and rigidity of the motorcycle while at high performance and power ratios are maintained with an all new front inverted telescopic, coil spring, oil damped and a rear Link type, coil spring, oil damped suspension system. Reduced damping of air is also managed by the suspension system of the motorcycle. Braking system of the motorcycle now comes with a standard Anti-lock Braking System (ABS) with integrated brake assist and twin Brembo Disc callipers installed in the front wheel and a rear Disc brake calliper to ensure rigidity and safety while applying brakes in a sudden cause of action. The price of the all new Suzuki GSX-R1000 ABS starts from $14,999 and is available in Metallic Tritron Blue colour tone.