KTM will have nothing less than super for its 2015 model line ups. KTM 1290 Super Adventure which is about to unraveled at the Intermot show on 30th September affirms it further.
Following the legacy of earlier adventure models like 1190 Adventure, Super Adventure 1290 is defined by the company as the ultimate luxury sport touring experience. Super Adventure is expected to appear within the street range of KTM next year along with 1190 Adventure and 1190 Adventure R. Specifications of Super Adventure will be available only after its launch at the Intermot show. Super adventure is being introduced as a bike with larger displacement.1290 Super Duke R has a history of performance which awed everyone at 150.7 rear horse power and 94.4 lb-ft of torque at the Moto USA Dyno. A model superior to this performance would invariably beat Ducati's Multistrada, the current champion of maximum horse power.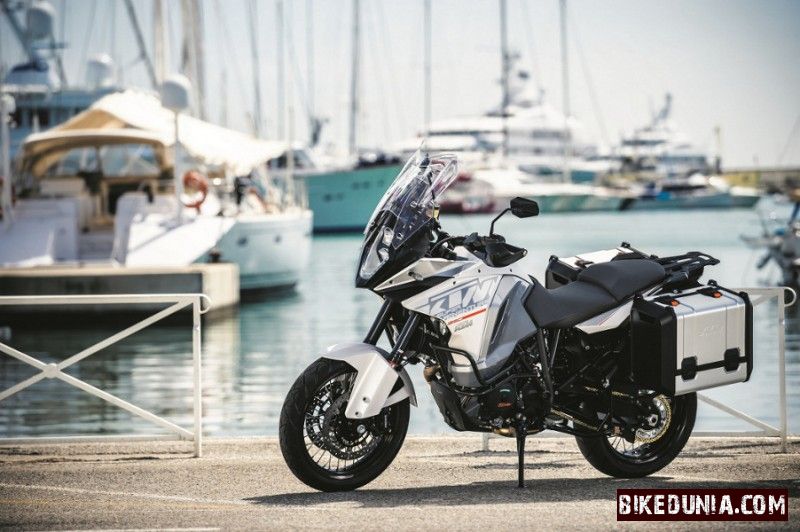 However KTM has made it clear through the press release that super adventure will have a bigger engine capacity ensuring an increase in power and torque. Among the few details available, super adventure will be pioneering the Motorcycle Stability Control (MSC) system developed by BOSCH, KTM's technical partner. ABS and traction control systems will also be available in this model. There are speculations that Super Adventure might also feature a unique electronically supported riding assistance equipment.